Introduction
According to my research, it is rumoured that it is possible that Apple releases another mouth-watering iPhone model which it is possible they name it iPhone 13 and this is to come in various sizes and even names, just like the previously released iPhone 12. We expect a 5.4 inch iPhone mini, a 6.1 inch iPhone, a 6.1-inch pro model, a 6.7-inch pro max model, so that will make it iPhone 13 mini, iPhone 13, iPhone 13 pro and iPhone 13 pro max. You might be thinking that why did the leaks not suggest the name of the upcoming iPhone to be with the suffix "se", this is the reason: Since the release of iPhone X and 8 alongside each other in 2017, Apple has changed its naming policy and has adopted the use of pro and pro max.
It was said that these models of iPhone 13 will be released by the fall of 2021 which is likely to be September because Apple is trying to recover their launch month which used to be September, and it will not face production delays as other Apple models did.
Also Read: 10 VALUE-FOR-MONEY SMARTPHONES THAT 'FAILED' TO CREATE BUZZ
Features Of Upcoming Apple Mobile Phones In 2021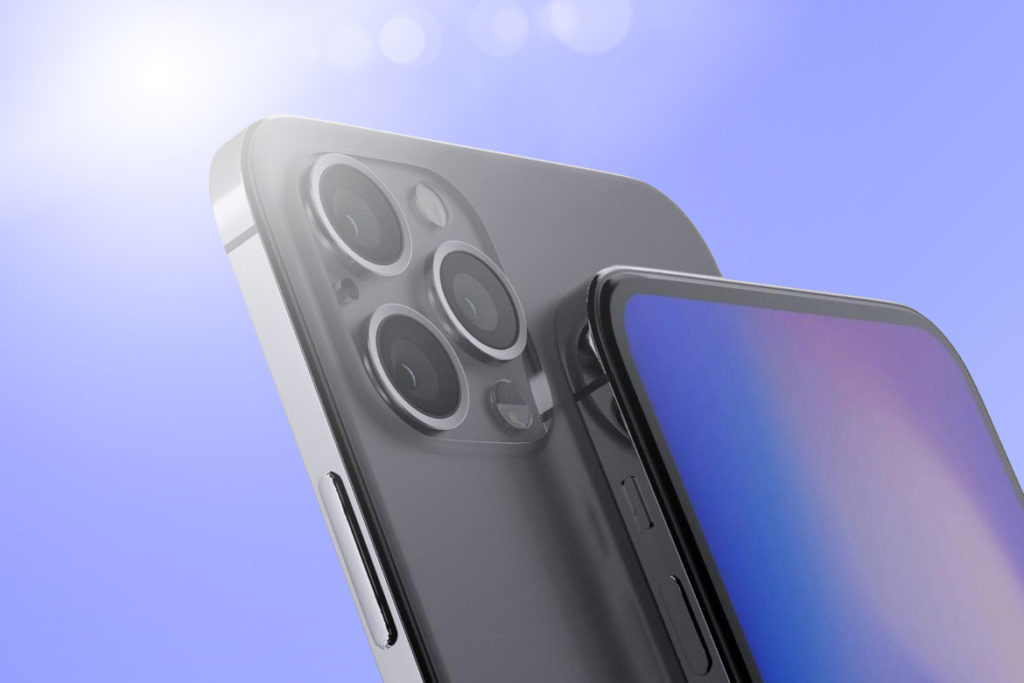 The upcoming iPhone is said to have the same features but with slight differences as the 2020 models (iPhone 12 mini, iPhone 12, iPhone 12 Pro, and iPhone 12 Pro Max), but with camera improvements and the adoption of the usage of 5G chip from Qualcomm.
Apple has always wanted to make an iPhone with no ports or buttons, so I guess the upcoming iPhone that will be released by 2021 should have that feature and many more mouth watering features. Apple's analyst Ming-Chukuo said in 2019 that Apple would release a high-end iPhone in 2021 that will offer a completely wireless experience with the removal of the lightning port. This is indeed a new turn around for the Apple family.
Rumour has it that the new iPhone that is to be released by 2021 will not have a charging port but will adopt a smart connector which will be used for charging, data transfer and syncing. It is also said that this new iPhone will have both  touch ID and face ID.
Also Read: Which Are Those Future Smart Phones in 2021
The Public's View Of Upcoming Apple Mobile Phones In 2021
However, people are anticipating the release of this iPhone model, but are looking forward to the following things:
An iPhone 13 Mini: I personally feel this should not be a concern for the public and they should be rest assured on this issue, because alongside the release of iPhone 12 this year, iPhone 12 mini was also released and other iPhone models, so we should be hoping that an iPhone 13 mini will also be released. And I stated earlier in this article that four models of this iPhone will be released of which iPhone 13 mini is inclusive.
A Camera Upgrade: Whenever there is a release of different iPhone models, there has been an upgrade in the camera. It was leaked that the iPhone 13 camera will be improved and will be better than the other iPhone models.
A Price Drop: Rumour has it that there will be a price drop in the upcoming iPhone 13 which will make it more affordable for iPhone lovers. I'm having a great feeling as regards to the release of this iPhone model.
A better option for Charging: It was also leaked that the new iPhone that is to be released in 2021 will not have a charging port but will adopt a smart connector which will be used for charging and all. So I guess this is good news for all iPhone users waiting for the release of the new iPhone model.