If you are a gadget lover or even if you are not, there is hardly any possibility that you have not used or owned or at least about any Apple product. Today Apple is the world's most prestigious name in the field of electronic gadgets. What so ever it may be like a computer, laptop, phone, or smartwatch, if the gadget has the apple's logo on it then automatically it becomes a sign that you are a true gadget lover. 
Apple Inc. is an American multinational technology company that is based in Cupertino, California. Apple designs develop and sell consumer electronic products, computer software products, and online services. Apple has a big market in hardware products includes the world-famous iPhone, the iPad, the MacBook personal computers, the iPod portable media player which were most famous among teens and youths in the late '90s, the all-new advanced Apple smartwatch, the Apple TV, the AirPods wireless earbuds and the HomePod smart speaker.
If we further talk about apple's software production then the list will include includes MacOS, iOS, iPad, watchOS, and tvOS operating systems, the iTunes media player, the Safari web browser. There are more applications for professional use like Final Cut Pro, Logic Pro, and Xcode. Apple is a platform of a number of online services that include the iTunes Store, the iOS App Store, Mac App Store, Apple Music, Apple TV+, iMessage, and iCloud. 
THE FOUNDING OF THE APPLE AND THE EARLY SUCCESS 
The saying that big things start from scratch was proved correct by Steve Jobs and Steve Wozniak. You will be surprised to know that the first Apple product APPLE I computer was started in the family garage of Jobs. In 1976, when Jobs was just 21, he and Steve Wozniak started Apple Computer in a garage by selling their car and calculator to collect the finances. This computer revolutionized the computing industry. Both Steves are credited for producing next-generation technology machines which are smaller, cheaper, intuitive, and accessible to everyday consumers.
The small garage company became Apple Computer Inc., in January 1977. The APPLE I proved to be a huge success and this computer earned the Apple corporation around $ 774,000. Three years after the release of Apple's second model, the Apple II, the company's sales increased by 700 percent to $ 139 million. 
Also Read: Apple's Latest Releases 2018
APPLE AFTER 1980'S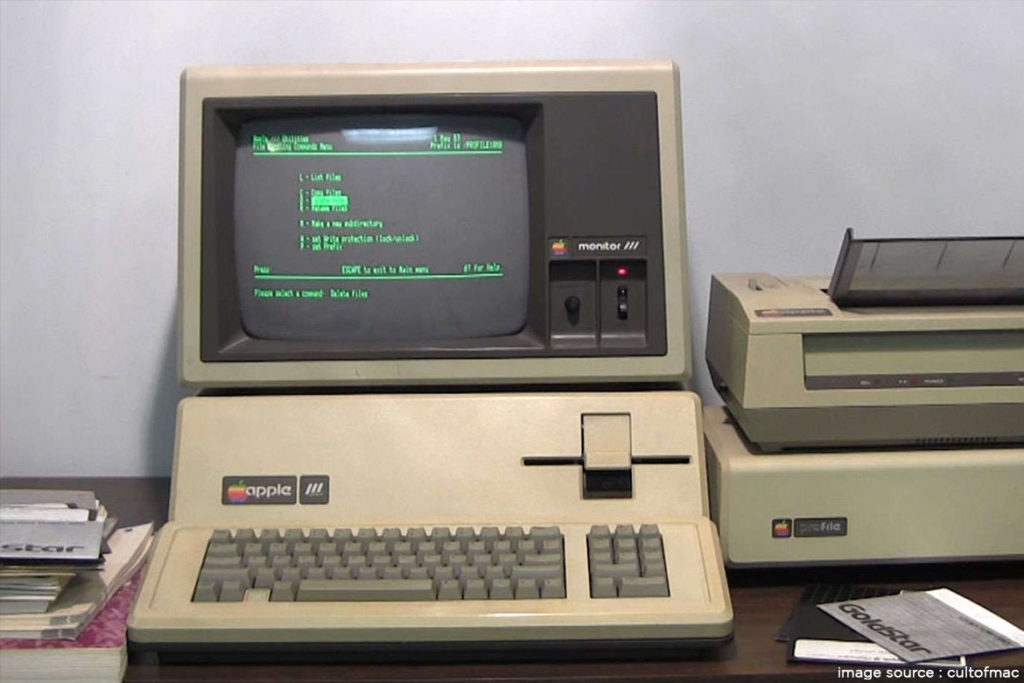 After the initial years of huge success, the company by 1980 the company booked a value of over $ 100 million and had more than 1,000 employees but soon apple had to has stiff competition from the International Business Machines Corporation (IBM) another big name known to people in the computer industry.
IBM in 1981 brought in the market a whole new range of personal computers which were powered by the Intel p[rocessor and DOS operating system designed by Microsoft. This new personal computer of IBM almost captured the market outweighing apple's Apple II. Apple suffered a huge loss in the market and its position rejuvenated only after the launch of Macintosh in 1984. 
The loss in the market was challenging but under the magnificent leadership of Steve Jobs, the company developed its first functional graphical user interface (GUI) which had features like on-screen windows, a pointing device is known as a mouse (due to its shape) used for giving commands, and the use of icons and pictures to replace the difficult protocols which were required by all other computers in the market.
Apple immediately incorporated these ideas into two new computers, Lisa launched in 1983, and the lower-cost Macintosh, launched in 1984. These two systems helped apple to make a comeback in the market. Macintosh also popularly known as Mac was equipped with an affordable laser printer along with Aldus Corporation's PageMaker, Mac's first outstanding app. Together these two innovations brought about a new revolution in desktop publishing.
This new tech helped small businesses and print shops to publish professional brochures, pamphlets, and letters which were more attractive and without expensive lithographic processes. The graphic arts and publishing industries quickly became the Mac's single most important market.
Apple in 1991 signed a partnership agreement with IBM and Motorola for the development of RISC (reduced-instruction-set computing) chip, known as the PowerPC. Taligent, Inc. and Kaleida Labs, Inc. were the two new companies floated by IBM and apple for the development of operating system software. Taligent was floated to develop versions of both the Mac OS and the IBM OS/2 to function on a new computer hardware standard, the common hardware reference platform (CHRP), and Kaleida Labs was to develop multimedia software. But this partnership did not last long and both companies separated.
THE SUCCESS OF APPLE IN 21ST CENTURY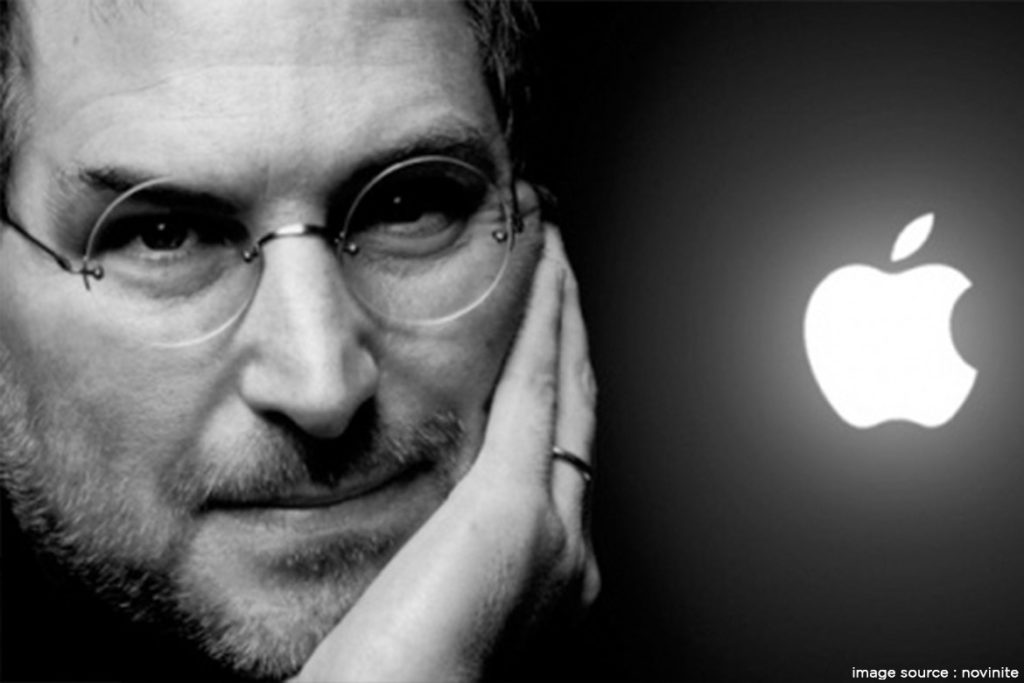 Apple entered into 21st century by launching iTunes in 2001. iTunes was developed for playing music and for converting music to the compact MP3 digital format commonly used in computers and other digital devices of those times. In the same year, another table-turning gadget named iPod was launched. iPod proved to be a huge success for Apple.
After 2005 almost every gadget that apple launched proved to be a success. It launched the iPhone in 2007 and then a number of pf models with different and advanced features. Apple also entered into the market of the electronic gaming industry. The recent new innovation by apple is the iPad a compact-sized advanced computer enabled with touch features.
Also Read: Best MacBook 2018 – A Guide to Apple Laptops
MOST POPULAR GADGETS OF APPLE
Apple has a big list of successful ventures but here I will give brief details about some of the most popular of Apple products.
1 . iPhone
No talking about could be ever completed without a mention of the iPhone. Launched in 2007 has proved to be the biggest success for Apple Inc. The original iPhone combined a 2.5G quad-band GSM and EDGE cellular phone with features found in handheld devices, running a scaled-down version of Apple's Mac OS X (dubbed iPhone OS), with various Mac OS X applications such as Safari and Mail. Apple launches a new model of iPhone almost every year and it has a huge fan base among youth worldwide. Recently iPhone 12 has been unveiled by the company.
2 . Machintosh
The computers designed by apple also known as Mac. These computers have a wide popularity worldwide. Launched in the 1980's Machintosh today is in its sixth generation. MacBook Air is the most popular computer in this category. Apple markets a number of computer accessories for Macs, including Thunderbolt Display, Magic Mouse, Magic Trackpad, Magic Keyboard, the AirPort wireless networking products, and Time Capsule.
3 . iPad
Multimedia based tablet computer iPad was launched by Apple in 2010. It is touch screen enabled super-advanced compact-sized device which has become very popular worldwide. iPad is supported by a number of useful applications which has made it a very handy gadget for professionals. On June 5, 2017, Apple announced a new iPad Pro with a 10.5-inch display to replace the 9.7-inch model and an updated 12.9-inch model.
4.Apple Watch
Watches could be so advanced and smart, this was proved by apple by its apple watch series. The first watch of this series was introduced as a product with health and fitness-tracking in 2014. But today apple watch supports a huge variety of multitasking functions like messages, calls, fitness tracking, blood oxygen, and heart rate monitoring, sleep monitoring, etc. In September 2020 Apple has introduced the latest of this series Apple Watch Series 6, with an emphasis on fitness, featuring blood oxygen measurement and ECGs, among other fitness features.
There are many more products like iPod, Apple TV, Home Pod, Softwares.
Also Read: Apple WWDC Event 2020: May Announce New iOS
APPLE AND STEVE JOBS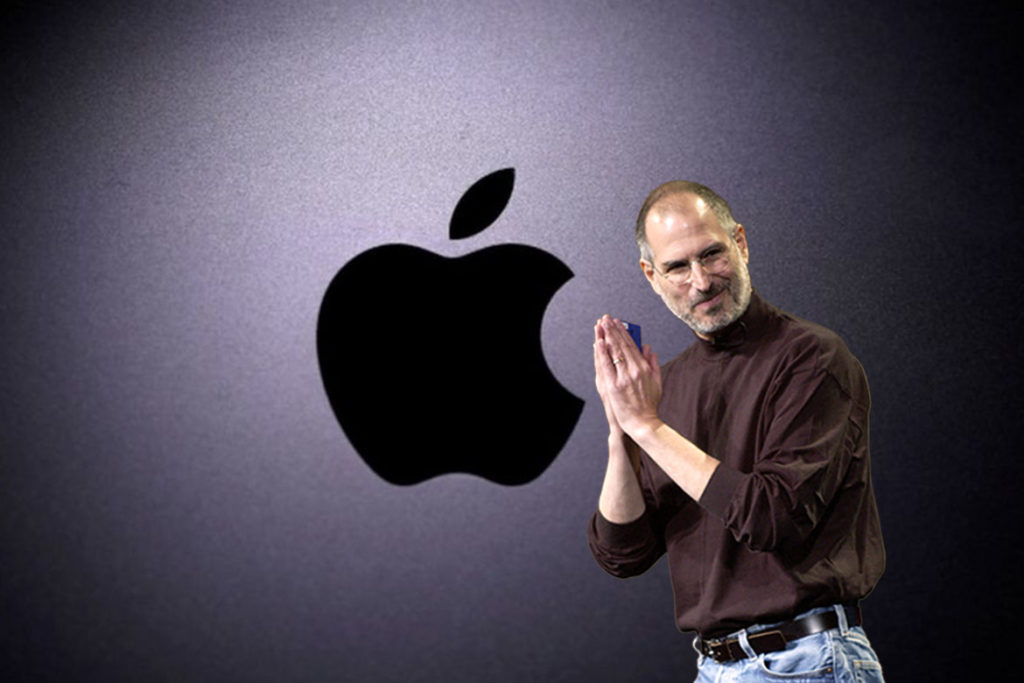 No mention of apple could be possible without mentioning the contribution of Steve Jobs. Jobs was the person to lay the foundation of the company by selling in personal vehicles. He has provided his leadership to the company for nearly 30 years. Many of the apple's most popular products like the iPhone, Mac, iPods were the brainchild of Jobs.
PRESENT MARKET POSITION OF APPLE
Today Apple is the world's largest and most valuable tech company. It has its presence in almost every nation of this world. Apple's worldwide revenue in 2020 was approx. $ 274.5 billion which clearly defines its place in the market. Apple was the third-largest smartphone producer in 2019 behind Samsung and Huawei. In August 2018, Apple became the first publicly traded U.S. company to be valued at over $ 1 trillion, and in 2020 it reached $ 2 trillion.