Apple will stop making the iPod, which was once the music lover's choice and has since become a status symbol. This has been confirmed by the tech firm. You can, however, purchase it in Apple stores until supplies run out. On October 23, 2001, the iPod was introduced for the first time. It was the first MP3 player with 10-hour battery life and a capacity of over 1,000 songs.
Over the years, Apple has introduced dozens of iPod models, but their popularity has diminished as the iPhone and other Apple products have integrated Apple Music. As a result, starting in 2014, Apple began to phase down iPod models. The iPod Classic was discontinued by Apple in 2014. The iPod nano and iPod Shuffle, Apple's tiniest music players, were discontinued in 2017.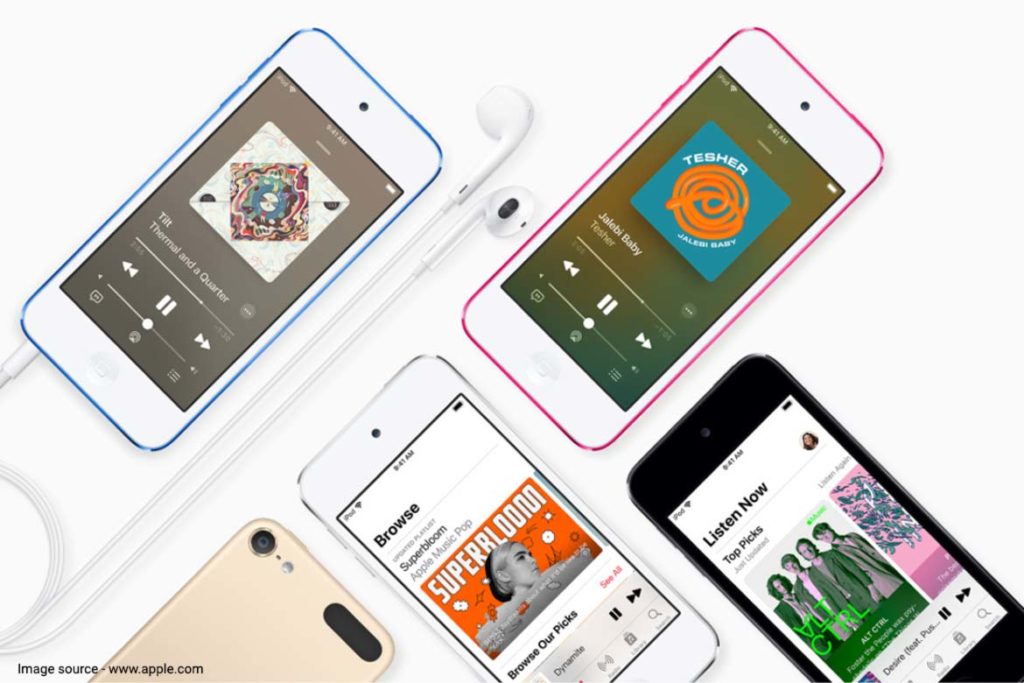 In 2007, another iPod model, the iPod Touch, a touch-screen type, was released. The last up-gradation it received was in 2019. It costs $ 199, which is almost INR 15,400. Users get a touch screen as well as internet access. The majority of folks who purchase it desire an iPhone-like experience without the phone. It can be purchased until the store's supply of the model runs out.
Journey of this iconic music symbol:
The first iPod was released on October 23, 2001. It was the first MP3 player with a 10-hour battery life and a capacity of over 1,000 songs.
On January 6, 2004, Apple CEO Steve Jobs demonstrated the iPod mini at the Macworld Conference and Expo in San Francisco. The iPod mini was released on February 20, 2004. It contained everything that iPod users enjoyed. Its compact design was well received by users.
On September 25, 2006, Nano (second generation) was released. It had a slim design, six fashionable colors, and a battery life of 24 hours. It had a capacity of 2,000 songs.
Also read: With 30 hours long battery, the OnePlus bullets wireless z2 neckband is still a better choice than many under 2000 TWS
On September 5, 2007, the iPod touch was released. Apple had introduced a multi-touch interface with this. The display was 3.5 inches widescreen. All of these features contributed to the iPod's success.
On September 12, 2012, Nano (7th generation) was released. It was the thinnest iPod ever, with a 2.5-inch multi-touch display and a thickness of only 5.4mm.
On July 15, 2015, Apple released the iPod Shuffle (4th generation). It had a battery life of up to 15 hours, 2GB of memory for hundreds of songs, and a VoiceOver button.
On May 28, 2019, the A10 Fusion chip was released in the iPod touch (7th generation). Immersive Augmented Reality Experience, Group FaceTime, and 256GB of storage were available in this.