Do you have laptop or notebook and looking to buy a fashionable tech backpack to carry your gadget safely to your office, college or anywhere? There are numerous options available offline and online but the top brands that offer a good quality bags are Realme and Mi.

We are considering the above two brands as top bag brands because their bags are stylish yet affordable. This means you can buy them at a reasonable cost and flaunt them wherever you go. However, it is quite difficult to make a choice between these two brands. Hence, today we will review some of their products so that you can easily decide whether you would like to buy Mi bag or Realme bag.

Realme and Mi both have made a name by making good smartphones and other gadgets. However, a very few people know that they also make gadget accessories like laptop bag, which we shall review today. So, let us start with the review of the Mi bag.
Mi bags
Mi offers a wide range of bags that are vibrant and suits young generation. All of them are light on your pockets and can be considered as budget friendly backpacks. Whether you take them for travelling, hikes or use for a normal routine like going to business meetings or office you will find them useful for all occasions.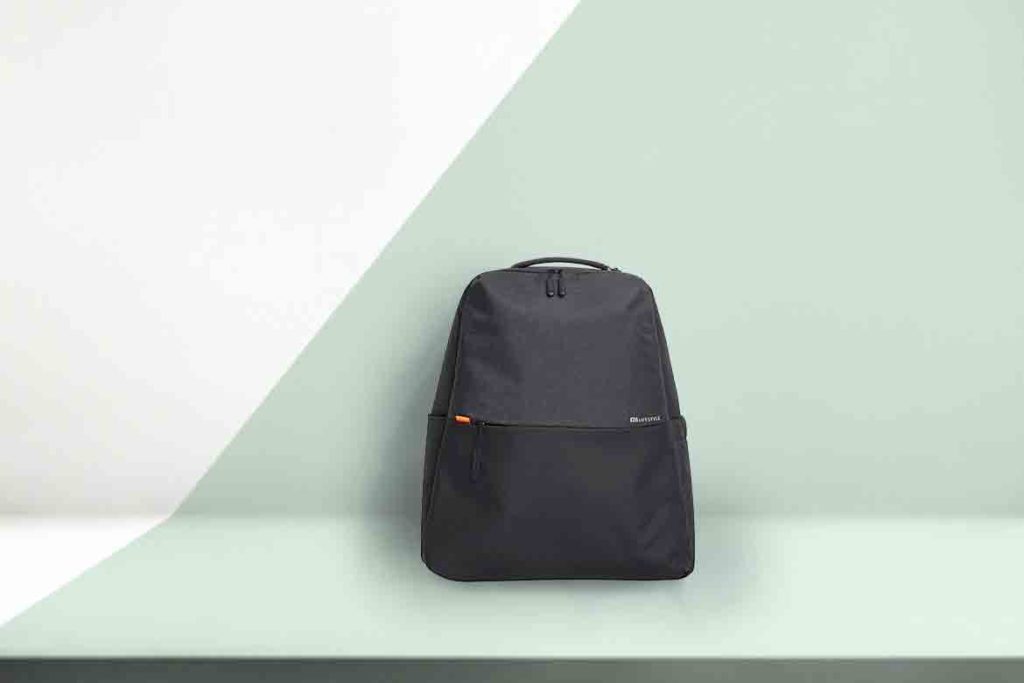 These mi bags are lightweight and have extra spaces and zip pockets to carry other things along with the laptop or notebook. You need not worry about the space as there is always a room to carry all your essential items.
However, there are some things that you should consider before buying a mi bags.
Durability

You should carefully choose the right backpack and try to find out about how durable the mi bag is . This is because it is always better to see whether it will last for a long time or not. Additionally, you can also check whether it will remain in a good condition or not over a prolonged use.

Water resistant Bags

It is another very important factor that plays a big role because if the bag is water resistant, it means that you can carry it anywhere without worrying about the weather conditions. The rest depends on your choice. You can choose a fully water resistant mi bag or semi water proof bag. Moreover, you can also check about the material which is used for making the bag. By doing so, you can see if it is made up of a lightweight material. Additionally, you can check if it's strong enough to withstand water and other conditions.
Space

Check out whether the mi bag can easily carry your laptop or notebook or not. If possible, try to find out whether there is enough space to keep your other essential items in it or not. Usually all mi bags have multiple compartments available so that you can adjust other stuff in them without any hassle. However still, it will be wise to check how much space and how many compartments does the model that you are considering offers.

Zipper with lock facility
This is an important factor which ensures that you keep your gadget safe and secure from unwanted use. Indeed, if you get the option of locking your mi bag then it will be an additional advantage.
Realme bags
Comfort and Durability
Realme also offers durable yet fashionable bags for people of all age and these can be called as the ultimate storage solution. These are lightweight and keep your laptop safe from awkward situation. These are comfortable to carry and made of good quality material.

Multiple compartments offer large space to keep your essential stuff with ease. There are some Realme bags which have reflective buckle and magnetic strap so that you can carry your laptop without stressing your shoulders. It doesn't matter whether you walk, Run or even do trekking ,your gadget is always safe.

Portability of the Bags
The Realme bags are specifically designed for travelling. The luggage belt available in the bag allows you to attach it with a suitcase. It also has an additional pocket to keep your important documents safe.
The supportive padding further ensures comfort for your shoulders as these greatly reduces the muscle strain and fatigue.

Final Words on both Bags
We have mentioned the qualities of both Mi bag and Realme bag above so, you can opt for any of the brand without thinking too much about the quality. Both brands undoubtedly use top quality materials. However, a lot depends on your choice.

A lot depends on your budget as well. Although, both offer affordable bags and you just need to make a choice based on the space compartment space and style. However, there are no major disadvantages or cons that you will find in any of the bags whether Mi or Realme.
Moreover, you can check each and every SKU of the bag as these brands are selling them offline and online on websites like Amazon and Flipkart.
It is also difficult to find out about the material quality in the case of online buying. Thus, it's better to buy them offline and see on your own. In case you already bought a bag of one brand then the next time you can try the other one.

In case of online buying you can order them and see the material when these are delivered at your doorstep and if you do not like the material then you always have a chance to return or get refund without facing any problem but min an offline store you can instantly make a decision.
Get More Updates on Tech Accessories