Are you looking to find the best smart devices for your home? that can connect to the Internet and do the job with a voice command access it remotely without raising a finger.
Well, there are many smart devices that could make your life much easier and we're not just talking about smartphones or laptops, we're talking about automatic window blinds, speakers, appliances, lights, clocks
It is now very simple to get most of the home devices to communicate with you through the internet or other networking options. It all depends on how much to spend on buying the right smart devices for your house. As there are lots of expensive and cheap smart devices on the market.
To level the level of comfort you can check out the various e-commerce websites that can provide the smart device of your choice according to your needs. If you already have any smart devices, you can look for other smart home devices that are compatible with your smartphone, TV, smart speaker, or Laptop.
Here is a list of 7 best smart home devices in India which are most liked
Smart Doorbell
Smart light
Amazon Echo
Amazon Fire TV Stick
Smart Thermostat
Google Chromecast
Smart Wi-Fi plug
1.Smart Doorbell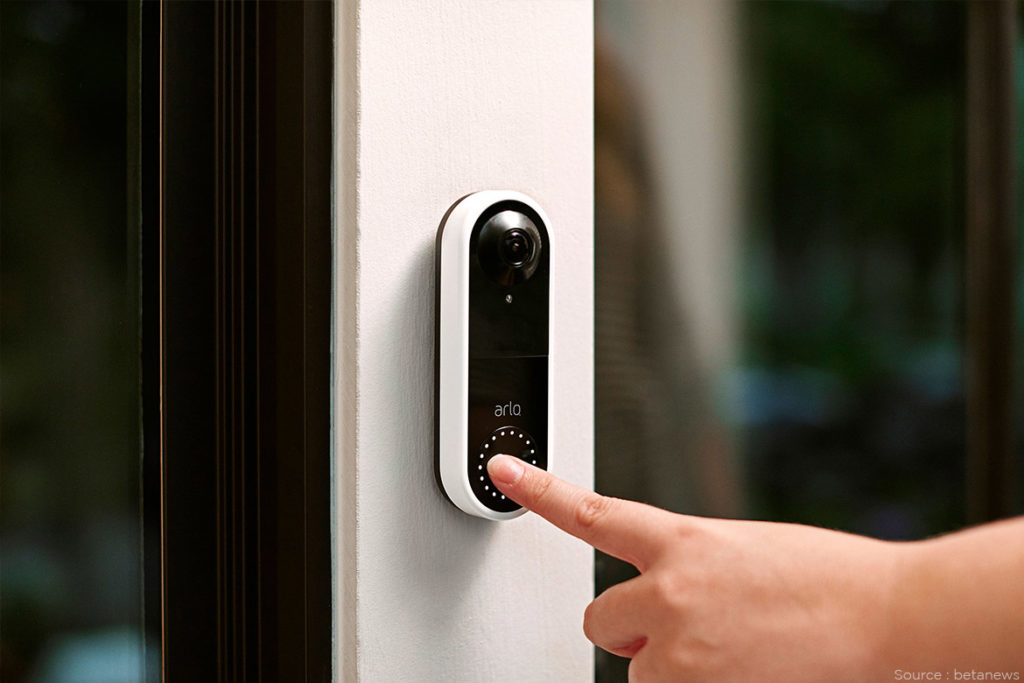 Securing a home with a smart doorbell is a good option because it is everyone's top priority to protect the home from unauthorized access. So, it becomes very important to look for the best smart doorbell which is easy to set up and have all the latest features including motion sensor, camera, durable, internet connectivity.
Best Smart Doorbell: Ring Video Doorbell is the first choice of those who want complete security for home as this doorbell is compatible with any smartphone including both Android and iOS. It also has Wi-Fi connectivity of 5 GHz which makes it simple to connect with the home network.
One can download the Ring App to view real-time footage with alerts on the smartphone. This smart doorbell has a microphone and speaker with a camera inside it which lets you see who is at the door and talk to him/her without opening the door. The high definition camera captures the face with a wide-angle and also records in high definition whenever any motion is detected as it is also equipped with motion sensors.
The other positives of this smart doorbell are that it allows you to record videos even in low light with the help of infrared sensors. Another positive of this doorbell is that it is easy to install and provides noise cancellation with clear to way voice support. One can also set up this doorbell with an existing wired doorbell. 
 2. Smart Light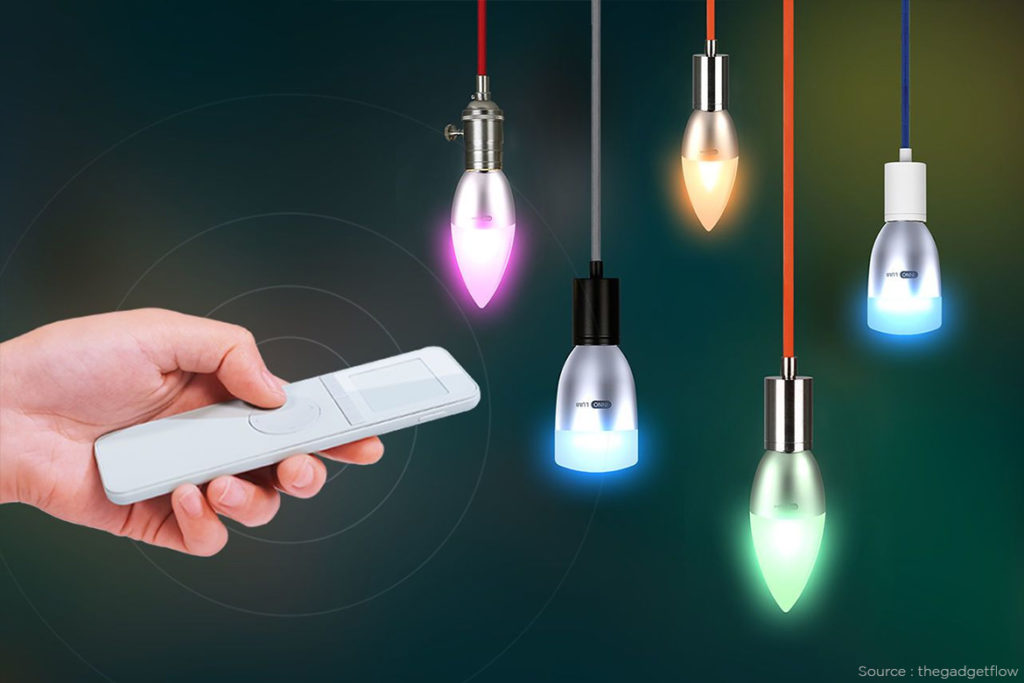 Smart light can make your life much more comfortable as these are energy efficient and also convenient to use. Smart lighting installed in the home can be controlled by a smartphone or other devices like computers or tablets. There are lots of smart bulbs available in the market which gives you complete control. 
Best smart light: Philips smart bulb is one of the bestselling products in the market because when you set up this bulb, you can remotely control the brightness, color and intensity of the light. The Hue bulb by Philips is a bit costly, but it can easily be connected with Echo plus, Apple HomeKit, A Google Assistant, Alexa or Siri which gives it an added advantage. If you are not a fan of colorful lightning then also it is a good option as it can also be used outside as simple white light.
Proper lighting makes a big difference especially when you are reading or doing other activities like dancing, watching TV or just sleeping. So you can change the intensity of the light according to your requirement and for that, you do not need to install multiple bulbs or light because one bulb can do all the jobs easily without even touching the electrical switches.
Also Read: WhatsApp Payment: What Is And How To Use It
 3. Amazon Echo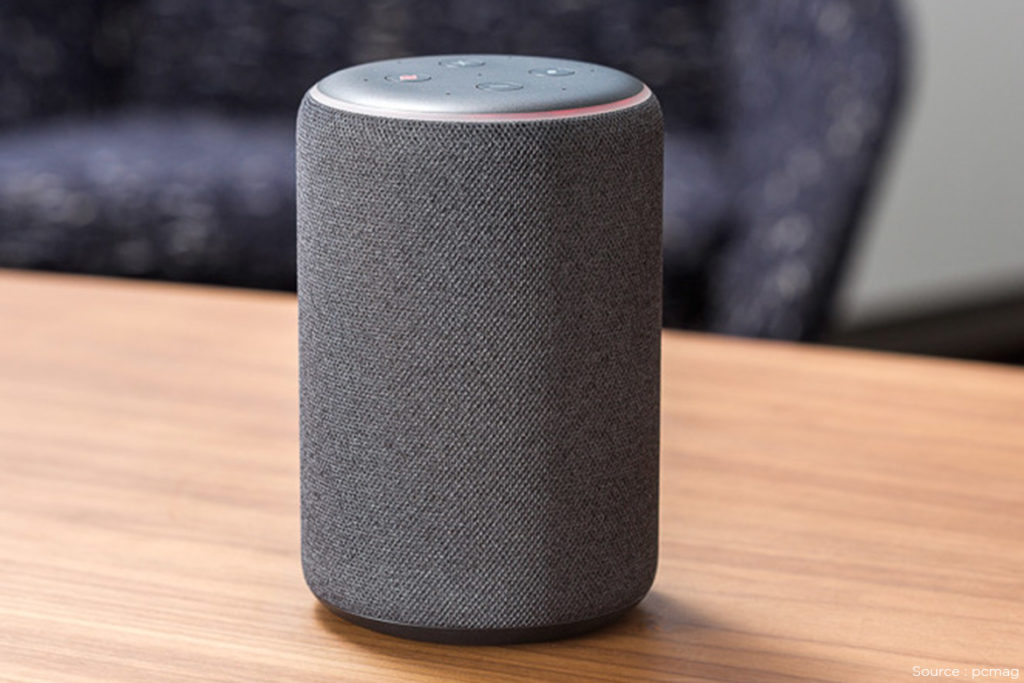 Amazon Echo is a fantastic choice for turning home to a smart home. It makes your life much easier and comfortable because this small speaker is one of the most popular speakers which provides almost all types of information with a voice command like it can read the news, check the weather, connect to smart light, smart AC and much more.
You can easily connect your mobile with Amazon Echo and connect with anyone in the country by calling, it can play music for you. It is a perfect personal assistant for anyone who likes to control a smart home with one command.
It smoothly supports Alexa by using Dot's voice assistant which can tell you about anything in the World.
It is a smart choice to buy this small speaker that can be used to operate multiple smart devices installed at home like you can connect it with the Philips Hue bulb and just have to give a voice command to change the intensity, color or switch off. You can also connect other smart home devices like AC which can be switched on/off or change the temperature.
4. Amazon Fire TV Stick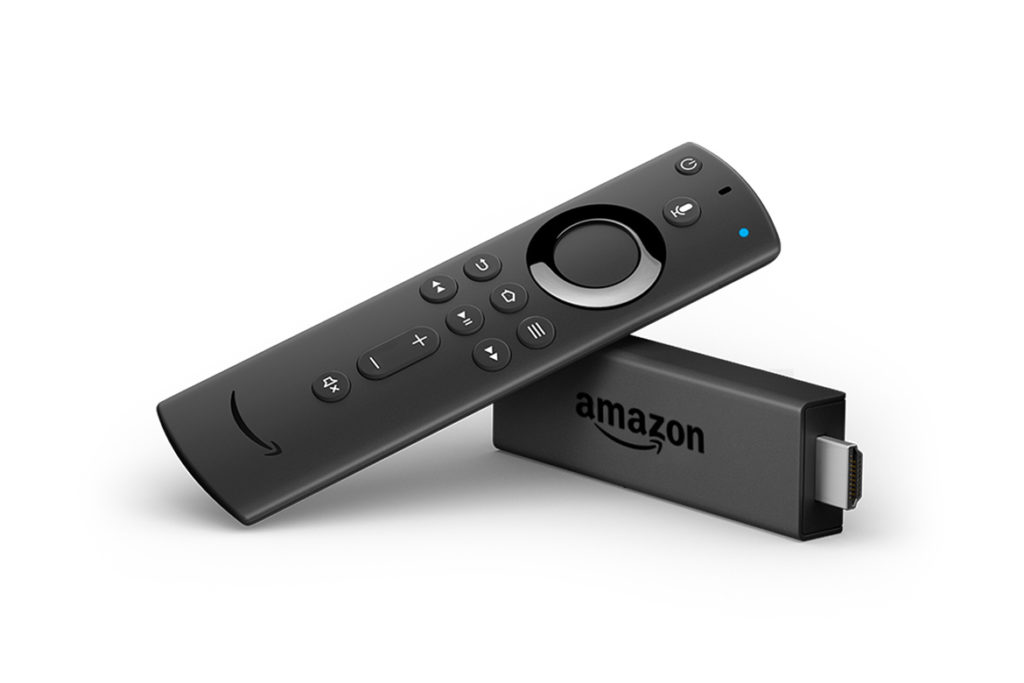 Amazon Fire TV Stick is another great smart gadget that provides unlimited entertainment for those who love binging online. It is a brilliant streaming tool that is easy to set up and makes any TV a smart TV. All you need is a working internet connection and a TV that has a USB port in which it can be used.
It is compatible with Alexa which means that you can again control all the smart devices available in your home such as smart light, smart AC, live camera feeds, plugs, news, weather, play music at your fingertips.
It comes with tons of entertaining movies and episodes of apps including Netflix, Apple TV, YouTube, Amazon Prime, Zee5, Sony LIV, and others in HD+ sound and video.
It also allows you to surf thousands of Apps and websites like Facebook and Pinterest, Reddit, Quora, Twitter with unlimited access to the hundreds of ad-free movies, TV episodes and music App like Gaana, TuneIn.
Also Read: The Best Home Theatre for Your Home 2020
5. Best Smart Thermostat
If you have a smart thermostat in your home then you are on the right way to save lots of money in a long term as it gives you control over automatic heating and water cooling. It is generally seen that we forget to switch off the thermostat and this continues to increase the cost of electricity.
A smart thermostat automatically adjusts itself according to your routine and starts understanding the pattern of its usage and if you like you can also control a smart thermostat from anywhere in the world with the help of your smartphone.
It easily adjusts the room temperature with your one voice command. So if you are leaving for home from the office and want the temperature to be adjusted, then all you have to do is open the App in your smartphone and give a voice command. 
There are lots of best smart thermostats available in the market like Honeywell, Nest, Hive, Ecobee and Tado. You can choose any of them according to your requirement and budget.
6. Google Chromecast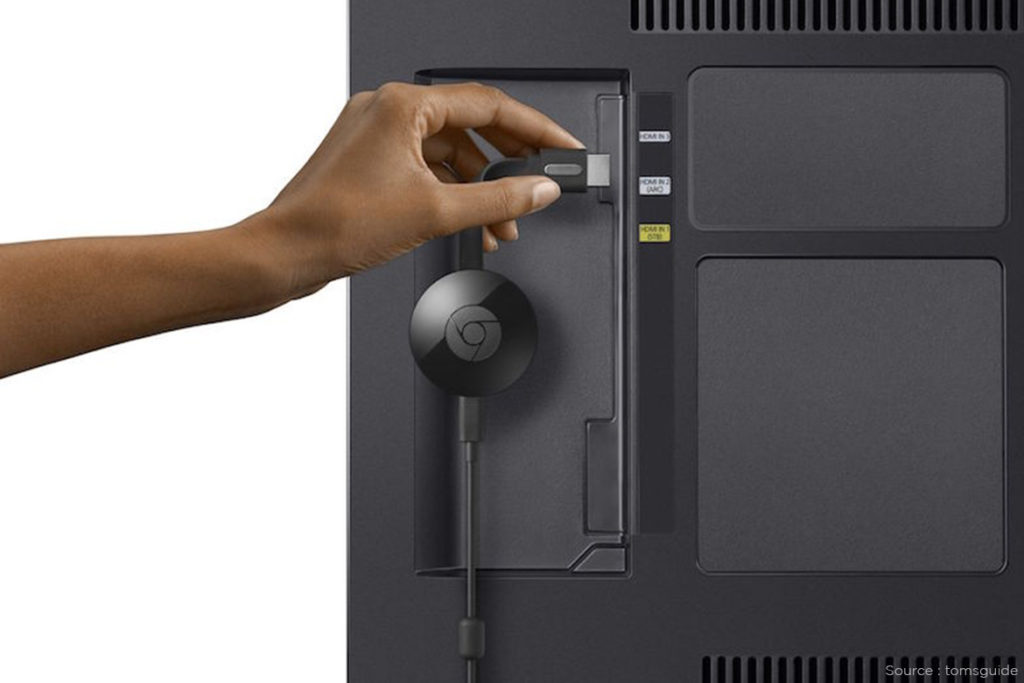 Google Chrome cast is a mirroring device that lets you watch your smartphone content on TV. It is a smart choice to buy Google Chrome cast if you do not want to invest in expensive sticks. It can cast movies, shows, photos, videos and App data on TV from any smartphone that is paired with it through Wi-Fi in a resolution of 1080p at 60fps.
It is a simple dongle type device that uses the internet to stream mobile content on any TV having an HDMI port.
It can be operated with a voice command and compatible with Google home which means that you can seamlessly view movies, episodes and App content available on your smartphone.
7. TP-Link Smart Wi-Fi plug
Smart Wi-Fi plug is a smart choice that lets you control electronics from anywhere by using your smartphone. Kasa smart plug is the best smart device for home as it can be operated with the help of the Kasa App which is made for both Android and iPhone users. Not just this smart plug can be mapped with Alexa, Google Assistant and Microsoft Cortana for giving voice commands.
One can remotely give commands to switch on or off electronic devices by using a smart Wi-Fi plug which is connected to a home Internet Wi-Fi network. It helps you to save lots of money in the long run. If you like you can also create a schedule to automatically power off or on home electronic devices for a specific time.
Any device which gives you control, comfort, and saves energy with the latest technology integration is a smart device that can be used to make your home a smart home by installing a number of smart home devices connected through the internet which makes a big difference in day to day life.