The Smartphone available under Rs.10, 000 is offering advanced features such as prevailing chipset technology, reliable battery, and high-quality picture capacity with the dual rear camera. Smartphones also offer fingerprint sensors, long durability, and compatibility with various devices. There are a number of brand companies offering a variety of mobiles in different sizes, shapes, colors, and designs in India presently.
If you are looking for a Smartphone having the reasonable cost and all advanced features then you can refer to the list given below which consists of most advanced Smartphones below Rs.10,000 and are available in India in 2020.
Best Phones Under 10,000
1. Infinix Smart 4 Plus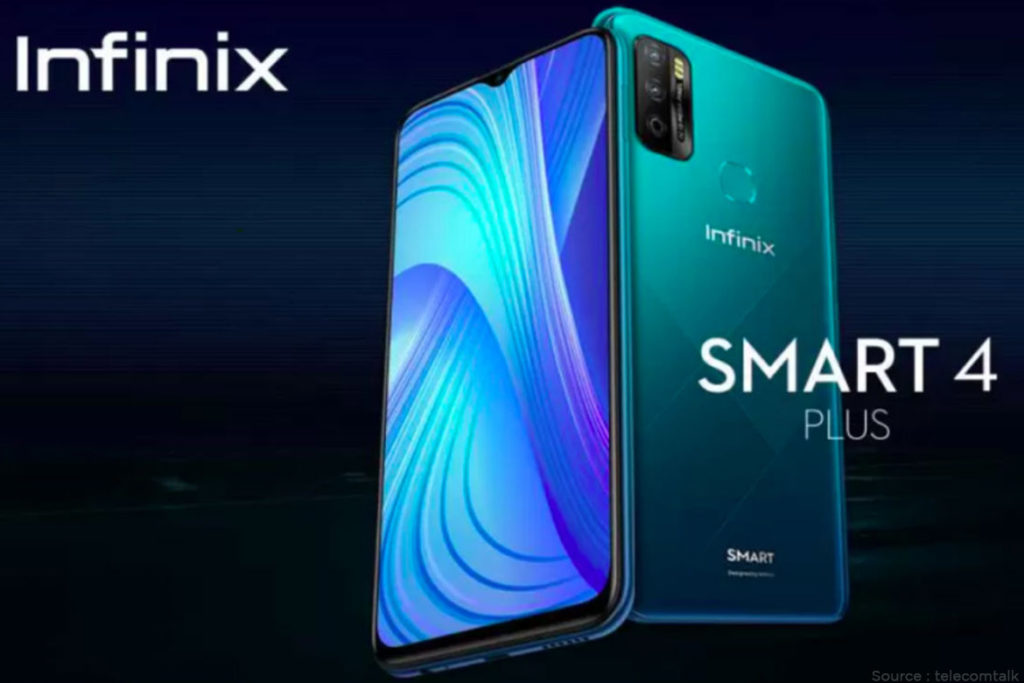 The Infinix smartphone is compact in size, light in weight, and having Helip A25 processor with 3 GB RAM and 32 GB storage capacity. The superior quality Camera with 13 MP display and in-built depth sensor makes it highly powerful. The long-lasting battery with 600 mAh remained charge for long hours. The mobile phone works on XOS 6.2 operating system which is based on Android technology. The phone is available in grey, purple, and green color. 
Cost of the Smartphone: Rs. 7,999/-
2. Samsung Galaxy M01s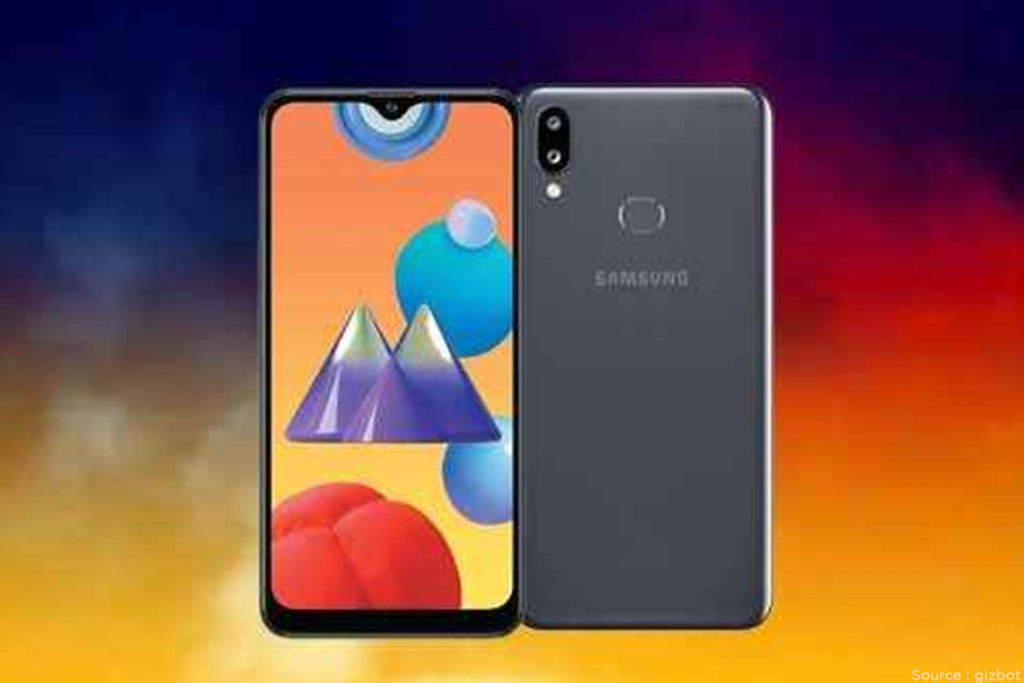 Samsung Galaxy works on MediaTek Helio P22 octa-core processor which is a very powerful chipset. The internal memory capacity is of 3 GB and external memory can be extended up to 32 GB. The Smartphone is available at an affordable price and it can offer the latest techniques and advanced options which make it a very useful device.  The large-sized display and high battery capacity also make it the most versatile device. The fingerprint scanner helps in offering complete protection and security. The dual camera (13 MP +2 MP) displays high-quality image clarity. It supports OneUI based on Android 10.
Also Read: Top 10 5G smartphones available in the market
Cost of the Smartphone: Rs. 9,999/-
3. Realme C11
Realme C11 7499 is launched by the tech giant company Realme in India. The phone works on MediaTek Helio G35 which is the very unique and highly reliable chipset.  It offers 2 GB of RAM and extended storage capacity up to 32 GB.  The camera offers dual setup and a 13-megapixel lens along with a depth sensor of 2 MP. The entire screen is well-protected using Gorilla Glass 3 Plus and offers a resolution of 1600 X 720 pixels.  The Smartphone is supported by Light, Proximity, and Acceleration sensors.  It also has a compatible charger that comes along with a warranty card and booklet.
Cost of the Smartphone: Rs. 9,999/-
4. Oppo A12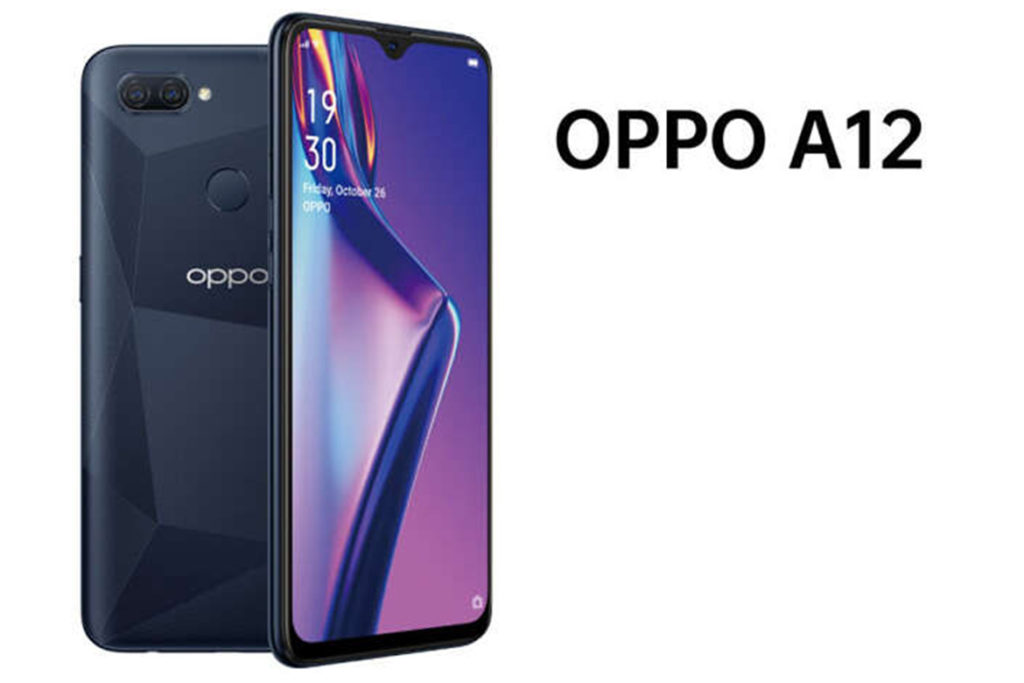 Oppo A12 9990 is a Smartphone having an internal storage of 4 GB and extended external storage of 32 GB. The TFT display resolution is 720 x 1520 pixels along with 6.22 inch HD. The CPU is of Octa-core MediaTek Hilio P35 SoC which most reliable system.  The phone is available in blue and black colors. It supports Android 10 and works on Color OS 6.1. the camera with two rear options offers high-quality images with 5 MP on the front side and 13 MP on the rear with 2 MP of the depth sensor. It also uses  4,200 mAh of the battery along with Wi-Fi, Bluetooth, GPS, and Micro USB-port. 
Cost of the Smartphone: Rs. 9,990/-
5. Tecno Spark Power 2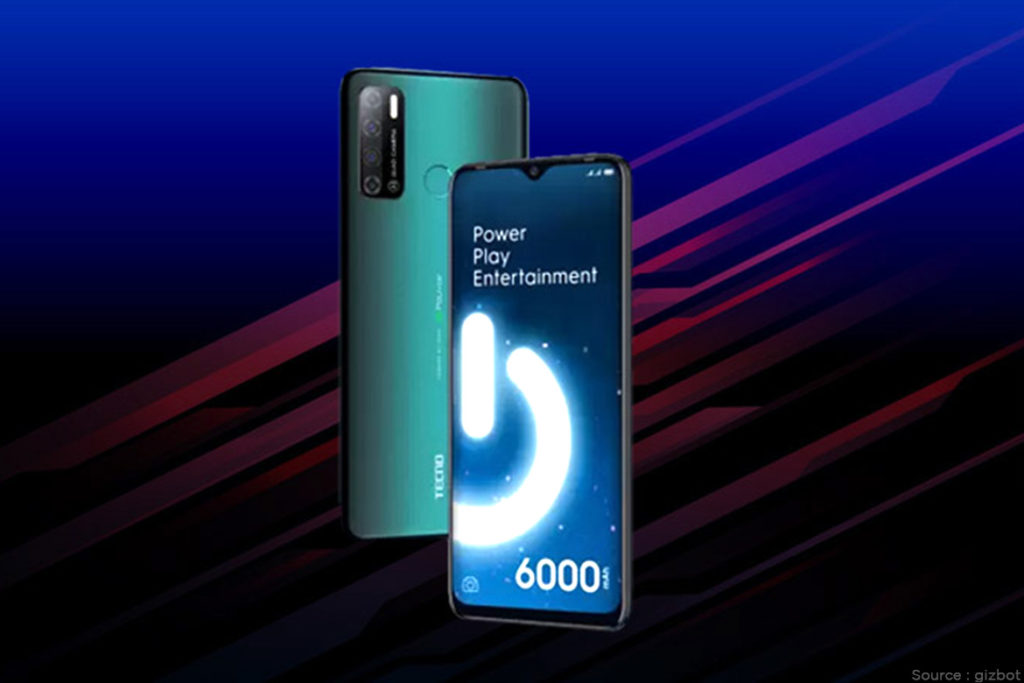 Tecno Spark Power is the latest smartphone available in India at a reasonable cost. It is launched recently after Tecno Spark Power was launched in last November 2019. The smartphone works on MediaTek Helio P22 Octa Core CPU and it has 4 GB of RAM and 64 GB of external memory.  It can be added with an additional 256 GB. The battery capacity is around 6000 mAh which is higher and offers nearly 3 hours of backup. The camera is of superior quality and it has front and rear options with 16 MP + 5 MP of display capacity along with 2 MP of the depth sensor.  The fast recharge feature keeps the Smartphone charged in a short span.  
Cost of the Smartphone: Rs. 9,999/-
6. Motorola Moto G8 Power Lite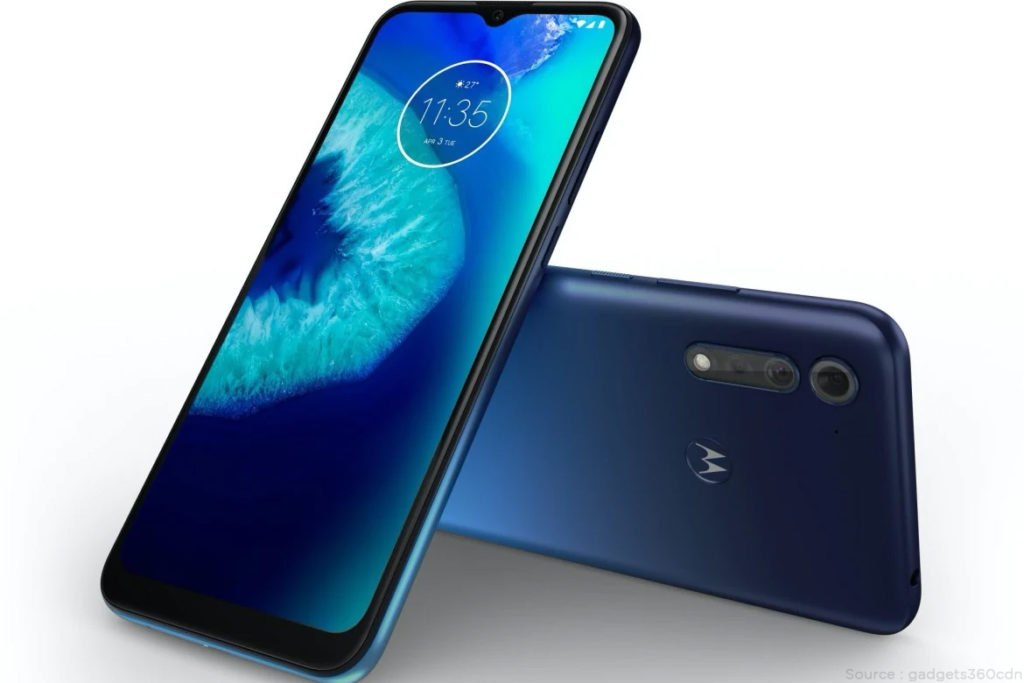 Motorola Motoworks well on Android 9.0. The crystal clear LCD offers a resolution of 720 x 1600 pixels. The mobile is highly advanced with additional features such as fast charging options, Bluetooth, WiFi, and GPS support. It can also support headphone jack and micro USB port. The 8 MP front and 16 MP rear camera and 5000 mAh of battery make the phone a highly powerful device.  The CPU is of MediaTek Helio P35 processor having 4 GB of internal memory and 64 MB of external memory. The additional 256 GB of memory can be added using a memory card.
Cost of the Smartphone: Rs. 8,999/-
7. Realme Narzo 10A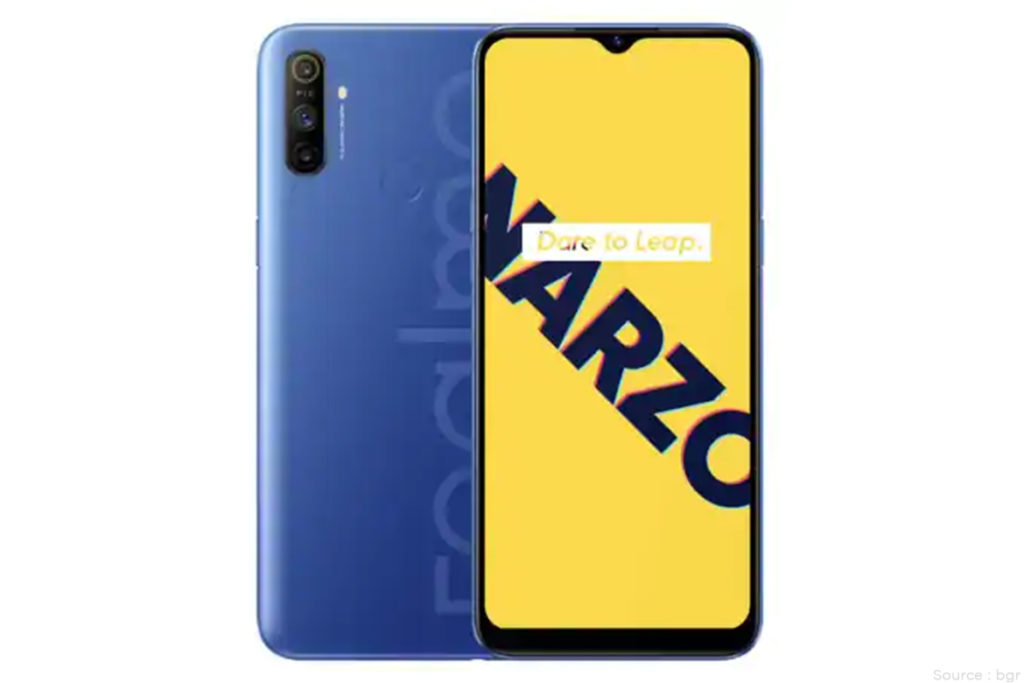 Realme Narzo 10A works on the most reliable chipset of Helio G70 AI Processor and offers 3 GB of RAM and 32 GB of external memory.  The 12 MP of AI triple cameras having 2 MP of macro lens and portrait lens makes it highly popular among the users. The battery is of 5000 mAh offers sufficient charging while using the mobile for longer hours. The 16.5cm of full-screen display and a higher resolution of 1600 x 720 pixels offer higher clarity. The Corning Gorilla glass keeps the display protected and offers night mode options that are highly practical. 
Cost of the Smartphone: Rs. 8,999/-
Also Read: Here are 5 phones available on amazon which are equally good like Redmi Note 9 Pro at a lesser price
8. Asus Zenfone Max Pro M2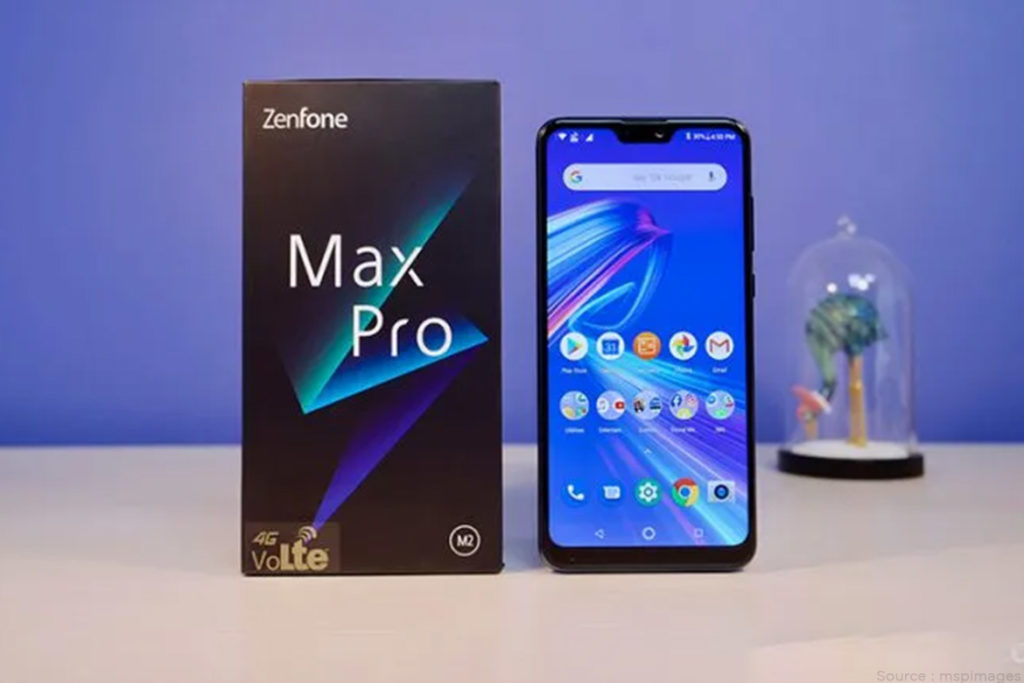 Asus Zenfone is called as 'featherweight champion' because of its lightest weight. It supports battery of capacity 5000 mAh which can keep the battery charged for longer hours. The mobile weighs around 175 gms and having a thickness of 8.5mm. Users find it easy to use and comfortable.  It has 3GB to 6 GB of RAM and 32 GB of external memory.  The smartphone works on Qualcomm Snapdragon 660 processor unison with the Adreno 512 GPU. The camera offers 12 MP and 5 MP of dual setup which has a depth sensor and it allows high-quality images and video recording.
Cost of the Smartphone: Rs.9,999 /-
9. LG W30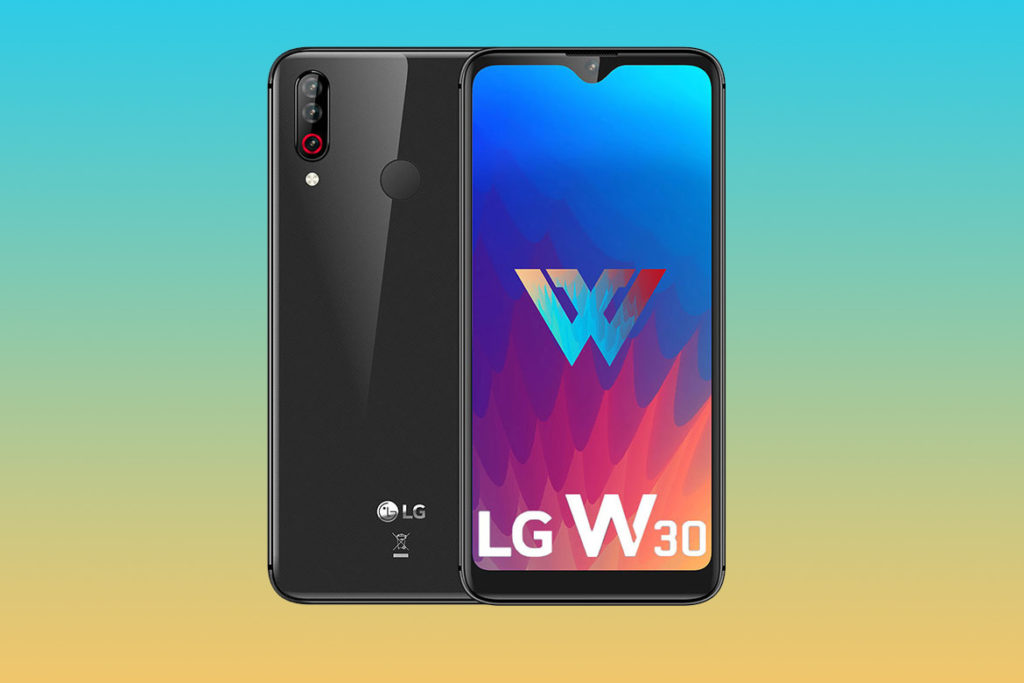 It is one of the best mobile phones available under Rs. 10,000 in India. LG W30 has a large screen size and high capacity battery. The phone supports the Android 9.0 OS and runs on the 2.0 GHz Octa-Core MediaTek   Helio processor. The fingerprint sensor, use of Bluetooth, UB ports, and headphone makes the mobile highly compatible. It has 3 GB of RAM and32 GB of extended memory and 13 MP + 12 MP of camera options.  The mobile is lightweight, highly advanced, and offers excellent picture quality which is an advantage.
Cost of the Smartphone: Rs. 10,950/-
10. Xiaomi Redmi Y3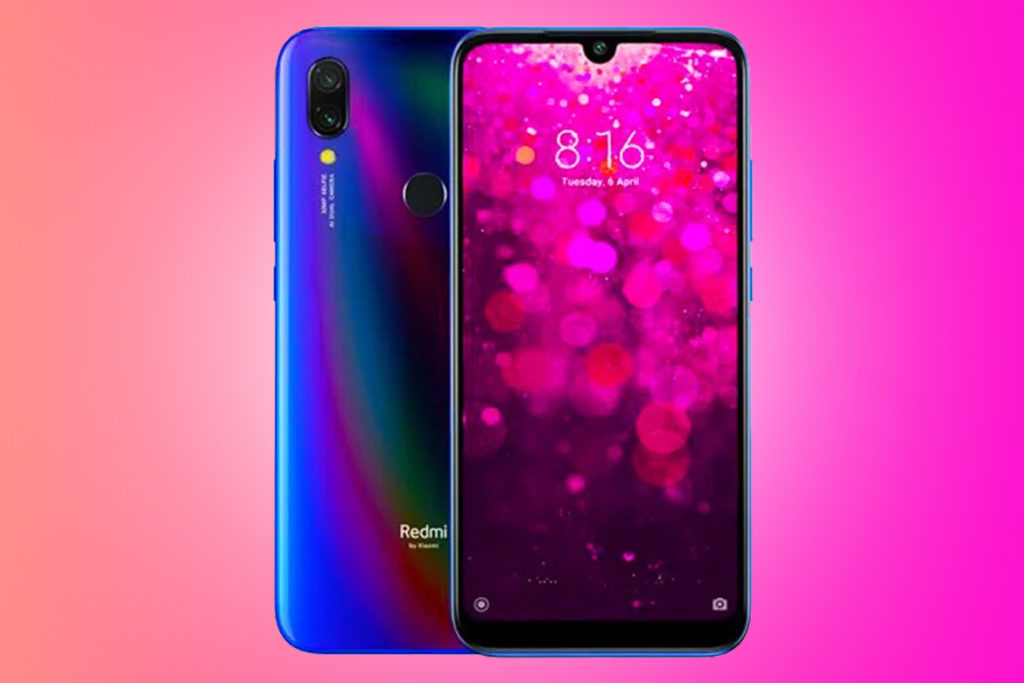 It is one of the superior quality phones available at a reasonable cost in the market. Xiaomi Redmi Y3 has excellent display features. The high resolution with waterdrop notch offers a unique experience. The mobile works on the Qualcomm Snapdragon 632 octa-core processor with 3 GB of memory and 32 GB of external memory. The mobile is useful for gamers who love to play games for longer hours.  The 4000 mAh of the battery allows charging for a long duration and it doesn't require charging the phone repeatedly.  The device is most advanced and runs on Android 9.0. the camera offers high-quality photo with 32 MP + 12 MP + 2 Mp options.
Cost of the Smartphone: Rs. 9,881/-
Bottom Line:
Smartphones have become a way of life.  One cannot think of life without a mobile phone. The Smartphone is available at a reasonable cost in India having all advanced features and latest design. It will help more people to have the best of mobiles in their pockets and they will start using superior technology like many others. As technology gets advanced, it becomes more significant to the people and that is definitely an advantage to all of us – especially in India.