Consumer Electronics Show or CES 2020 event is started from January 6th and will continue till January 10 in Las Vegas, the United States at Las Vegas Convention center. This annual event is held to showcase innovative technologies or products about television tech, mobile computing, automotive, audio tech, smart home gadgets and other more. This event is a trade-only event and it is not open for public. Electronics companies such as Sony, LG, Dell, Panasonic, Philips and Automotive companies such as Audi, BMW, Ford, Hyundai, and Toyota will participate in this event. The main event will be started on January 7th. This year's event is based on artificial intelligence and 5G technology.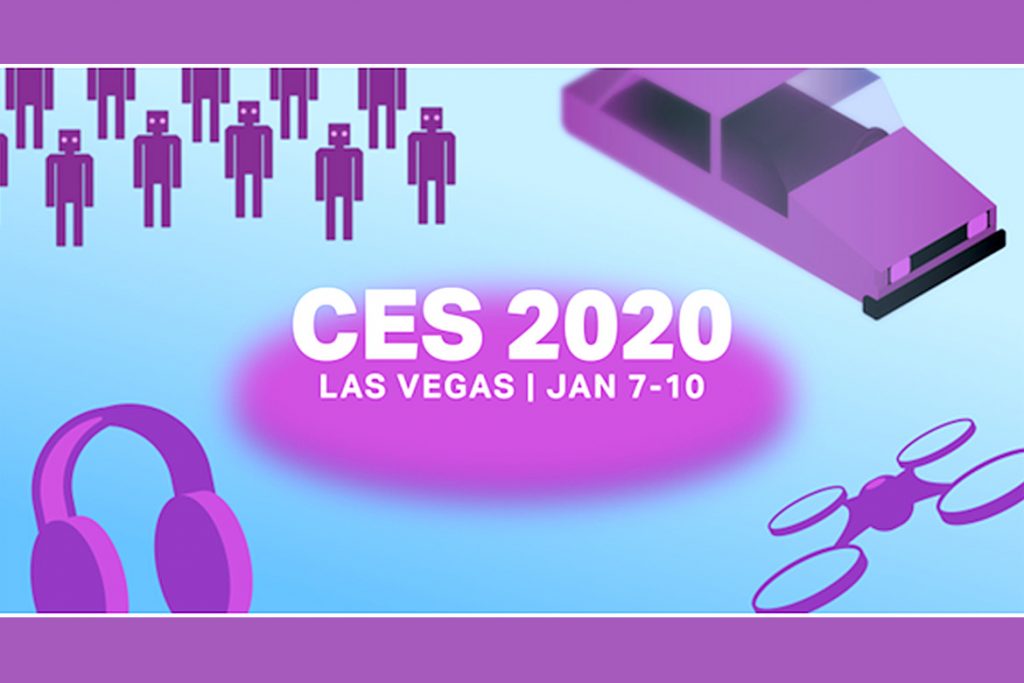 Here are some expected launch and products regarding Television tech, Mobile phones and Laptop and desktops which are going to showcase in this event –
Television Tech
In talking to the reference of the television technology, Samsung is going to introduce its Bezel-less 8K QLED TV which may come with artificial intelligence and this TV will have an infinity screen with 99 percent screen to body ratio. This company will also debut its micro-LED TV which comes with 75 inches, 88 inches, 93 inches, 110 inches, and 150-inch display sizes and also Sero rotating TV. Similarly to Samsung, Sony is also going to launch its 8K TV range in this event.
Another electronics giant Panasonic will also debut its GZ2000 follow up TV integrated with the Dolby Atoms speakers.
On the other hand, the TCL company is also going to unveil its next-generation Mini LED TV.
Mobile phones
In terms of talking about mobile phones, One Plus concept One smartphone is the most awaited one. Although there are other mobile phones which will debut in this event with new features and technology.
The One Plus concept one smartphone will come with the invisible camera technology and along with that One Plus, 8 lite smartphone will also debut in this event.
In this event, Samsung is also going to unveil its mystery word 'Neon', artificial human which based on artificial intelligence technology. In December month Company teases the introduction of Neon. In this Samsung is also going to launch Samsung Galaxy S10 lite and Note 10 lite globally and Samsung's next foldable smartphone Galaxy Fold 2 may also debut.
The Chinese smartphone company Huawei may also launch its most awaited smartphone Huawei P40 and P40 pro.
In this event, Apple is coming back after the 28-year gap with smart home technology and also Apple may launch Apple iPhone 12 and Apple iPhone 12 pro max.
Laptops and desktops
In terms of the laptop, Samsung is going to unveiled Samsung Odyssey gaming monitors. The electronic company Acer is going to launch a Travel mate P6 notebook gaming monitor while HP is going to launch specter X360 15 refresh and updated Elite Dragonfly Notebook.
The laptop manufacturer company Lenovo is also introducing Yoga creator 7, IdeaPad Creator 5 laptops, IdeaCentre Creator 5 desktop with 10th generation Intel core processor. Along with that Lenovo is also introducing its slimmest and lightest gaming laptop, Y740S.
Asus the gaming monitor company will also introduce the Asus ROG swift which is a gaming monitor with 1080 pixel resolution.
Dell will also introduce the new XPS 13 laptop which comes with the 10th generation Intel core processor.