Do you have an old external hard disk that you want to throw away or looking for the best way to discard so that there are no chances that anybody can use it again?
It is usually seen that when the external hard disk gets crashed or become unusable and if you have tried all the methods to retrieve the data from it but unable to do so then there is no need to keep it with you as it becomes of no use.
However, if you are planning to throw it in the garbage then it is not recommended because first of all it is not good for the environment and second it is not a safe option, as mentioned above any hacker or technical guy might retrieve the data by using his or her expertise.
But before discarding your external hard drive it is recommended that you again ensure that there is no data inside it or you have at least tried all the methods of recovering the data from a crashed hard drive. In case you want to upgrade the old hard drive or able to recover the data then immediately transfer it securely and remove the data present in it.
Also Read: Which Is The Best External Hard Drive Of 2020?
One can erase or remove the data from an existing hard drive before discarding it by using several methods and software programs. If your external hard drive is encrypted then the best option is to take it to the recycle center or service center and get it unlocked. However, if you have decided to discard it then there is no need to do it.
So, what is the best way to discard old external hard drives?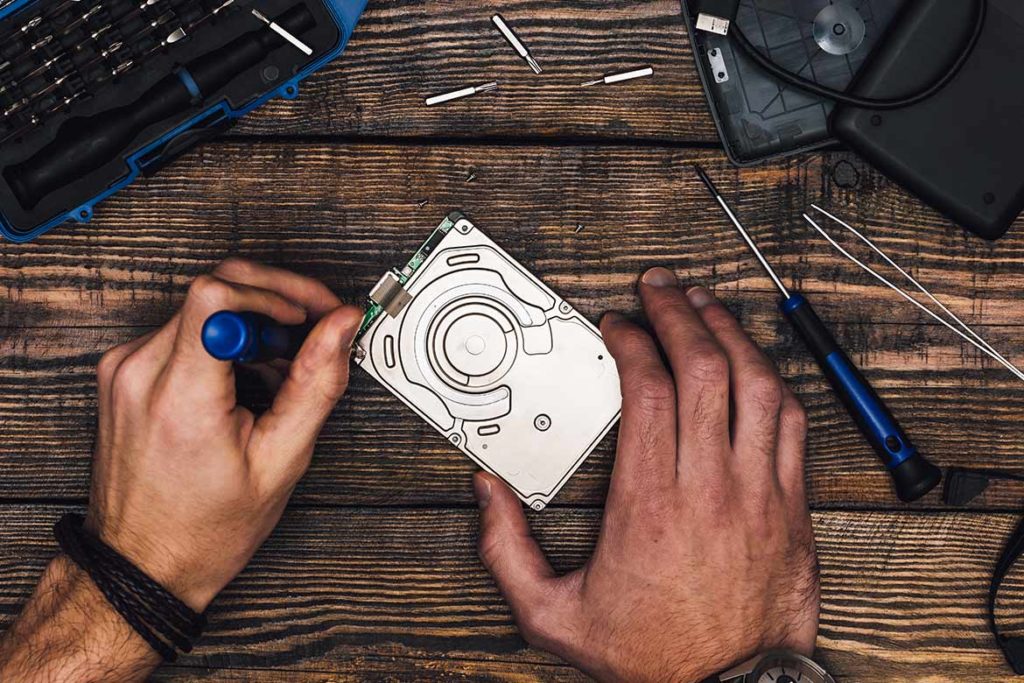 The best way to discard an external hard drive is by disassembling it. You can do this right at your home if you have some tools like a screwdriver and other tools to easily open the external HDD.
First of all, check where all the screws are present on the cover of the hard drive then try unscrewing them with the help of a screwdriver. After unscrewing the main cover body, keep separating the other parts b using proper gloves and security measures.
Do not worry there are any chemicals inside the hard drive that will harm you but, you should cautiously separate the elements and parts so that it becomes nearly impossible for anyone to again assemble it.
After separating the internal parts all you have to do is discard them separately or soak them in acid or even sandblast them.
Also Read: How To Recover Data From A Hard Drive?
One can also use strong magnets to demagnetize the internal parts so that these become unusable for anyone at any stage.
One thing that should be assured before discarding an external hard drive is that planning ahead about it. So, that you do not get your important data lost or you have checked all the options to recover the data to avoid regretting at a later stage and thinking that you took the decision to discard it quickly.