Do you want to be successful and popular just like Elon Musk? You can be successful just like him and follow his traits that will help you a lot to be like him. Here we will try to know each and everything about Elon Musk.
He is a South African born American businessman and entrepreneur who founded Tesla motors in 2003 and SpaceX in 2002 which officially launched commercial aircraft in 2012. As a fact he became a millionaire in his 20s after he sold a start company with the name Zip2 to popular brand name Compaq computers.
He became quiet in 2012 when his company SpaceX launched a rocket which was the first commercial vehicle sent to the International space station. Furthermore, he bought SolarCity in 2020 and also became powerful by joining the advisory role in the President Donald Trump administration.
In 2021 he became one of the wealthiest men in the World by surpassing Jeff Bezos.
Early Life
So, let us find out about his earlier life and how he was in his earlier days. Born in 1972, in South Africa, he always dreamt about the inventing things. This behaviour of his made his parents concerned. Thus, they took him to a doctor to check if everything was ok with his hearing power. Fortunately, he was perfectly fine but mostly stayed lost in his imaginary world
When he was just 10 years old, his parents separated. Thus, this was the time when he grew closer to computers. He started involving himself with them. He himself learned the programming language and within 2 years he was able to sell his software which was a game called Blaster.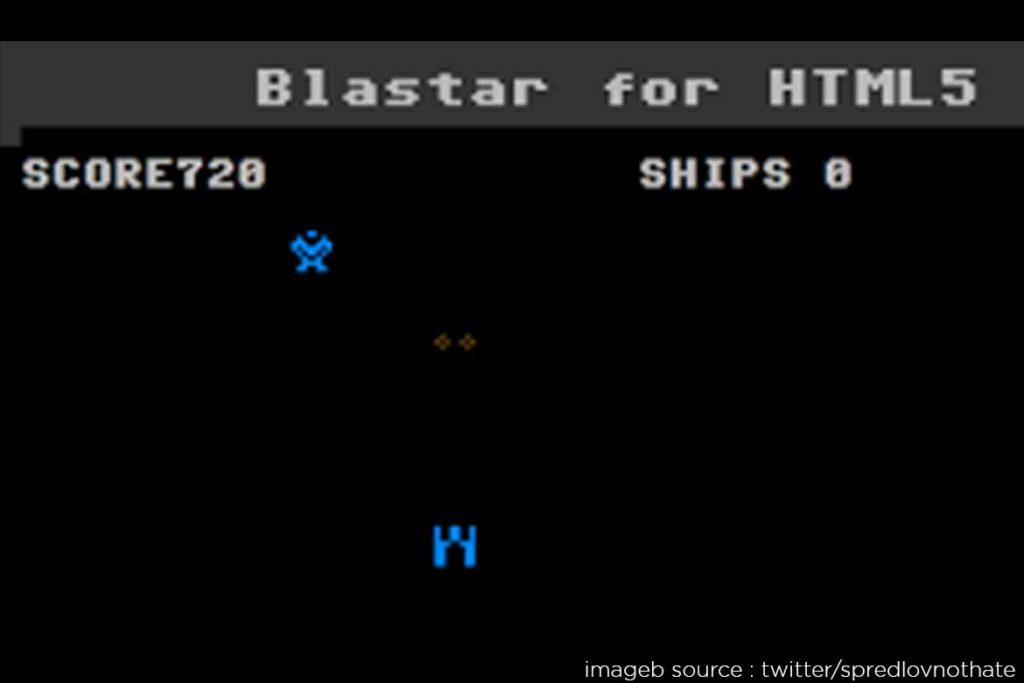 During his schooling days he was an introverted person. He kept reading books and due to this nature, other students often bullied him until he turned 15 year old. When he turned 15 year old he decided to learn Karate and wrestling to challenge the students who always bothered him.
His mother, Maye Musk was a Canadian model and was also the oldest star who worked in the Covergirl campaign. During these days the family condition was not very good. She had to work in five jobs to earn and feed the family.
On the other hand his father, Errol Musk is a rich person and successful African engineer. He spent most of his childhood days along with his brothers Kimbala and Tosca in South Africa.
Elon Musk's Education
When he was 17 year old, he moved to Canada to attend Queen's University. This is how he was able to avoid the military service in South Africa which was mandatory. He received a Canadian citizenship in the same year. At that time he thought that this is how he could obtain American citizenship.
Finally in 1992, he left Canada and came to America for studying Physics at the University of Pennsylvania. Here, he graduated in economics and also obtained a Bachelor's degree in physics.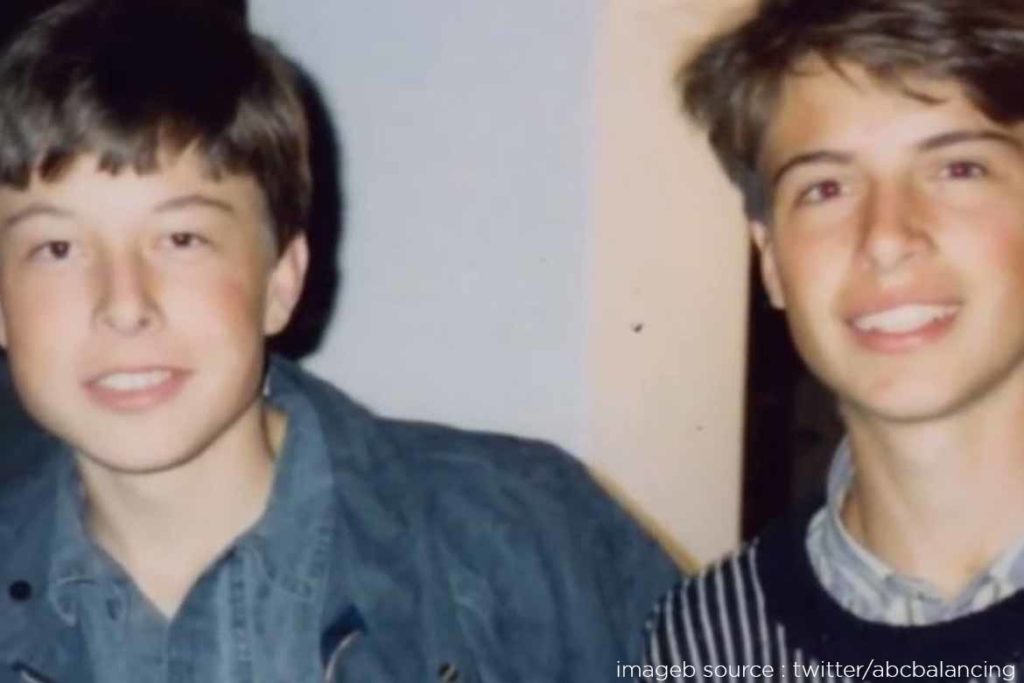 Once he received the degrees, he left Pennsylvania for Stanford University (California) for pursuing PhD in Energy Physics. At this time the Internet was at boom, so he decided to leave Stanford University only after 2 days. Instead, he launched his first company with the name Zip2Corporaton in 1995. Furthermore, he became a citizen of the United States of America in 2002.
"Zip2Corporation" & "Found X.com": The First Companies of Elon Musk
As mentioned above he launched his first company in 1995 along with his brother, Kimbal Musk. It was an online city guide which provided content for the newly launched websites of Chicago Tribune and The NYT.
In 1990, Compaq Computer Corporation bought this company for about $307 million in cash and $34l million in stocks.
After selling Zip2 for such a big amount, he founded another company called Found X.com. It was an online financial payments and services company. Later, the x.com created PayPal which is a popular payment service.
Furthermore, eBay acquired PayPal for $1.5 billion in stock but Elon Musk had 11 percent shares in PayPal stock.
This success was nothing for Elon Musk as there was a lot more. This is pointing to his third company called SpaceX.
SpaceX Company
This is a third Company founded by Elon Musk which is a Space Exploration Technologies Corporation in 2002. The basic idea behind forming SpaceX was to build commercial space travelling vehicles. In 2008, it earned a good name in the market. In fact, NASA gave a contract to SpaceX to handle cargo transport to the International Space station. Obviously, the future plan was to transport astronauts to space while replacing NASA's shuttle mission.
It won't be wrong to call him entrepreneur cum inventor because he successfully found so many companies. Tesla Motors is also among them.
Success of Elon Musk's "SpaceX"
Falcon 9
In 2012, SpaceX and Elon Musk made history by successfully launching a Falcon 9 rocket. It's mission was to reach the International Space Station with 1000 pounds of supplies for the astronauts stationed there. The best part was that it was an unmanned rocket. Thus, this made SpaceX the first private company that sent aircraft to the International Space Station.
It was just the starting for the SpaceX company as in 2013, Falcon 9 again carried a satellite. This time it was to the Geosynchronous Transfer Orbit. At this distance, the satellite is able to lock into an orbital path that matches the Earth's rotation.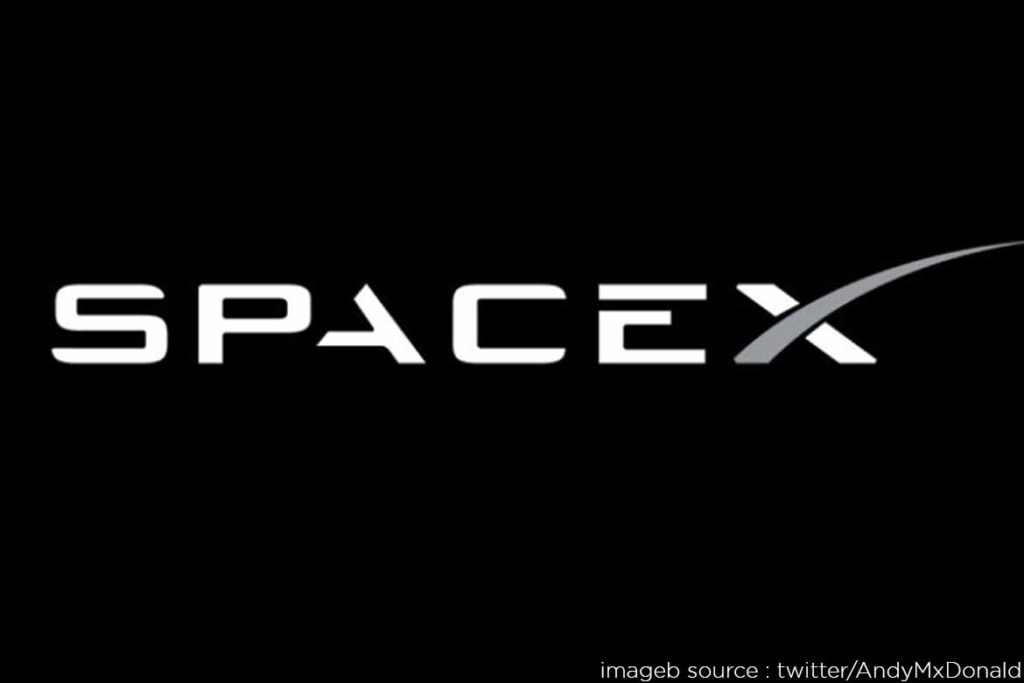 Again in 2015, Space X launched another Falcon 9 rocket. This one carried a deep space climate observatory satellite that aimed to observe the extreme emissions from the sun. It's these emissions that affect the power grids and communications systems on Earth.
In 2017, SpaceX made Falcon9 out of reusable parts and successfully launched the first test flight under affordable space travel. This was the beginning as the SpaceX company again test launched another Falcon heavy rocket in 2018. This rocket had additional Falcon 9 boosters. Additionally, its design was such that it could carry heavy loads into orbit. This allowed it to act as a vessel to support several space missions. This Falcon also included many cameras to capture the epic views in the planned orbit around the sun.
In 2017, Elon Musk showed an updated design plan of a falcon rocket which had 31 big engines. Thus, it could possibly carry about 100 people into space. In the same year, he also said that they were aiming to launch the first cargo missions to Mars in 2022 to colonise Mars.
Starlink
In 2018, he further said that they hoped that a short flight BFR may be ready in early year! Furthermore SpaceX also received permission from the US Government to launch several satellites into low orbit. The aim was so that they can provide high speed internet. This satellite network went by the name of "Starlink". This satellite network could help in building a strong internet network in the rural areas. In turn, this would boost up the competition in the Internet market as now there'll be multiple players.
Elon Musk did not stop here but in 2019, he launched the first batch of 60 satellites. He followed it up with the next batch of 60 satellites in the same year end. It was indeed a spectacular progress by SpaceX but these launches worried many astronomers. They felt that the presence of so many satellites would make it difficult for them to observe the distant objects in space.
Elon Musk success with Tesla Motors
Elon Musk is the co-founder, product architect and CEO of Tesla Motors, which he founded in 2003. This company makes affordable mass market products like solar roofs, electric cars and other battery products. He is the one who takes care of all the product development, design and engineering of the company's products.
His other achievement was the Roadster, that is a sports car capable of reaching 60 miles per hour from 0 in just 3.7 seconds. Furthermore, it could also cover 250 miles with lithium batteries. In 2010, the company launched its initial public offering with its strategic partners Toyota and Tesla Motors. They were able to raise $226 million in this public offering.
In 2008 Tesla launched its first Sedan called Model S which was completely electric. Apparently, the attempt was to give tough competition to BMW in 2012. The production finally hit $58,570 and this sedan was capable of covering 265 miles between charges. Additionally, it even received the honour of Car of the Year in the 2013 by Motor Trend Magazine.
Tesla Motors hit the success very quickly. In 2017, Elon Musk's Tesla surpassed GE motors, a very old brand and one of the most valuable car makers in the United States.
Setbacks
Tesla Motors also launched the Model 3 electric sedan in 2019, with an initial price of $35,000. The Company aimed to produce 5000 cars per week of this Model 3 in 2017 and Elon Musk too worked very hard to achieve this target and pushed hard. Unfortunately, this faced delays. The experts of the industry were not much surprised as they were of the problem related to the production. Some of them also questioned the patience of the investors. Still, he became the CEO of the company with the condition that he would receive his salary once the company reaches the milestone of $500 billion increments.
In April 2018, he stepped back from the position of Head of Engineering so that he could personally check the efforts in the division. Later, he announced that the company would lay off 9 percent of its workforce. However, this did not include the production department. He explained in an email that this step was necessary to eliminate the role duplication. In turn, it would cut the costs and it was a serious decision to make profit.
Later the company was able to produce 5000 Model 3 cars per week and this decision came to be right. In February, the company decided to roll out the standard model 3 and the company sales would shift to online. It also offered customers to return the model 3 cars within 7 days or 1000 miles to get full refund.
Elon Musk success with Solarcity Corp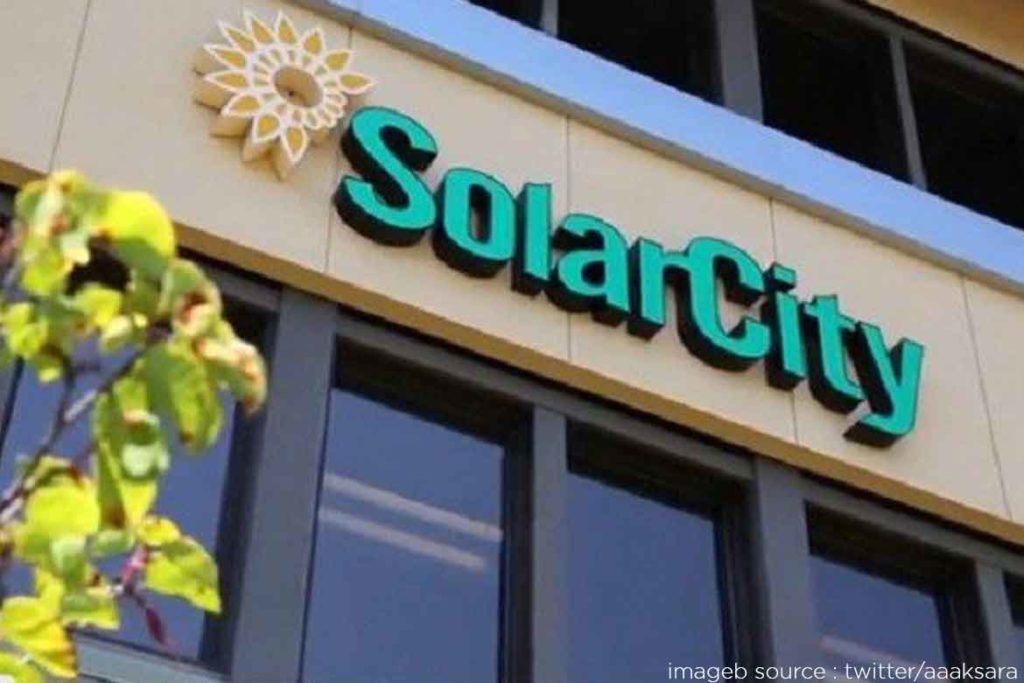 In 2016, he decided to change the course of his business. Thus, once being successful in SpaceX and Tesla Motors, he combined these companies and bought another company Solarcity Corp. Though built by his brother in 2006, he was still the majority stakeholder in it. It was a $2.6 billion deal that was aimed to make a wider consumer base.
He stated on his company website "Solar and storage are at their best when they're combined. As one company, Tesla (storage) and SolarCity (solar) can create fully integrated residential, commercial and grid-scale products that improve the way that energy is generated, stored and consumed."
Elon Musk success with "Boring Company" & "Neuralink"
Now after acquiring SolarCity, it was the time to launch another company for him. In 2017, he launched the Boring Company, which basically does boring tunnels and building at large scale so that traffic congestion could be tackled in an efficient way. In fact for the first he tested the digging on the SpaceX property in Los Angeles.
The Boring Company of Elon Musk was able to grab a $48.7 million contract from TBC for building an underground tunnel loop system. This would enable people to use the shuttle service around Las Vegas Convention Center.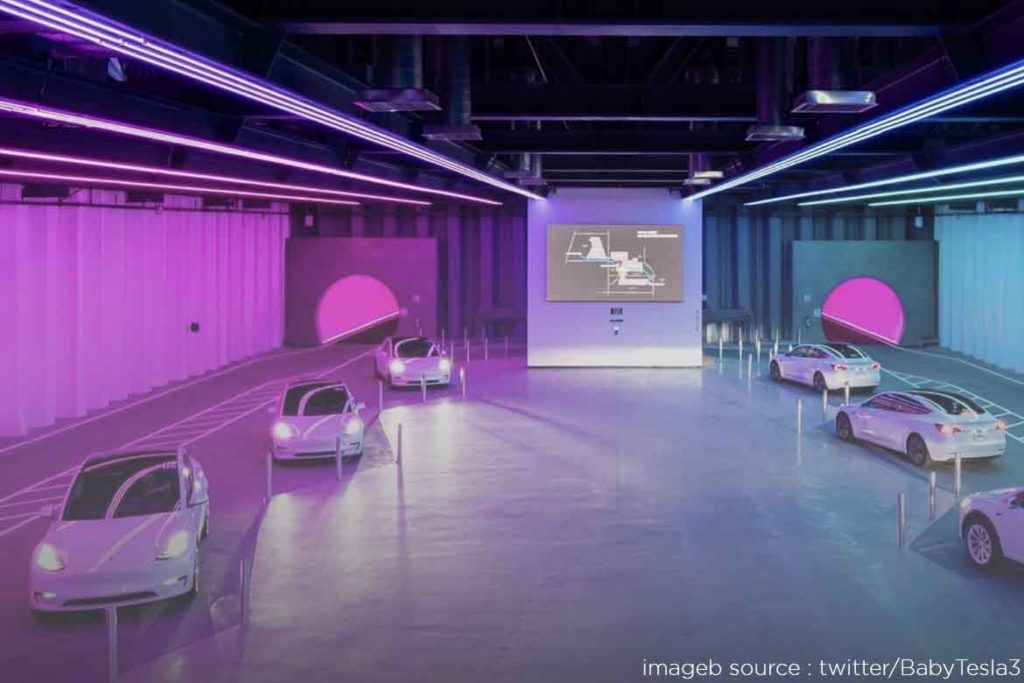 In 2016, he also co-founded a company called Neuralink, which works in the neuro technology field. It's a startup which is trying to integrate the human brain with artificial intelligence. The merging of brains and machines is not a new concept and there are several companies working in this field.
In 2020 only, he showed a device that could cure paralysis, blindness, deafness and other illnesses and this device is called "Fitbit in your Skull".
On 9th April Elon Musk released a video featuring a monkey playing a game. This startup is working very hard to build a brain machine interface that we can implant easily for connecting the human brain with computers.
In this case, it is a nine year old monkey with a neuralink implanted 6 weeks back. Furthermore, he received training to play the game with a joystick and he is playing very well.
Get More Updates and Bios on the Tech Industry