Much awaited Google Pixel TWS earbuds are officially now available in India. Search engine giant Google has launched its first truly wireless earbuds under the name of Pixel Buds A-Series in India. These earbuds were launched by the company in the US in June for $99 and Google has now launched them in India.
Most striking features of these TWS
Also read: Must-Try Tricks: These Features Of Google Assistant Will Make Your Life Much Easier
The company says that the earbuds fit securely as they have a spatial vent that reduces in-ear pressure. 
The Google Pixel Buds A-Series earbuds offer inbuilt Google Assistant support and so users just need to give the command "Ok Google" to check the weather, get answers, change the volume or read notifications. You literally can do a variety of tasks without touching your phone.
In addition, these earbuds can translate over 40 languages in real-time.
The Google Pixel Buds A-Series earbuds offer adaptive sound support that increases or decreases the volume depending on the user's surroundings.  For calls, Google says it has equipped the Pixel Buds A-series earbuds with a beamforming mic.
Specifications:
The Pixel Buds A-Series are identical in design and fit to last year's Pixel Buds.
These TWS comes witha 12mm sound driver, proximity sensor (in-ear detection); touch controls; motion-detecting accelerometer.
The charging case is roughly the same size, but it is 8 grams lighter (53g) since it does not have a wireless charging coil.
BothBudsindividually have a beamforming microphone on the bottom and a noise reduction mic at the top which provides you better call quality.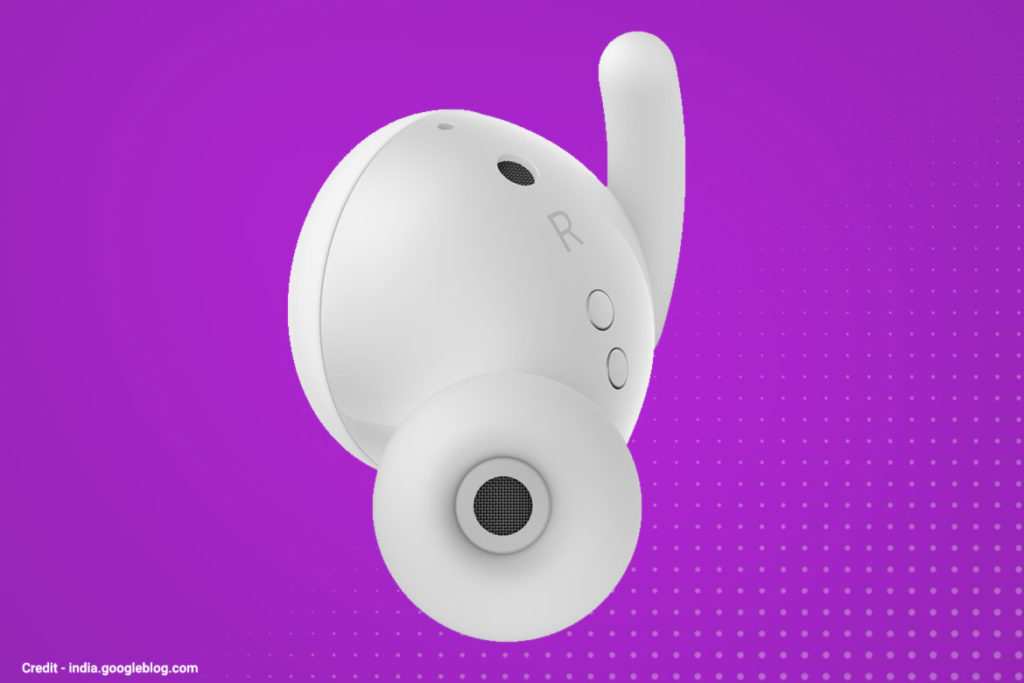 Buds are also equipped with a wear sensor that automatically detects in-ear presence.
In terms of battery life, the earbuds offer up to five hours of listening time on a single charge and up to 24 hours using the charging case. 15 minutes of charging gives users up to 3 hours of listening time. 
Buyers will be able to use one earbud at a time with the Google Pixel Buds A-series earbuds.
Price and availability in India
 Google has launched Pixel Buds A-Series in India for Rs 9,999. At this price, it competes with Oppo Enco X (Rs 9,990), Harman Kardon Fly TWS (Rs 10,999) and others.  The Pixel Buds A-Series earbuds will be available for purchase from August 25 via Flipkart, Reliance Digital and Tata Cliq. Later, it will be available in more retail outlets.