We all have computers in our homes and offices and most of them have a logo of intel on it. Intel is the American tech company and the world's largest manufacturer of high valued semiconductor and microprocessors and the company have its headquarter at Santa Clara, California, in Silicon Valley of United States. Intel was founded by Gordon Moore and Robert Noyce, two semiconductor pioneers, engineers and inventors on July 18, 1968.
Today you may buy a computer of any brand but the logo of the microprocessor company named intel will be permanent. This article us about lives of intel's founders Gordon Moore and Robert Noyce.
EARLY LIVES OF GORDON MOORE AND ROBERT NOYCE 
Starting with Gordon, Gordon Earle Moore was born on January 3, 1929, in San Francisco, California. Moore was admitted to  Sequoia High School in Redwood City for his early education. For his graduation, Moore took admission in  University of California, Berkeley and obtained a degree of  B.S. in chemistry in 1950. Moore got enrolled in  California Institute of Technology for PhD in 1952 and then after he conducted his postdoctoral research at the Applied Physics Laboratory of Johns Hopkins University from 1953 to 1956.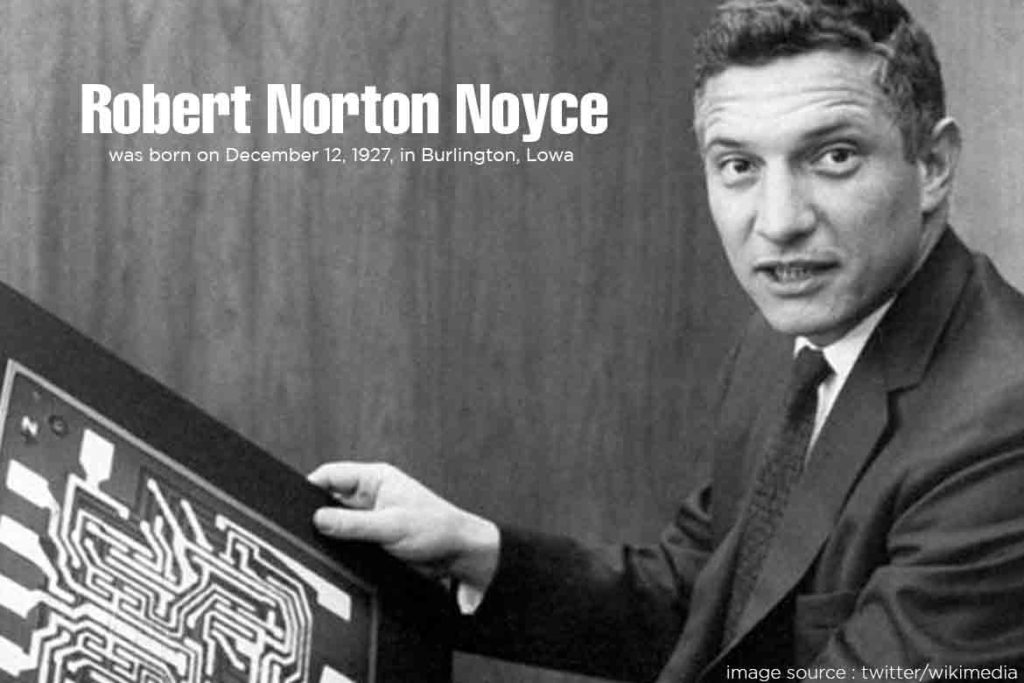 Now coming to the second founder if intel, Robert Norton Noyce was born on December 12, 1927, in Burlington, Lowa. He completed his early education from the school in his home town. For Higher schooling, Noyce took admission in  Grinnell High School and graduated from there in 1945.  Further, he took admission at Grinnell College and completed his degree of  BA in physics and mathematics in 1949.  Noyce got admitted to MIT and there he completed his doctorate in physics in 1953.
CAREER OF GORDON MOORE AND ROBERT NOYCE BEFORE INTEL
Before the founding of intel, Robert Noyce took the job as a research engineer at the Philco Corporation in Philadelphia. Robert and Gordon met at MIT during their studies. Both the founders had a background in semiconductor designing, Noyce was one of the inventors of silicon integrated circuit, which he did during his job as general manager of Fairchild Semiconductor, a division of Fairchild Camera and Instrument. Similarly, Moore served as the head of research and development department at Fairchild Semiconductor. The duo left Fairchild Semiconductor and founded  Intel in 1968.
Gordon Moore was also the founder of Moore's law which stated that the transistor count on a silicon chip would double approximately annually.
Also Read: FAQIR CHAND KOHLI – INDIAN BUSINESSMAN AND ENTREPRENEUR
FOUNDING OF INTEL BY GORDON MOORE AND ROBERT NOYCE
Moore and Noyce left Fairchild Semiconductor and founded  Intel in 1968. The company was founded by the NM Electronics, which was later renamed as Intel Corporation. Intel debuted in the market with the business of memory chips, the very first product of the company was the world's first metal oxide semiconductor, 1101, however, this chip did not perform well in the market and soon it was replaced with an upgraded memory chip.
To enter the business intel launched 1103, a one-kilobit dynamic random-access memory (DRAM) chip in 1970 and this chip completed changed market situations for intel. This chip soon after its launch became the best seller in the American market. American technology company Honeywell in 1970 incorporated 1103 dynamic random-access memory (DRAM) chip to replace the core memory technology in its computers.
Since DRAM was cheaper and more efficient than the core memory technology, within few months 1103 dynamic random-access memory (DRAM) became the first choice of computer companies. The usage of more number of chips was based on Moore's law ( based on Gordon Moore who was also the co-founder of the intel). According to this law, the transistor count on a silicon chip would double approximately annually.
Between 1968 to 1975 Moore served as the as executive vice president of the company. He was promoted to the post of president in 1975 and to that of CEO in 1979. Moore remained CEO of the common till 1987 after which he was made chairman of the company, the post which he held till 1997.
AWARDS AND HONOURS TO GORDON MOORE AND ROBERT NOYCE
Moore and Noyce were top entrepreneurs and businessman of their time and due to their excellence, they were honoured by government and various institutes.
Starting with Robert Moore,  President George H.W. Bush awarded Moore with  National Medal of Technology and Innovation for his seminal leadership in the American microprocessor industry. Moore was honoured by the fellowship of the Computer History Museum for his fundamental work in the design and production of semiconductors.  US President George W. Bush honoured Moore with  Presidential Medal of Freedom, which is the United States highest civilian honour in 2002. 
Moore was inducted into the National Inventors Hall of Fame in 2008. For his work in the areas of Computers and Telecommunications, Moore was awarded the Dan David Prize in 2010. To mark his contribution to the American industry The Electrochemical Society set up an award named as  Gordon E. Moore Medal for Outstanding Achievement in Solid State Science and Technology.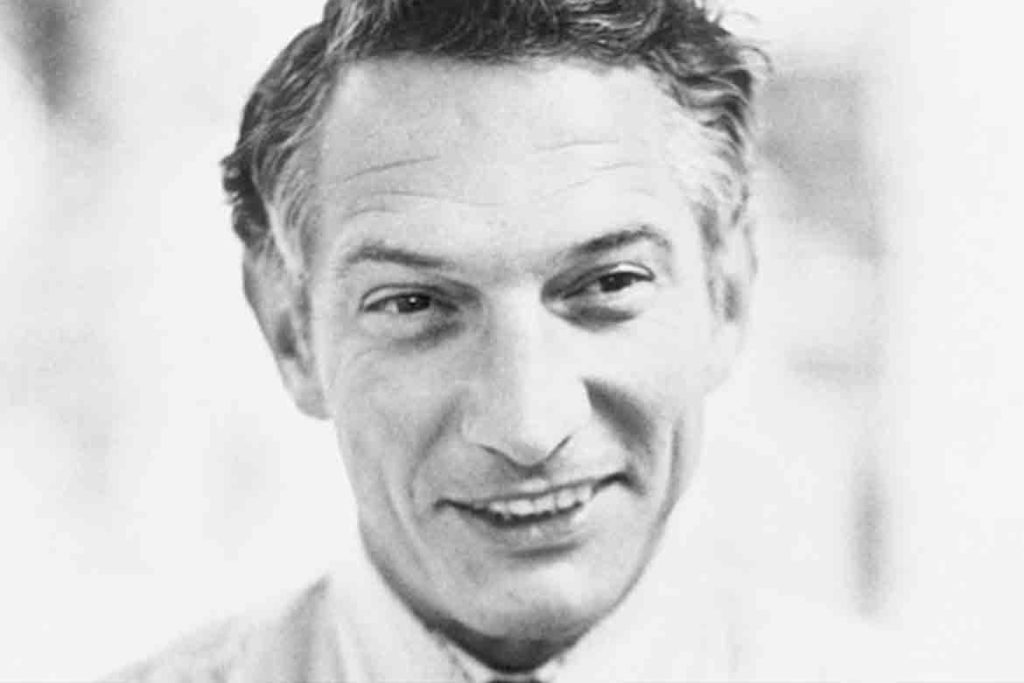 Now if we talk about awards and honours to Robert Noyce, to start with he was awarded by  National Medal of Technology in 1987 by the US president  Ronald Reagan.  He was awarded the IEEE Medal of Honor in 1978 "for his contributions to the silicon integrated circuit, a cornerstone of modern electronics". Charles Stark Draper Prize of  National Academy of Engineering was awarded to him in 1987. The National Academy of Engineering awarded him its Charles Stark Draper Prize in 1989. Noyce was awarded "Lifetime Achievement Medal" during the bicentennial celebration of the Patent Act in 1990. To honour Noyce, Google made a Doodle on  December 12, 2011, celebrating his 84th birthday.
PHILANTHROPIC ACTIVITIES BY  GORDON MOORE AND ROBERT NOYCE
If we talk about philanthropic activities then Moore was very actively engaged as compared to Noyce.
Gordan Moore established the Gordon and Betty Moore Foundation in the year 2000 mainly to work for environmental conservation, science, and the San Francisco Bay Area. He has also been chairman of conservational international which helps in protection of the environment. Moore and his wife donated more than the US $ 200 million to the University of California for various educational initiatives.  Gordon and Betty Moore Foundation pledged $100 million over 11 years to establish a nursing school at the University of California, Davis in 2007.
Robert Noyce does not have any big name in philanthropic activities but his family founded Noyce Foundation in 1990 dedicated to improving public education in mathematics and science.
Also Read: LEI JUN – CHINESE ENTREPRENEUR AND CO-FOUNDER OF XIAOMI
ABOUT PERSONAL LIVES OF  GORDON MOORE AND ROBERT NOYCE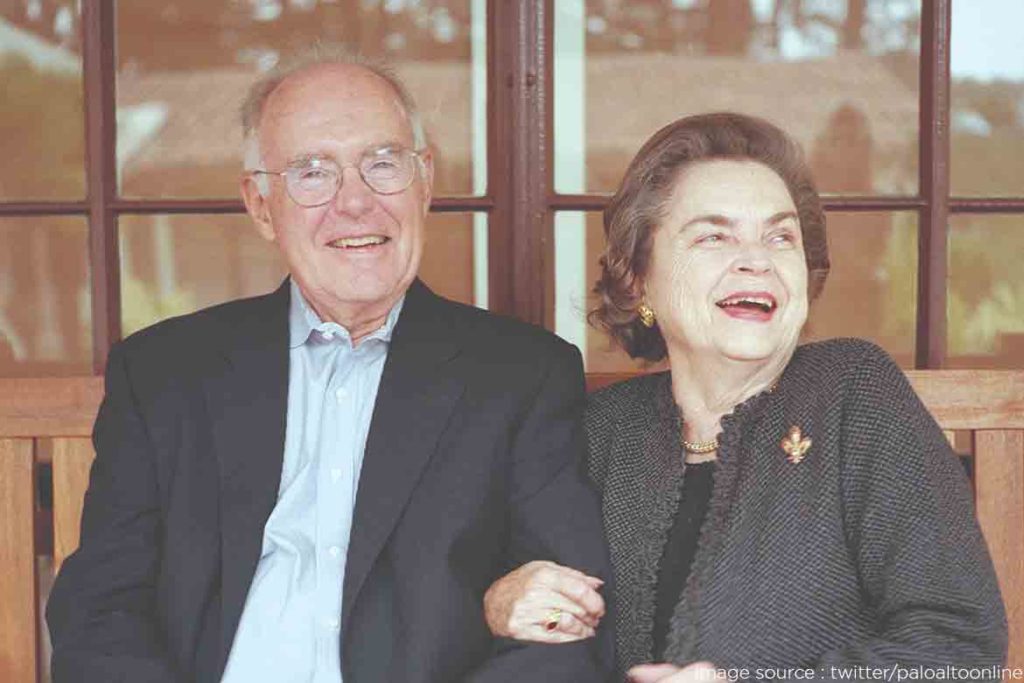 Gordon Moore married  Betty Irene Whitaker in 1950. Moore had a deep interest in adventure sports especially fisherman sports.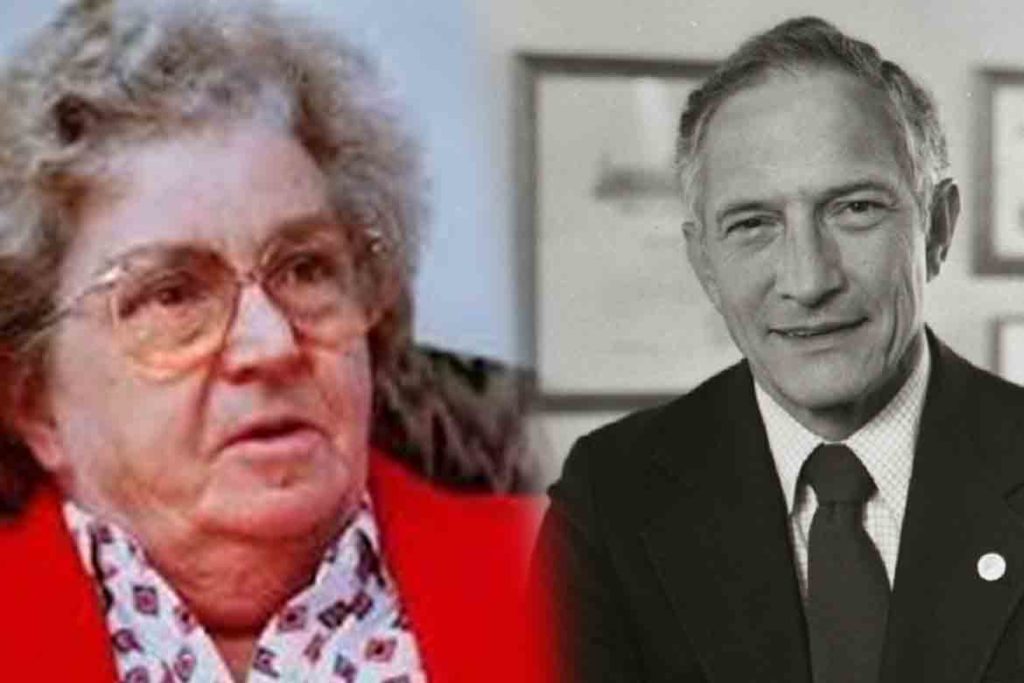 Robert Noyce married  Elizabeth Bottomley in 1953. The duo parented four children  William B., Pendred, Priscilla, and Margaret. Robert and Elizabeth separated in 1974. In the same year Noyce married  Ann Schmeltz Bowers. Noyce suffered a heart attack at age 62  on June 3, 1990, which ended his life.