People were so fond of Tiktok yet after it got restricted, many creators experienced huge losses in their income, however not long after the ban, Instagram came with a new feature, Instagram Reel, where you can make short recordings simply like Tiktok. On the off chance that you are new to this and you need to make a video on the reel then here are the aides which can you follow and make your music video.
To make your music video, you have to sign in to your Instagram account and afterward open the camera by swiping from the main timeline. See at the bottom of the camera, you will discover numerous options and among them pick 'Reel', Swipe over it to begin. You can either record videos from the camera or you can pick recordings from your documents.
Tools
You will see four tools on the left like Audio, speed, effects, trimmer. These tools will help you in creating your videos.
The first tool is to record audio. With this tool, you can choose the music of your choice for your video. It has a very cool feature to browse any audio you want and show you the lyrics and select whatever part you are on.
Then the next tool is speed. This tool will help you in controlling the speed of your video. You can increase the speed or you can decrease it, whatever you like.
The third tool is the Effect. The effect is somewhat like filters. it's up to you, whether you are adding it or not. This tool changes the appearance by adding some light, or it also adds some flying objects like butterflies or flowers.
The last one is the timer. Timers help you in setting the time, which allows you to record your video for a certain duration. And it also gives you time so that you can prepare yourself and get in a perfect position.
Other than these tools, you can also add text, stickers, or drawings to make your video more interesting.
Also Read: Missing Tiktok? Try Instagram Reels – the strongest entry in the short video sharing platform.
Editing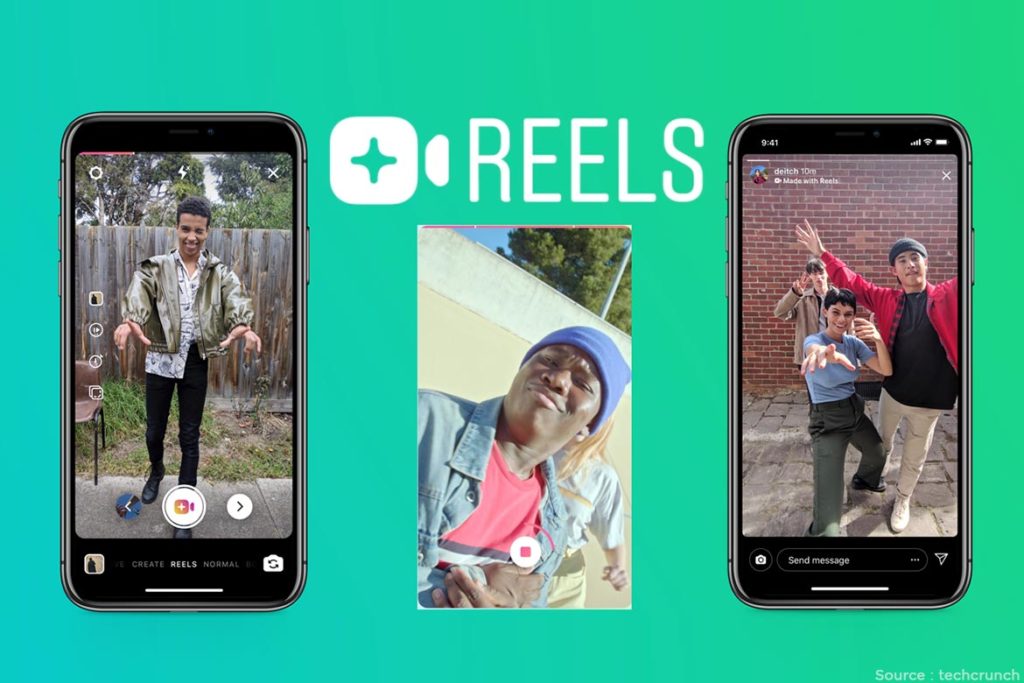 Reels do not allow you to do pure editing but whatever you record in small parts, reels will string them together and add the song that you have chosen. It also gives you a facility to choose a clip of your choice and whatever clips you are not liking, you can cut them off. But do remember, you can't edit filters and speed after filming your video.
When everything will be done, your reel video is ready to shoot to your feed. But before shooting it, check if everything is ok or not, and it is the last chance to you to add any kind of stickers or text to your video and if you are ready, its time to flood your feed with your videos.
Where You can Find Reels
To see other's reels you can go to the explore option and you can see many reels there. You just need to open any reel video from the explore that has reel clapboard on it, and then thereafter watching one video there will be 'n' number of videos will come out to entertain you.
So what are you waiting for? Go and make your video and let people enjoy it.
Also Read: Top Tips For Instagram- Use The App Like A Pro