Holi is not just the festival of colors, it gives us an opportunity to play freely with our loved ones. It is celebrated with great fervor and there is a lot of water and colors are involved in the celebration. However, sometimes celebration sways us so much that we forgot about protecting our gadgets. So, if you are celebrating Holi with colors or water while clicking pictures or shooting videos, then you should also think about the safety of the smartphone and other gadgets. Here we are sharing some tips that will help you in protecting your gadgets.
Earbuds protection:
Although many earbuds and TWS come with IP ratings, these are not immune to colors. The colors of Holi can leave stains on your earbuds. To protect your earbuds, you can also apply glycerin or moisturizer to your earphones. The slipperiness will make it easier for you to wipe off the colors after the celebration.
Keep your gadgets in a zip lock bag:
You may also like: Entering into Robo age! Meet the Cyberdog of Xiaomi- follows voice commands, ensures holistic surveillance
Keep your phone, smartwatch, or any other electronic gadget inside an airtight ziplock or waterproof pouch while playing Holi. You can easily get these zip lock bags for Rs 100. In this way, you'll be able to get notifications without the danger of damaging your phone.
Seal the Ports and slots:
 Whether your phone is waterproof or you are locking it in a zip lock bag, it is always better to have an extra layer of protection. You can use duct tape to cover ports and slots on the phone like the speaker grille, charging port, 3.5 mm port, etc.
Keep the phone on silent:
 To prevent damage to the speaker when sealed with duct tape or stored in a Ziplock bag, put the phone on silent mode.
Avoid unlocking with fingerprint or face: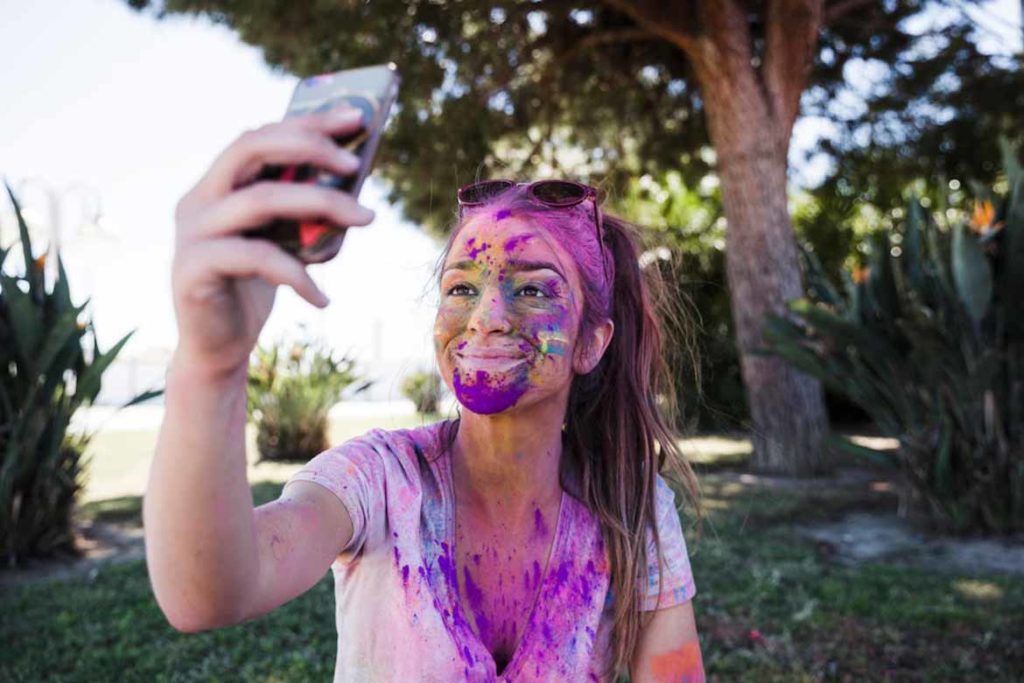 Read more: Here's how you can track the Mobile activities of your children
When the phone is placed inside a ziplock bag or your face is smeared with colors, it will be difficult for the phone's AI to recognize your face. Also, the fingerprint will be difficult to recognize due to the moist fingers, so you can use the PIN or pattern lock option to access your phone easily.
Do not charge if your device is wet:
 Charging your phone or any other election device while it is wet can damage it more. This also increases the risk of internal circuit failure.
The best tip:
 Many modern devices come with a waterproof or splash rating, meaning they offer some degree of water and dust protection but it is not prudent to test the limits of the device. The best tip to protect your gadgets is to keep them aside while playing. This will also give you an opportunity to enjoy yourself with your loved ones without any interruption.