What will you understand by the word kidnapped??
Simply when your phone gets missing it gives you a feeling of like some goons must have kidnapped your beloved kid and you get too horrified by the idea of it.
Finding a phone is never a piece of cake. For me, it's the most stressful job. In the end, you don't find your phone but left with a room which looks as if world's most powerful storm has passed through it. Well, to ease this, lots of app development companies are developing amazing apps which play very vital roles of like an angel in your life. Here are some of my favorite apps which will definitely help you find your kidnapped kids..err I mean phones.
CEREBUS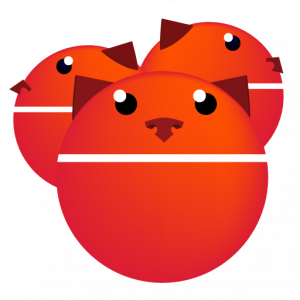 This app provides us with 3 ways to protect our lost device.
Remote control through Website cerebusapp.com
Remote control via SMS from another phone.
Automatic controls.
Remote controls allow us to:-
Locate and Track the device.
Lock device with a code.
Start loud alarms despite the phone being on silent.
Send screenshot, pictures, or videos of the thief through the front and rear camera.
There are lot many other useful features of this app as well.
Find my Device
This app not only locates your phone but tablets and watches as well provided they are connected to the internet. All you have to do is, go to Google login with the same email as in the lost device. With this app, you would be able to play a loud sound, lock the device with new code and even erase all your contacts from the phone so that misuse is avoided.
Prey
This app supports the Android, iOS, Windows, Linux Ubuntu and MAC so at least you don't have to find suitable tracking device.
This app features control zones through which you could set a markup area. Whenever you would enter or leave the area with your device there would be an alert.  Then there is security alert. And if you don't want anyone to know about the app there is Camouflage mode which hides the app icon from your display screen.
These apps are really some of the useful apps with 4 plus rating on google play store.  With these smart and cool apps, you can easily find your phones. Not only this, if someone does a prank you can fail their plan by using this app and look much smarter.