Since Apple launched its MAC Book air the companies went crazy about its style and 180 degrees flat screen. Earlier carrying lappy was a be great pain, for obvious reasons. Usually, because they were heavy we were forced to carry an extra bag.well, this year Lenovo launched 2 new laptops under 's' series where s stands for slim. These laptops weigh between 1kg to 1.70kg which is a lot less than earlier ones.

Ideapad530s has metallic finish body with 14inches full HD display. the laptop is powered by the 8th gen intel core. if we talk about storage then the laptop has storage of 512gb and 8gb ddr4 ram. The 45whr battery provides backup of 8hrs with the single charge.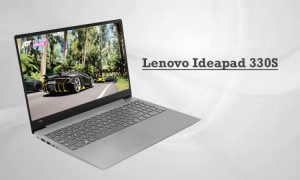 Ideapad 330s is somewhat different. The 15.2-inch full HD display laptop runs on same 8th gen intel core processor but has the storage capacity of 1tb. The 52.5whr battery provides backup of 7hrs. This laptop is light and designed for students and weighs around 1.67kg.
The latest s series laptop can run for 2hrs straight even if they are charged for only 15 mins. The slim metallic body of laptops attracts the most. other features of these are:-
USB port 3.0
type c USB port

Ideapad 530s will cost you INR 67990 aIdeapadpad 330s INR 35990. These laptops are available in other variants so you can choose as per your requirement. the available colors of Ideapad 330s are platinum grey, blizzard white, midnight blue and rose pink whereas for Ideapad 530s are onyx black, copper, liquid blue, and mineral grey. Well, Lenovo is offering laptops with not only new specification but also with a variety of colors.