Google LLC formerly Google Inc. (1998–2017) or simply google is the search engine that has ruling over more than 80 % of the users. Today no phone, no computer or laptop, or any other device that enables users to use the internet can stay away from google. It is not that there are no other search engines in the internet world but after the launch of google, it has captured the market and the hearts of the users because it is very convenient and user friendly to use.
This American search engine was founded by Sergey Brin and Larry Page in 1998 and is a subsidiary of the holding company Alphabet Inc. Google is headquartered at Mountain View, California. Google started as a search engine but today it provides more than 50 internet-related services.
Also Read: HUAWEI – FROM MOBILE SWITCHES TO A GLOBAL ICT GIANT
This article is about the life of the founders of the google Larry Page and Sergey Brin.
EARLY LIFE AND EDUCATION OF THE DUO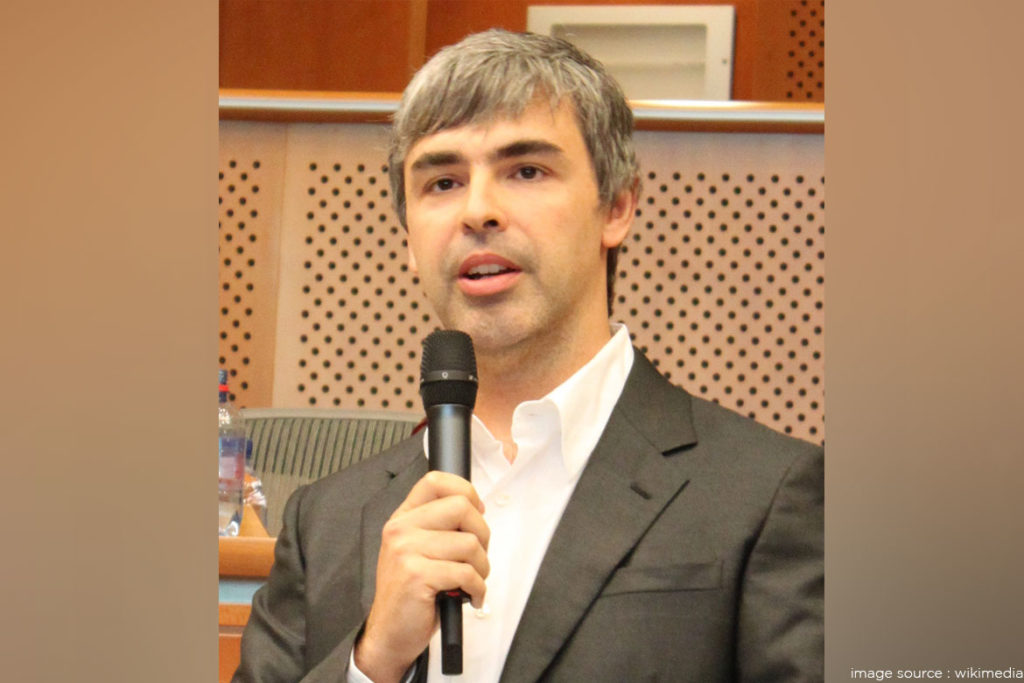 First talking about Larry, Lawrence Edward Page was on March 26, 1973, in Lansing, Michigan, USA. He has his maternal roots to Israel. His mother and father were in the field of computer programming and watching them while growing up Larry developed an interest in computers.
For early education, he went to Okemos Montessori School (now called Montessori Radmoor) in his home town. And here had shown his interest in computers at the very age of six when he became the first student in his elementary school to turn in an assignment from a word processor. For his graduation, Larry went to East Lansing High School and graduated in 1991. He also holds a Bachelor of Science degree in computer engineering from the University of Michigan and a Master of Science degree in computer science from Stanford University, USA. Going for higher education Larry achieved a Ph.D. degree from Stanford University in computer science.
Now coming the second cofounder of the google, Sergey Mikhaylovich Brinborn on August 21, 1973, at Moscow in the Soviet Union and whose parents were migrants to the USA. For elementary schooling, Sergy was sent to Paint Branch Montessori School in Adelphi, Maryland.
After that, he completed his graduation with a Bachelor of Science degree from the Department of computer science in 1993 with honors in computer science and mathematics at the age of 19 from Maryland University. He also get enrolled in Stanford University for a graduate fellowship from the National Science Foundation.
Also Read: ALL YOU NEED TO KNOW ABOUT ANAND MAHINDRA
DEVELOPMENT OF SEARCH ENGINE AND FOUNDING OF GOOGLE AND SUCCESS OF THE COMPANY
The two innovators met during their studies at Stanford.
The initial founding of the google was done from Page's dormitory room at Stanford to devise a new type of search technology in 1996. Page and Brin originally nicknamed the new search engine "BackRub", because the system checked backlinks to estimate the importance of a site. Both the funders started fundraising and gathered about $1 million from investors, family, and friends and set up a shop in Menlo Park, California, named 'Google'. An interesting fact about the name Google is that it was the misspelled word of a googol (a mathematical term for the number one followed by 100 zeroes) which Larry Page planned to name the search engine. 
The response for the new search engine was outstanding and within two years of founding by 2000 google started processing more than 500,000 queries per day. In 2000 google became a client search engine for the most famous search engine of that time Yahoo. Buy 2004 the popularity of google was so huge that it was searched for more than 250 million times a day. 
 By 2010 it was processing more than 3 billion, yes read it again 3 billion searches per day. To further handle this mammoth data google had data centers in major cities of the world. In October 2006, Google announced that it had acquired the video-sharing site YouTube for $ 1.65 billion in Google stock, and the deal was finalized on November 13, 2006.
On April 13, 2007, Google reached an agreement to acquire DoubleClick for $ 3.1 billion, transferring to Google valuable relationships that DoubleClick had with Web publishers and advertising agencies. Google reorganized itself in August 2015 to become a subsidiary of the holding company Alphabet Inc. Internet search, advertising, apps, and maps, as well as the mobile operating system Android and the video-sharing site YouTube, remained under Google. Today the company founded by Larry and Sergey offers more than 50 internet-related services and on the biggest corporation in monetary terms in the world. 
 In October 2019, Google was ranked first amongst the most visited multi-platform web properties in the United States with close to 259 million U.S. unique visitors and a market share of 63 percent among the leading U.S. search engine providers. Parent company Alphabet's market capitalization in September 2019 was valued at 825 billion U.S. dollars.
ALso Read: BILL GATES AND PAUL ALLEN – THE FOUNDERS OF MICROSOFT
PERSONAL LIFE AND OTHER INTERESTS
Larry Page got married to Lucinda Southworth in 2007 who is a renowned research scientist and also the sister of actress and model Carrie Southworth. The duo has two children.
Talking about other interset of Page other than business than there is a big list of things. He is an immense interest in advanced intelligent systems and how these systems can help in people's upliftment. The page is also an investor in Tesla Motors which with the help of Google.org, Google's philanthropic arm, promotes the adoption and development of plug-in hybrid electric cars and other various alternative energy innovations.
In the same year as Larry in 2007, Sergey also got married to Anne Wojcicki in the Bahamas. Anne is a biotech analyst and entrepreneur. The duo has a son. This marriage did not work for long and they got separated in 2015. Sergey again in2018 married Nicole Shanahan. Sergey also has a deep interest and devotion to the development of alternate renewable sources of energy that may cause less damage to the environment. He has invested in many alternate energy projects worldwide.
Like Larry, Sergey is also an investor in Tesla for their innovative creations. Sergey also invested $ 4.5 million in Space Adventures, the Virginia-based space tourism company. He is also a part of google's effort to create a driverless car.
Also Read: Google- The Search Engine That Knows Everything
AWARDS AND HONOURS
Larry and Sergey have a remarkable contribution to the field of internet and otherwise and for their efforts they have received many awards and honors worldwide.
In 2002, Brin and Page were named in the MIT Technology Review TR100, as one of the top 100 innovators in the world under the age of 35. In 2003 TO DUO received an honorary MBA from IE Business School "for embodying the entrepreneurial spirit and lending momentum to the creation of new businesses.
Larry and Sergey were awarded the EY Entrepreneur of the Year Award in 2003. American Academy of Achievement awarded them with Golden Plate Award in 2004. American Academy of Arts and Sciences honored Larry and Sergey with a fellowship in 2006. In 2008 Page received the Communication Award from Prince Felipe at the Prince of Asturias Awards on behalf of Google. The duo was in the list of Forbes as the fifth most powerful person in the world in 2009. 
Larry Page was the 17th richest man in the world in the Bloomberg Billionaires Index lists in 2014 with a net worth of $ 33 billion. Brin was the 13th-richest person in the world according to Forbes, with an estimated net worth of US$50.5 billion in 2018.