In about the last 5 years, the smartphone market in mid-range phones category has been completely captured by the Chinese giant Xiaomi. The company is known to give some outstanding features in the phone in a very affordable range. Most of the phones of Xioami have been blockbuster in the Indian as well as most of the middle and low-income countries where consumers demand are 5 to 25 thousands phone.
Now Xiaomi has entered into other electronic gadgets market like TV, computer, laptops etc and had achieved a top position in the world in the electronic gadget market. Xiaomi was co-founded by Chinese business tycoon Lei Jun un the year 2010. Lei Jun is a Chinese entrepreneur, businessman, billionaire, investor and philanthropist. In this article, we will give you information about the life of Lei Jun.
Also Read: Know Everything About Indian IT Giant TCS
EARLY LIFE OF LEI JUN
Lei Jun was born on December 16, 1969, in Xiantao city of Hubei province in China. Lei received his early education in his home town of Xiantao. He went to Mianyang Middle School for his school education. For his higher education, Lei took admission at Wuhan University, where he completed all credits within two years and graduated with a degree of BA in computer science in 1991.
CAREER OF LEI JUN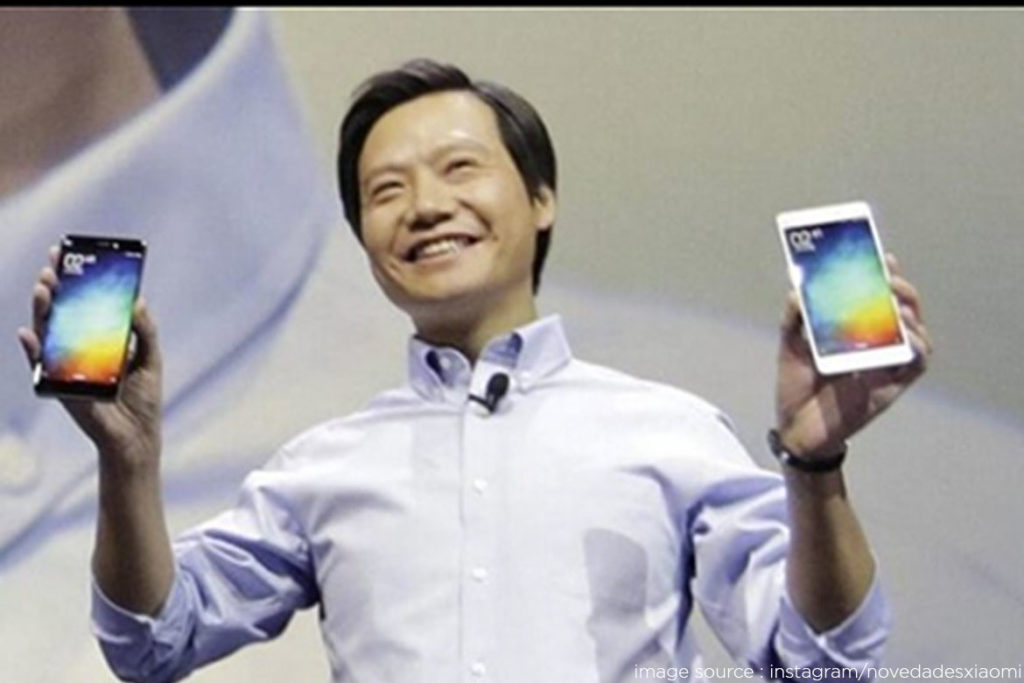 Lei Jun started his carrier in 1992 as an engineer in a Beijing based company named Kingsoft Corp. which designed software. Due to his excellence in his field, Lei was promoted to the post of CEO of Kingsoft Corp, in 1998. He was also appointed president of the company. Under Lei's leadership and guidance, Kingsoft became a profit-making firm with many new ventures like video games and computer security software. Lei leFT Kingsoft in 2007 and resigned from the post of CEO and president due to health issues.
After leaving Kingsoft Lei was mainly focused on angel investing in various Chinese companies like Vancl.com, UCWeb, Shunwei Capital and social platform YY. Lei is the main investor in more than 20 Chinese companies. 
While working for Kingsoft, Lei in the year 2000 founded Joyo.com, which is an online bookstore. After its wide popularity, Joyo.com was purchased by Amazon.com in 2004 for a huge sum of US $ 75 million. In 2008, Lei was appointed as the chairman of Chinese mobile internet services company UC Web.
Also Read: FAQIR CHAND KOHLI – INDIAN BUSINESSMAN AND ENTREPRENEUR
FOUNDING OF XIAOMI
Lei Jun along with huis six partners ( Zhou Guangping, Lin Bin, Liu De , Li Wanqiang, Wong Kong-Kat, Hong Feng ) founded Xiaomi Corporation to manufacture electronic gadgets. Xiaomi started business mainly focussing on smartphones and targeting consumers in middle and low-income countries. By 2014 the company's valuation was more than US $ 46 billion which made it the most valuable tech startup in the world. Under Lei's guidance, Xiaomi became the world's third-largest smartphone manufacturer behind only Samsung Electronics and Apple Inc. in 2014. Today Xiaomi has its presence in almost all the electronic markets in the world. It is one of the leading smartphone manufacturers in the world. Under Lei, Xiaomi has now ventured into various other electronic gadgets market like smart TV, computers, headphones, laptops etc.
Lei Jun due to his remarkable contribution in the electronic market especially smartphones is popularly known as Steve Jobs pf China.
AWARD AND HONOURS TO LEI JUN
Lei Jun due to his remarkable contribution in the electronic market industry was honoured at different platforms.
Wuhan University from where Lie graduated, awarded him an honorary professorship in 1998 and also started a scholarship in his name.
Similarly in 2003 Zhengzhou Institute of Technology also awarded Lei an honorary professorship.
China Central Television (CCTV) ranked him in top 10 business leaders of the year in 2012. 
Fortune declared Lei as 11th most powerful businesspeople in Asia in 2014 and Forbes named him Businessman of the Year 2014.
Also Read: Know Everything About J.R.D. TATA – Indian Industrialist And Entrepreneur