Today Japan is one of the leading countries in the world in electronics manufacturing and behind this success among other factors, there is a big hand of the tech giant sony. Sony today is world one of the largest electronics manufacturing companies. Sony was founded by a Japanese businessman and engineer Masaru Ibuka in the year 1946. Sony corporation is one of the biggest players in consumer electronics and ranks second worldwide in electronics just next to Matsushita Electric Corporation and Ibuka is credited for this huge success of the company. 
Today in this article we will cover some aspects and phases of the sony's co-founder Masaru Ibuka.
THE EARLY LIFE OF MASARU IBUKA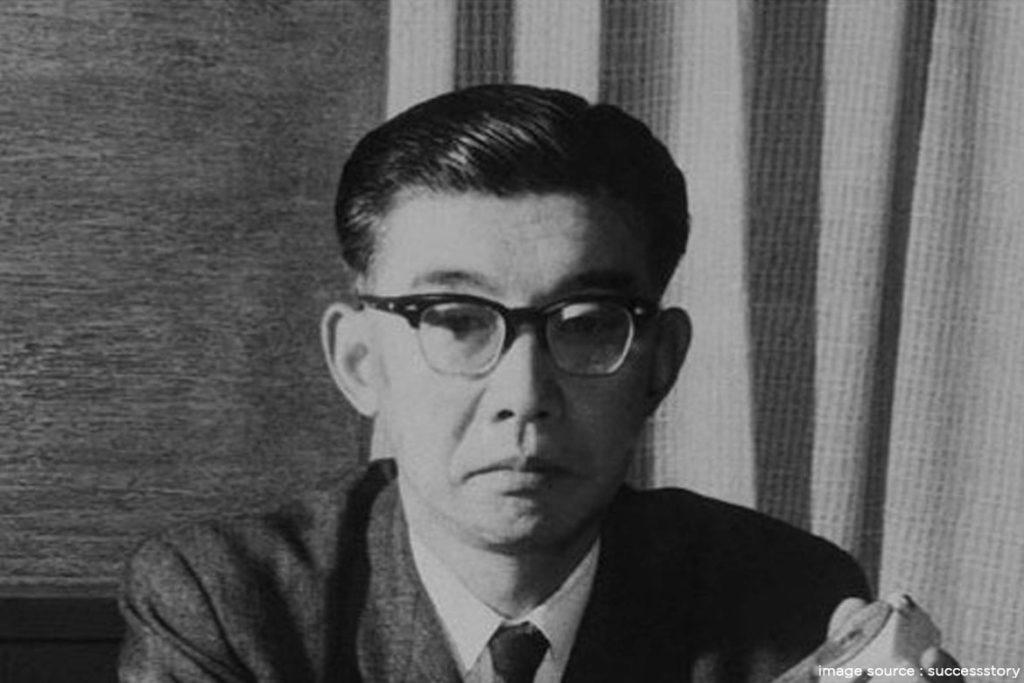 Masaru Ibuka was born in 1908 in Nikko City of Japan. He attended the School of Science and Engineering at Waseda University and because of his bright and innovative mind he earned the nickname "genius inventor". He is 1933 graduated from Waseda University and also won a prize at a Paris exhibit for an invention 'a modulated-light transmission system'. After his graduation, he worked in Photo-Chemical Laboratory which recorded and processed movie film. During the second world war, he served the Imperial Japanese Navy where he was a member of the Imperial Navy Wartime Research Committee. During his naval service, he met Akio Morita with whom he founded the so-called 'sony'.
Also Read: HUAWEI – FROM MOBILE SWITCHES TO A GLOBAL ICT GIANT
MASARU IBUKA'S FOUNDING OF SONY AND LEADING THE COMPANY TO THE HEIGHTS
Ibuka and Morita researcher started a company named the Tokyo Tsushin Kogyo Kabushiki Kaisha (Tokyo Telecommunications Engineering Corporation, or TTK) in 1946 and with a capital of ¥ 190,000 and a total of just eight employees.
Japan's first tape recorder, called the 'Type – G' was manufactured by Tokyo Telecommunications Engineering Corporation and after a huge success of transistor radios and tape recorders, the company was renamed as "SONY" in 1958.
The following year Ibuka announced that he had developed a transistorized television, which was introduced in the year 1960. That same year, after a business dispute with Delmonico International, the company Morita had appointed to handle international sales, Sony established a trade office in New York City and another in Switzerland called the Sony Overseas.
Masaru Ibuka also founded a subsidiary called Sony Chemicals was in 1962 to produce adhesives and plastics to reduce the company's dependence on outside suppliers and to boost up the business to new heights. In 1965 a joint venture with Tektronix was established to produce oscilloscopes in Japan. Also in 1968, Sony Overseas established a trading office in England and entered into a joint venture with CBS Inc. to produce phonograph records.
By 1970 sony had its presence in almost all the important markets of the world. Looking at the market another very popular gadget launched in 1971 was the U – Matic three-quarter-inch videocassette recorder (VCR). Sony developed its first VCR for the consumer market, the Betamax, in 1975.
 Ibuka served as president of Sony from 1950 to 1971 and then served as chairman of Sony from 1971 until he retired in 1976. He led the company for near for nearly 30 years and established sony as a brand that rules the electronics manufacturing industry.  
OTHER ASPECTS OF LIFE – FAMILY, HONOURS AND AWARDS, BOOKS
Masaru Ibuka was a man with scientific temper par excellence and for his contribution to the tech industry he has been decorated with many awards and honors not only in Japan but worldwide.
Ibuka was awarded the Medal of Honor with Blue Ribbon in 1960, and he was decorated with the Grand Cordon of the Order of the Sacred Treasure in 1978. Ibuka was decorated with the Grand Cordon of the Order of the Rising Sun in 1986. He was further decorated as a Commander First Class of the Royal Order of the Polar Star of Sweden in the same year, Ibuka was named a Person of Cultural Merit in 1989 and decorated with the Order of Culture in 1992. 
Ibuka received Honorary Doctorates from Sophia University, Tokyo in 1976, from Waseda University, Tokyo in 1979, and from Brown University, United States, in 1994. The IEEE awarded him the IEEE Founders Medal in 1972 and named the IEEE Masaru Ibuka Consumer Electronics Award after him in 1987.
Ibuka served as the Chairman of the National Board of Governors of the Boy Scouts of Nippon. In 1991 the World Organization of the Scout Movement awarded him with the Bronze Wolf. In 1989 he also received the highest distinction of the Scout Association of Japan, the Golden Pheasant Award.
Masaru Ibuka married Sekiko Maedain in 1936. The couple parented two daughters and a son. Ibuka has also authored 'Kindergarten is Too Late' in 1971. Ibuka died of a heart attack on December 19, 1997.
Also Read: SONY – ALL YOU NEED TO ABOUT THE JAPANESE TECH GIANT