Good news! Microsoft has officially released Windows 11 in India. Laptop and desktop users can download it. There are many new exciting features in Windows 11.On this occasion, the company has also launched Office 2021.  Windows 11 can now be given pre-installed on new computers too.
What's new?
This new version of Windows gets a new user interface in which the Start menu will be found in the middle.
The notification sound along with the font has been upgraded.
There is an option to connect with people on voice or video calls.
Windows 11 also improves multitasking with Snap Layout and Groups. It also supports several accessibility features like Narrator, Magnifier, Closed Caption and Windows Speech Recognition.
As for the new form factor, Windows 11 comes with bigger touch targets and includes haptic feedback support for stylus pens, including the Surface Slim Pen 2.
There are also dedicated features for PC gamers. These include DirectX 12, the option to turn Auto HDR on and off, and Direct Storage which helps reduce load times, and NVMe supports even better graphics using SSD storage and DirectX 12 GPU.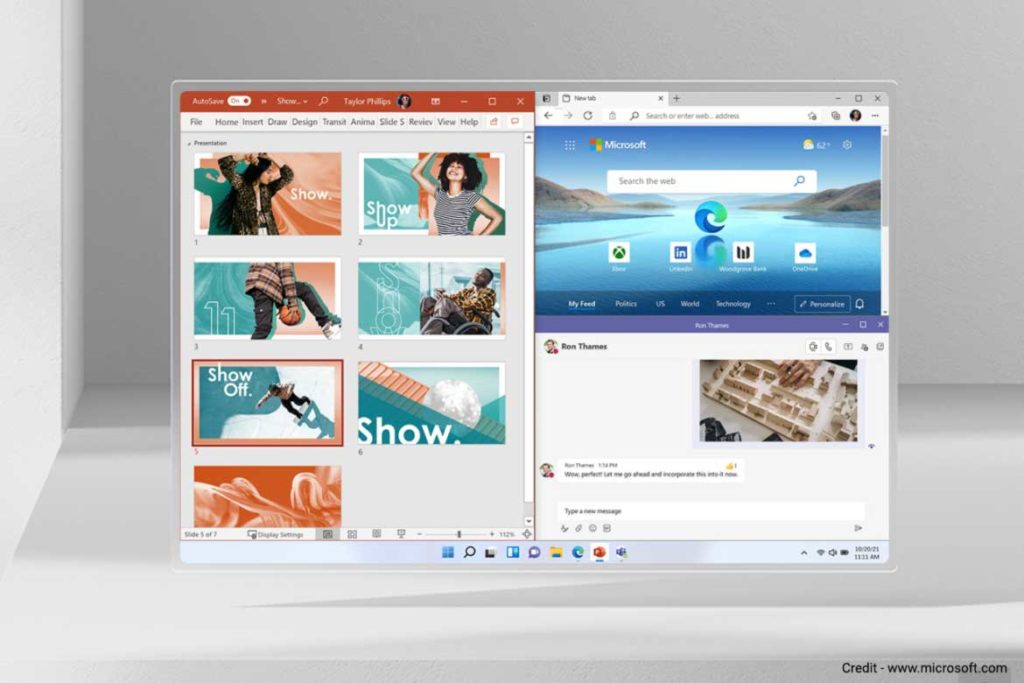 Also read: Big Techs reaction over US protests; Microsoft bans police over using it's facial recognition
Minimum requirements for Windows 11 updated
To update to Windows 11, a processor with two or more cores should have a 1GHz clock speed.
The PC must have at least 4GB of RAM and 64GB of storage.
If your computer has original Windows 10, then only you will get the option to upgrade to Windows 11.
For this, you must have fast internet connectivity.
It would be better if you back up your computer before upgrading. Sometimes system files go missing during upgrades. So to avoid this, keep a backup and then upgrade Windows 11 on your computer.
How to upgrade to Windows 11?
To upgrade, you must first check whether your laptop or computer will support the new update.
For this, you have to download Microsoft's official PC Health Check app.
Now go to Settings by pressing Windows Key + I together.
Then click on Update & Security.
 Now check for Windows 11 Updates on the left side.
Then click on the Check for Updates button.
If your PC is supporting an update then you will get a message upgrade to Windows 11 is ready.
Now click on Download and Install. Doing so will start the downloading.
In this way, you will be able to download it easily.
Android Apps support in future
Microsoft has pre-installed the Xbox app for users to browse, download and play over 100 PC games. Microsoft has enabled those with the ability to migrate their teams to the new Windows version via the cloud using Windows 365 or Azure Virtual Desktop.  Soon Android apps will also run on Windows 11.