COVID-19 has made 2020 the worst year ever in known modern history. Everything has stopped whether it is traveling, by all means, regular mode of working, lots of businesses, and anything we can think of is on halt.
COVID infections are a big scarce till now and are going to last for many more months. But, with Microsoft's new Flight Simulator Game which is a re-launch of its old simulator game, one can feel and experience the real-world flying and fulfill the urge to go flying which is not easily possible with COVID-19 around. This game gives a feel of real-life air traveling.
Microsoft's Flight Simulator has been already named the best scoring PC game this year and next year in 2021, you can also experience the Xbox version of the game.
Also Read: Microsoft's Windows 10 Is Now Running on 1 Billion Active Devices
In this article, you will get a glimpse of some of its features and what it is in reality.
Who developed Microsoft' Flight Simulator
This game is developed by Asobo Studio aiming to a very niche audience and it has already created a fanbasesince its launch.
Also Read: Samsung Galaxy J2 2020 Launched With Bigger Display
Price of Microsoft' Flight Simulator
The game is available for free if you have an Xbox game pass that means you need a paid subscription of Xbox game pass to play it in windows 10 enables PCs. The good news is the Xbox game pass is at a very dirt-cheap rate for 1st month which is INR 50 only and if you like it and want to continue then you need to pay INR 350 from the next month onward. For users who want a downloaded version, this game comes with a price of USD 53 for the standard version but if you want deluxe and premium version, then you will have to shell out USD 80 and USD 107 respectively.
Also Read: The top 47 best mobile games currently in soft launch for iPhone, iPad or Android
Features of Microsoft' Flight Simulator
With this game, you can experience the real world as there is so much work that has been done to recreate like an actual flight. Like the in-game sound which is very close to reality, the cockpit design which is a replica of an actual flight.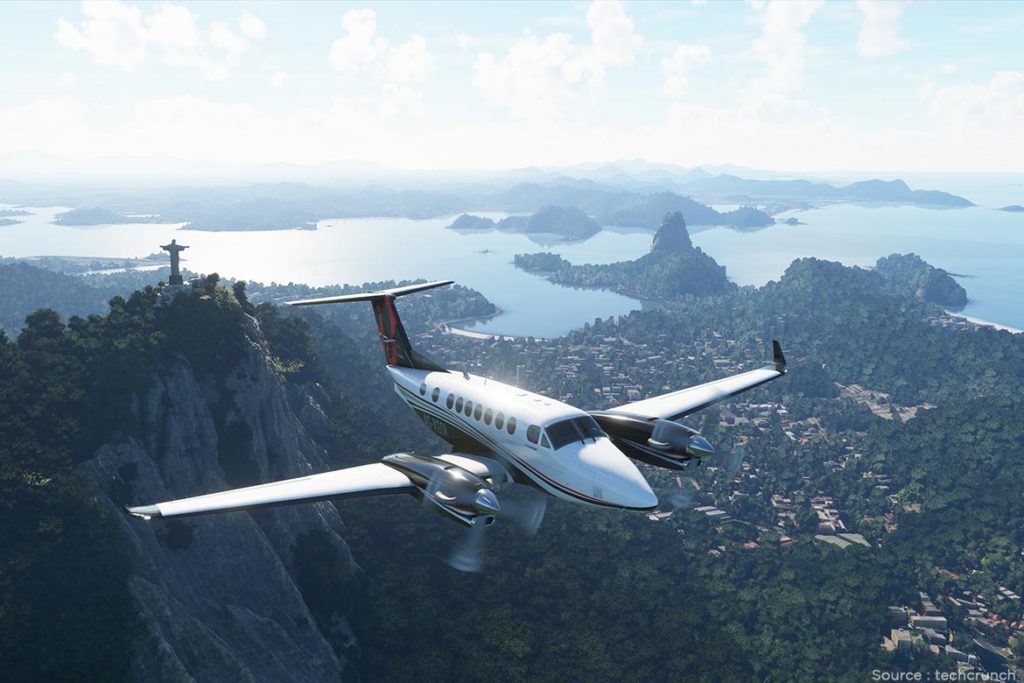 The graphic is stunning, weather model, airports, satellite images which is very near to the reality like you can see Taj Mahal, Pyramids of Giza, and many others. Bing Maps data plays a vital role in recreating these structures. Even you can see a variety of aircraft, from Boing 787-10 Dreamliner to Beechcraft King Air 350i.
These features make this game more interesting. To make everything real, Microsoft has collaborated with FlightAware so that you can see real-life flights in this game.
Also Read: Why PUBG Is The Most Popular Game In India?
Apart from these features, Microsoft Flight Simulator offers 7 training courses which include Take-off and level Flight, Altitude, and Instruments. The average flight duration of these training courses is 11 minutes, according to Microsoft.
Also Read: Xbox Series X Will Not Have an Optical Audio Port, Microsoft Confirms