The PS5 which is the abbreviation for Play Station 5 has two editions, which are the digital edition and the standard edition. Its developer is Sony Interactive Entertainment, with its manufacturer being Sony Corporation, its product family is Play Station and it's a Home video game console.
According to Sony, the PS5 was released in Australia, Japan, New Zealand, North America, Singapore, South Korea on the 12th of November, 2020, and it was released in the rest part of the world on the 19th of November, 2020. The PS5 is a media with UHD Blu-ray, DVD, digital distribution, a Central Processing Unit of Custom 8-Core, AMD Zen 2, variable frequency, up to 3.5 GHz.
It has a memory of 16GB GDDR6 SDRAM and storage of Custom 25 GB SSD. Its removable storage is NVMe M.2SSD, or external USB-based HDD and An internal (user upgradeable) storage disc. It's a video output format and HDMI: 720p, 1080i, 1080p, 4K UHD, 8k, UHD.
Also Read: What Are Some Good Console Games?
Its graphics is custom AMD RDNA 2, 36 CUs at a variable frequency up to 2.23 Ghz with a custom tempest engine 3D audio. Its controller input is a dual sense, DualShock 4, PlayStation Move, Wi-Fi IEEE 802.11ax, Bluetooth 5.1, gigabit Ethernet. It some online service which is the PlayStation Network and the PlayStation Now.
If gaming consoles had weight classes, the PS5 would be in the heavyweight division, because of its heavyweight. It was measured around 38.8 x 8 x 26cm (H x W x D), though the curved surfaces made it difficult for those that measured it to get the exact measurement. And it weighs 4.5kg, giving it a noticeable heft when you pick it up.
Due to the measurement and its weight being 4.5kg, we can say that Play Station 5 is the largest console Sony has ever made. And some thinks that it's too big a device to sit under the television.
One of the things that attract people to the PS5 and that made people love it is the system's lighting effect which creates a soothing hue when the console is in operation or rest mode. Unlike the PS4 that turns it light to orange when in rest mode, the PS5, when it's turned on, it changes from blue to white.
Though it's bewildering about Sony's choice to put glossy plastic down the center spine of the console, though it's not sure but it's possible for the plastic to become scratched over time unless proper care is taken when plugging in devices to it, particularly as that's where the front USB ports are located.
Due to its curves and tall stature, it's not just a case of placing the console down and playing once you pull it out of the box, you will need to wrap your head around the PS5's stand first. The console cannot be placed horizontally without the stand, and you risk impeding airflow if you don't use it when the PS5 is standing vertically.
The stand when it's functioning, it feels slightly cheap in the hand and has a small compartment to hold a lone screw, and this screw must not be lost because its needed when placing the console vertically, even though at first glance, it wouldn't look like the set up will actually work when laying the console flat.
In terms of ports as in the USB ports, the front of the PS5 has a USB-A and USB-C port, while in the back, we have USB-A ports as HDMI 2.1, an Ethernet port and a power port. There are no restrictive ports on the console, which is always a bonus if you need the odd cable.
Ignoring the fact that the play station 5 (PS5) is a very costly gadget to acquire, it comes with some characteristics that make it better than the Play Station 4 (PS4) and also to further the legacy of the Play Station.
Even though the play station became a success and was able to further its legacy after a bad launch, while some consoles have written the final word on their legacies so early in their life cycles, because they could not further their legacy.
 A console's launch not only sets the pace for the rest of its run, but it tells you whether or not it's worth actually investing in an expensive new platform and the play station has done just that. 
Is the next-generation console a worthy addition to the PlayStation family or a misguided attempt? You will find out from this article.
Also Read: 9 Best Laptops available under 50,000 to make your work from home more interesting
The DualSense controller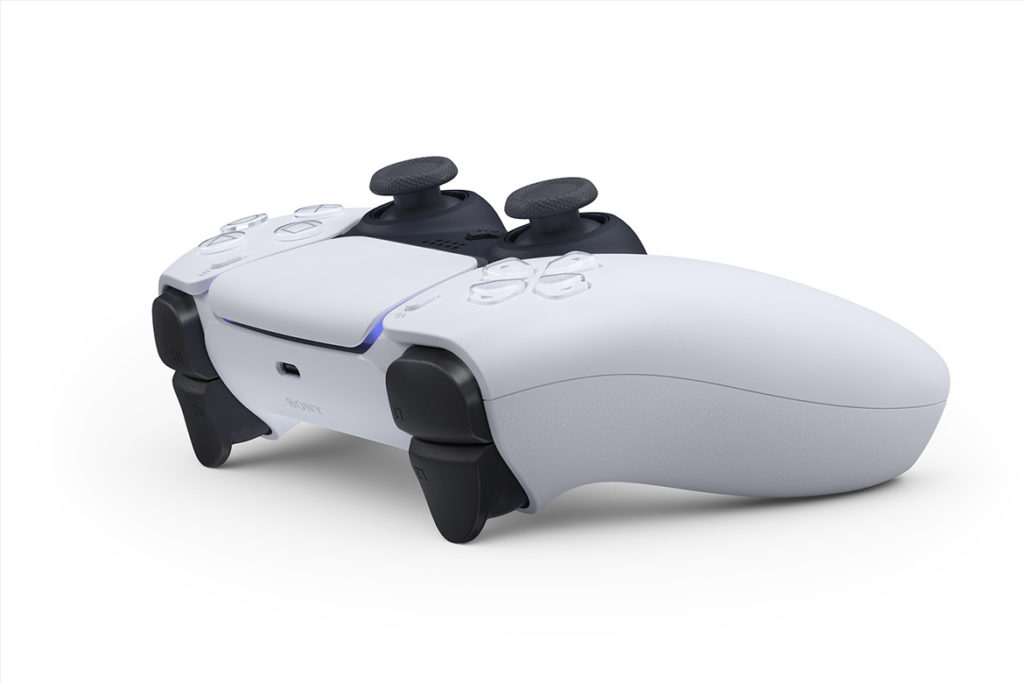 As stated earlier, the Dual Sense is one of the controllers of the Play Station 5 with its accomplice being the Dual Shock controller.The DualSense wireless controller for the PlayStation 5 was revealed on April 7, 2020. It is based on the prior DualShock controller but with modifications influenced by discussions with game designers and players.
According to the haptic technologies, the DualSense controller has adaptive triggers with haptic (from the haptic technologies) feedback through voice coil actuators that can change the resistance to the player as necessary, supporting experiences such as virtually drawing an arrow from a bow. The DualSense maintains the same buttons as the DualShock 4, though the "Share" button was renamed to "Create" with additional means for players to create and share content.
A new built-in microphone array was added so players can speak to others using only the controller, and the included controller speaker has been improved. It has two-tone coloring, primarily white with black facing, with the black piece being easily detachable. The light bar has been moved to the sides of the touchpad. It has USB-C connectivity, a higher-rated battery, and an audio jack.
The Play Station 5 Performance
Capable of 4K/120fps gameplay as well as support for 8K/60
Faster loading times thanks to new SSD
Tempest 3D audio tech is like Atmos-lite
System runs cool and quiet nearly all the time
The following are some of the games in the Play Station5 and their load times compared to the Play Station 4
| | | |
| --- | --- | --- |
| Game | PS5 | PS4 |
| Spider-Man: Miles Morales | 17 seconds | 1 minute, 27 seconds |
| No Man's sky | 1 minute, 34 seconds | 2 minutes, 52 seconds |
| Final Fantasy VII Remake | 35 seconds | 1 minute, 29 seconds |
| Genshin Impact | 59 seconds | 2 minutes, 57 seconds |
| Ghost of Tsushima | 1 minute, 4 seconds | 1 minute, 10 seconds |
| Days Gone | 1 minute,18 seconds | 2 minutes, 54 seconds |
| Death Stranding | 54 seconds | 1 minute, 50 seconds |
The Reception of the Play Station 5 According to Wikipedia
The PlayStation 5 was generally well-received at launch, with many praising its DualSense controller's improved haptic feedback and adaptive triggers. Astro's Playroom, which comes pre-installed on every PS5 and is designed to demonstrate the controller's features, also attracted praise with Laptop Mag calling it "deceptively cute".
The exclusive games line-up, including titles like Spider-Man: Miles Morales and Demon's Souls were also heavily praised although some reviewers, such as TechRadar, felt the launch line-up should have had more content. The console's user interface was generally praised for being fast and easy to navigate.
Many reviewers found the console's black and white design polarizing, with CNET opining that it is "clearly meant to be a sculptural conversation piece". The size of the console was also a main point of criticism, with Tom's Guide calling it "inelegant", while other reviewers noted that its large size can make it difficult to integrate into a home entertainment center.  Many, however, acknowledged the reason for its large size is to keep it cool and quiet, with many reviewers noting that it accomplishes this. The relatively small size of the built-in SSD also attracted criticism, with only 667 GB being available for use out of the box.
More technical reviews, such as those by Digital Foundry, noted that features such as variable refresh rate and the advertised 8K video output mode were not present at the launch. The console's inability to output a native 1440p video signal was also criticized, meanwhile features such as hardware-accelerated ray-tracing, the speed of the SSD, and its ability to output 120Hz were lauded.
Also Read: Best Portable Projectors For Watching TV And Movies Any Time
The Sales
Both models (The standard and the digital editions) of the PlayStation 5 were in limited supply after launch. Some people took advantage of the shortage, attempting to sell the console for thousands of dollars shortly after launch.
During the system's first week of release in Japan, 103,901 standard PlayStation 5 consoles were sold, while 14,181 Digital Editions were sold in the same period. A combined total of 118,082 PS5s were sold in Japan during its launch week making it the best-selling console in the country for that week.
Here are the first-party games available as part of the collection:
Bloodborne
Days Gone
Detroit: Become Human
God of War
Infamous Second Son
Ratchet and Clank
The Last Guardian
The Last of Us Remastered
Until Dawn
Uncharted 4: A Thief's End
And here are the third-party games:
Batman: Arkham Knight
Battlefield 1
Call of Duty: Black Ops III – Zombies Chronicles Edition
Crash Bandicoot N. Sane Trilogy
Fallout 4
Final Fantasy XV Royal Edition
Monster Hunter: World
Mortal Kombat X
Persona 5
Resident Evil 7: Biohazard
The PS5 has a brand-new user interface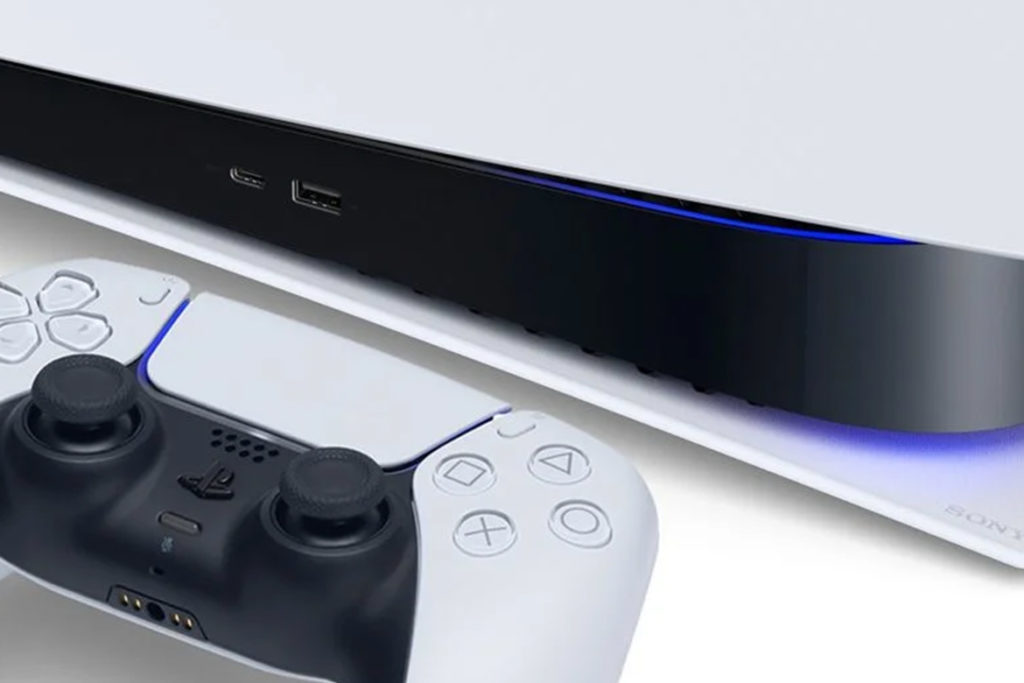 The PS5 has a brand-new user interface with a number of new features that make it better than the PS4. Apps are divided into two sections which are the games and the media, and if you're familiar with the PS4's interface, then the row of app icons in the games menu will look very familiar to you. But when you actually select a game, there's now a lot more information to look at which are not part of the PS4.
You can just hit the play button to dive into your game or look at the trophies you've collected or even twitch streams of that game. But you can also select from "activities," which let you jump right into a specific mission or mode of a game, and games even offer in-game tutorials to help you through a certain objective even though that tutorial feature is only available to PlayStation Plus subscribers.
And in-game, whenever you press the PlayStation button on the DualSense, you can access the "Control Center" menu, which gives you access to things like notifications, settings, and parties.