WhatsApp is one of the most used and popular messaging apps that allow users to send and receive messages instantly. Now, it has come up with a payment feature that lets you send money directly from the chat window.
Basically, you can either send or receive money to the other WhatsApp users whom you have added in your contact list. It is completely safe to use because National Payments Corporations of India has developed this.
Also Read: WhatsApp Payment: What Is And How To Use It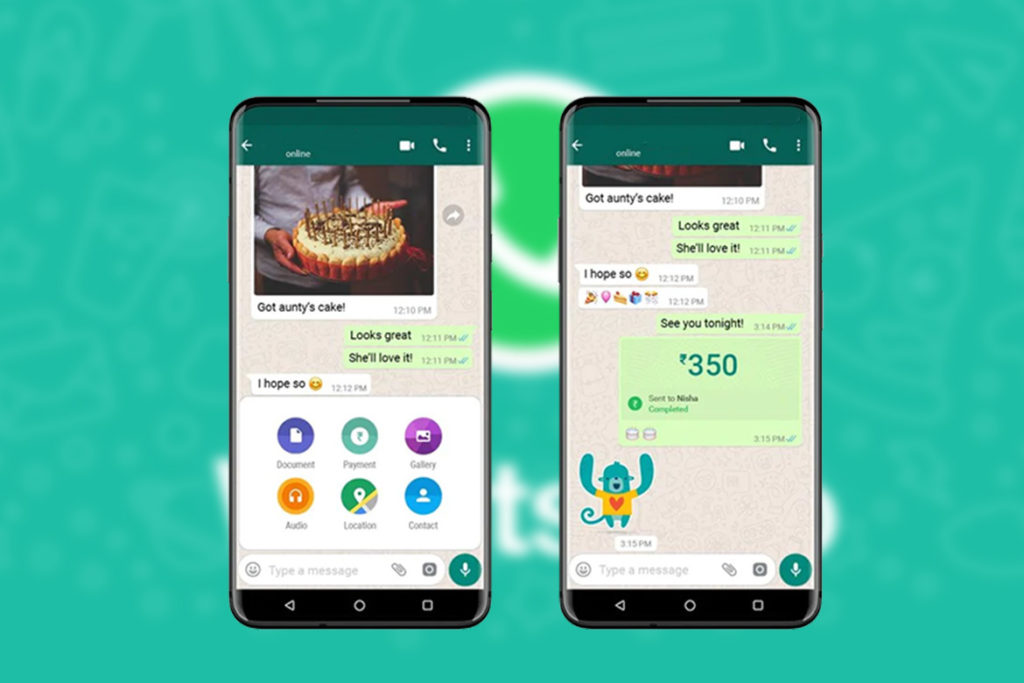 WhatsApp Pay was launched in February 2018 and it worked successfully then it was made available for all the users. But on 7th February 2020, it finally got approval from NPCL for making digital payments.
To use WhatsApp payment feature, a user has to initiate the payment to a contact and then after receiving the request UPI account needs to be set up.
The best part is that when you are chatting then from the same screen you can directly send the money to the user by tapping the share file icon and selecting a payment option, The payment section can be seen in the shortcut menu.
If you want then you can even check the transaction history and other account details. The whole payment system works with a unified payments interface method. It means that you can do the transfer without providing the bank account numbers and IFSC codes of the recipients.
Also Read: 7 Apps Which Makes The Iphones Best
You can only send the money to those users who are already added in your contact list. Moreover, you can also directly send the money by using the UPI ID. In case you want to send money to people who are not WhatsApp users then you can directly scan the QR code and send money.
The process of registering for WhatsApp pay is very simple and you can follow the below steps
First of all, you need to have the latest WhatsApp installed on your smartphone that you can update from Google Play Store and Apple App Store.
Step 1: Open WhatsApp and click on the three dots that is available in the right corner.
Step 2: Here you will see the payments options then use the "Add payment method".
Step 3: After adding the payment method you need to select the bank.
Step 4: Now WhatsApp will verify the phone number and show you the bank account.
Step 5: Now click on the bank account number and click on "Done".
Step 6: This is the last step where you can see your UPI ID along with the payment history and the linked bank accounts.
With WhatsApp you can send Rs 5000 in a single transaction.