From bulky metal bodies to aesthetically beautiful plastic bodies, Air coolers have advanced significantly in looks as well as features over time. They're no longer only the boxy-looking low-cost alternative to air conditioners that helps save money on energy bills. Modern coolers come with a variety of useful and intelligent functions. Many of these address some of the most common concerns or issues with coolers. Buyers may have to pay a little more for these coolers, however. These additional features come in very handy in day-to-day use. Here are the 8 smart features that you should look for while choosing an Air cooler.
 Humidity control:
In humid situations, air coolers are usually considered inefficient. They are even supposed to make the environment more humid. Some current coolers have a 'Humidity Control' feature that controls the water flow on cooling pads to better manage humidity levels depending on the climate.
Wireless access:
Air coolers, like other home appliances, now have smart capabilities. Wi-Fi connectivity is now available in coolers, allowing customers to control their operations from their smartphones. Coolers have smart features such as turning them on or off, enabling swing mode, and more.
Auto tank fill: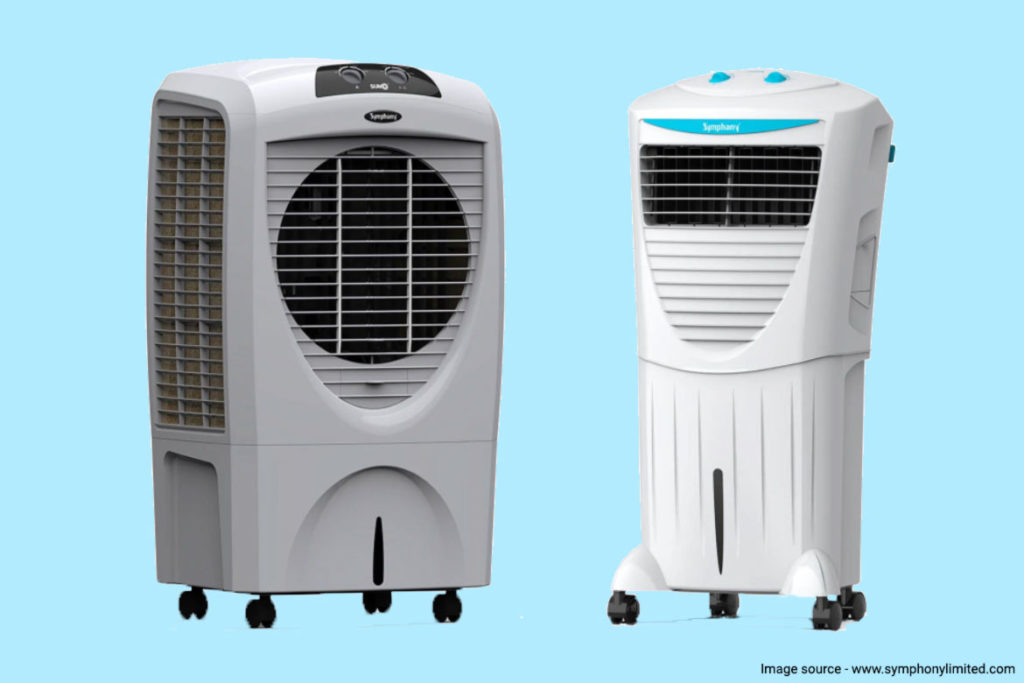 Also read: 5 best Smart Kitchen appliances
Another key function of air coolers is autofill. This eliminates the tension of the water tank running dry in the middle of the night. This also makes you free from the cumbersome task of regularly filling water in the tank manually. However, users must connect the cooler to a water source to do so.
Drain automatically:
Draining old, unclean water from air coolers has always been a difficult task. This is exactly what the Auto Drain function does. It allows you to drain the water from the cooler automatically.
Voice commands:
Modern coolers now integrate voice commands from Amazon Alexa and Google Assistant, allowing customers to manage them with their voice.
Filter for particulate matter:
With built-in PM 2.5 filters, some coolers also serve as air purifiers. This keeps the environment clean and dust-free.
Overload safety:
Motor overload protection is a safety feature that avoids harm to the air cooler motor. This function is intended to aid in the event of a rapid surge in electrical currents. In the same way, it protects the pump motor if the water runs out.
Touch panel:
Touch buttons are another significant change in air coolers. This is typically seen in coolers with remote control. This makes your cooler more attractive and functional.
​