A good Bluetooth headphones are always a better option as compared to the wired headphone as you can easily carry it anywhere without any hassle and also look stylish when you use them. The best part of a Bluetooth headphone is that connects with multiple compatible devices and gives you a leverage to move which is not possible in the case of a wired headphone like if you connect a wired headphone with a smart TV then you will have sit very close to it but, when you use a Bluetooth headphone you get a good range to sit and even roam around without disconnecting. Similarly, if you are traveling then you do not have a struggle with the wire.
Here we have shortlisted the top 5 best Bluetooth headphones that are best in their price range and easily affordable. Moreover, if you already own a Bluetooth headphone then also you can upgrade them with any of these list headphones because these are equipped with the latest noise cancellation and best in class sound output which you would never want to miss.
This model by the Sennheiser Company is one of the best Bluetooth headphones with a stunning design and brilliant sound output. It is over the ear type lightweight headphone with features that are not easily found in other Bluetooth headphones in the market.
Its unmatched feature list includes a powerful Li-Poly battery backup that easily lets you play music for up to 17 hours, Bluetooth connectivity with a range of up to 10 meters or 3 feet, a USB type-C connectivity for fast charging and NFC connectivity, an automatic on/off with pause smart feature provides seamless music play.
The active noise cancellation and clear hearing intelligently adapt itself to the surrounding noise. To provide maximum comfort to the ears the company has made a comfortable headband and covered the ear cups with genuine leather to let you use it for long hours without any strain on ears. It has three buttons available on one ear cup to provide an easy interface for 
The smart headphone also has integrated Alexa service which lets you search for anything with a simple voice command.
It also has 3 different modes of noise cancellation and comes with a smart control app to manage sound by using an inbuilt equalizer which maps your sound taste.
It produces perfect sound by using a frequency range of 6hz – 22khz, each frequency is separated by this headphone to provide super bass effect, mid-range, and treble the best quality.
It weighs only 304 grams and measures and if you wish to buy Sennheiser Momentum 3 then it is available for Rs34990 on Amazon with a two-year warranty. You also get a Carry case, USB-C charging cable, USB-C to A adapter, and Analog cable.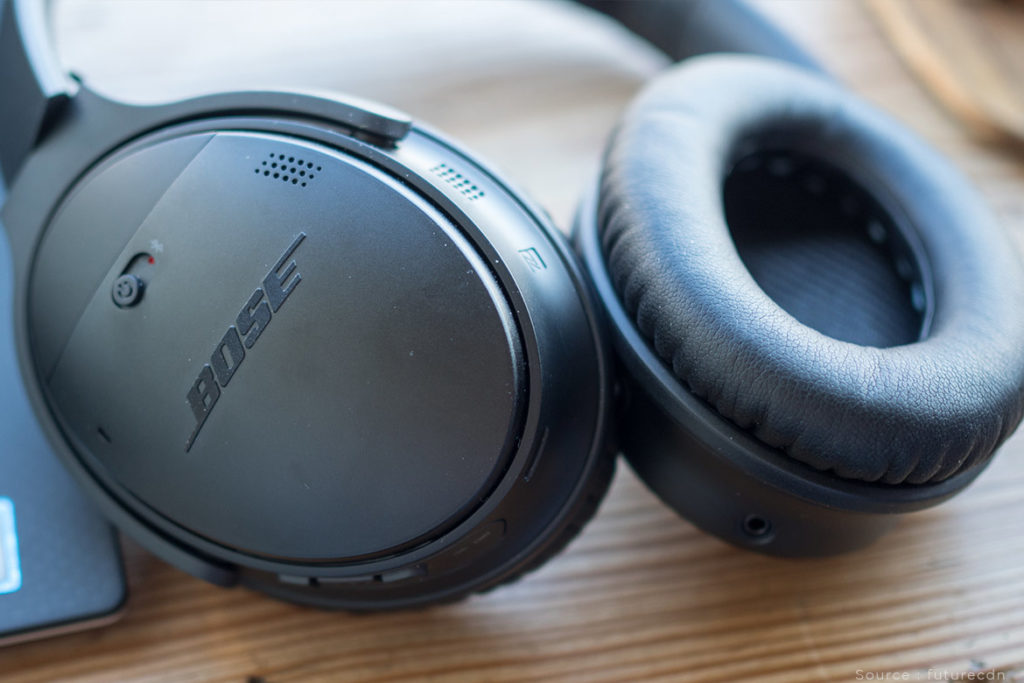 Bose is a renowned brand that is popular for providing exceptional sound quality in its products and with Bose QuietComfort 35 II Bluetooth headphones you would feel that nothing could be better than this offering in its price range.
This is an astonishing Bluetooth headphone with a good microphone that can be used to receive and make calls flawlessly and not just this it is also integrated with Google Assistant and Alexa which is an additional feature which hardly any other Bluetooth headphone provides in the market. It has three settings to adjust the noise cancellation level which means if you are outside on the road then simply hit the button and enjoy the music without any external noise.
This over the ear headphone provides a unique comfort level even if you listen to music on these headphones for long hours. It is made possible by the use of plush synthetic protein leather ear cup cushions and adjustable headband which does not put a strain on yours. 
Additionally, its headband and body are made impact-resistant material with glass-filled nylon and corrosion-resistant stainless steel that provides it durability.
With this Bluetooth headphone, you can listen to music for hours or talk without any interruptions because it is equipped with a powerful rechargeable battery which lasts for up to 20 hours and in case you forgot to charge it then you can quickly charge it for 15 minutes and use it for up to 2.5 hours.
The sound produced by these headphones is exceptionally clear and does not get distorted even if you are fond of listening to high sound volume. Thanks to its advanced driver feature volume- optimized equalizer which takes its performance to the next level. With a dual microphone, you get clearer call quality even if you are talking outside on the roadside.
Once connected with a smartphone you can also use the Bose connect app to get access to all the products which Bose offers and listen to the music available on the app.
It is very light and you might feel that you are not using any headphone because it weighs only 234 grams and measures 18 cm H x 17 cm W x 8.1 cm D. It comes with and 1.2 m audio cable, a USB charging cable of 30.5 cm and carrying case and if you wish to buy Bose QuietComfort 35 II then it is available for Rs 24959 on Bose India.
Also Read: 5 Devices to Make Your Home a Smart Home
Skullcandy Crusher ANC Headphones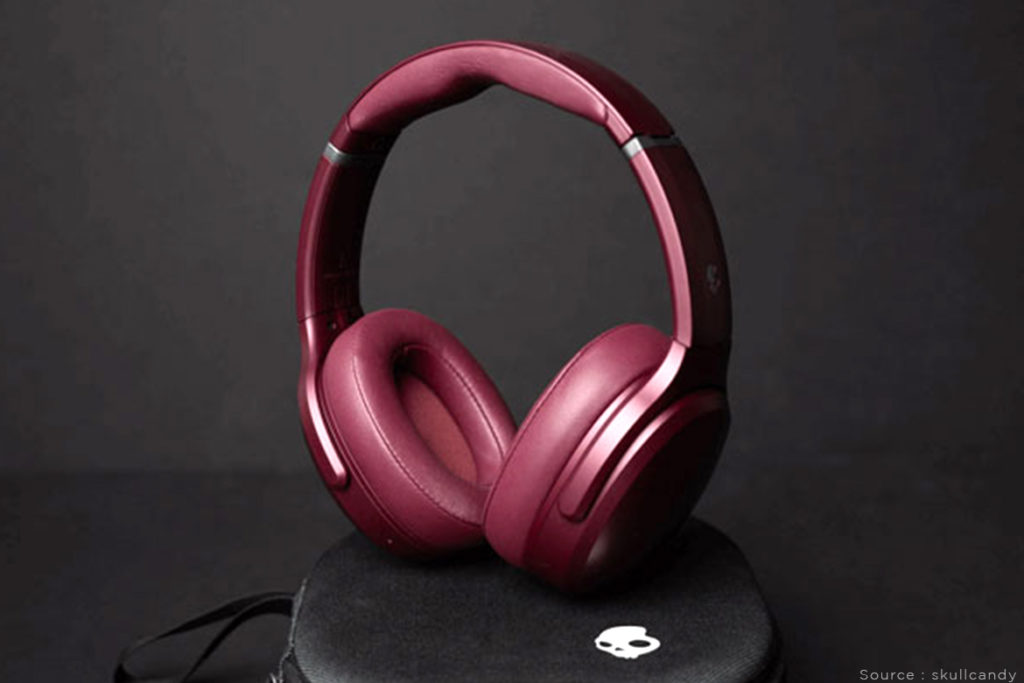 Skullcandy is another brand that is known for its best in class products. The Skullcandy Crusher ANC is a stylish Bluetooth over the ear headphone with immersive sound quality and super bass. It has beautifully integrated three sound technologies to provide outstanding sound quality.
In this headphone, the user gets adjustable sensory bass, active noise cancellation, and personalized sound. It is an appropriate headphone for those who like high bass music because in this headphone the company has used patented drivers which gives a unique feel. With a powerful battery backup, you need to worry about getting it charged after a few hours as it comes with a rapid charge and one can use it continuously for up to 24 hours. It also has adjustable sensory bass with an inbuilt tile tracker.
Its dynamic 40 mm drivers produce sound at the frequency of 20Hz – 20KHz with a sensitivity of 105 dB @ 1 kHz and 32 ohms impedance. The Bluetooth 5 connectivity provides a range of up to 33 feet or 10 meters.
The active noise cancellation feature successfully blocks the noise and provides only pure music to the ears. Once connected with a smartphone you can be listening to your personalized music by using the Skullcandy app and creating a profile that is eventually stored in the headphones. It analyzes your music listening pattern and is intelligent enough to optimize the sound according to your taste, so you hear music in layers that you never experienced before. The inbuilt tile feature lets you track it easily because the location of the headphone can be checked in the tile app on the smartphone.
The cool and sturdy design with a strong plastic body makes it comfortable to wear for long hours. Its adjustable headband and cushioned ear cups let you feel the music without any discomfort. Another positive of this magnificent headphone is that it is very light as it weighs only 308 grams and measures 27 x 21.5 x 7.6 cm. It comes with an audio cable, USB type -C charging cable and a carry case with a warranty of 2 years for Rs 19999.
Jabra Elite 85h Headphones
It is one of the bestselling Bluetooth headphones with active noise cancellation support and acoustic over the ear design which gives it a premium look. Comfortable to wear and high definition sound output with 40 mm drivers keep it ahead of many other brands that consistently chase Jabra headphones.
This lightweight headphone has Bluetooth connectivity which allows the user to easily connect it with compatible devices including PC, a smartphone which could Android or iPhone, tablets, smart TVs, etc. with a range of up to 33 feet or 10 meters.
It will not be wrong to call it a stylish advanced Bluetooth headphone as it consists of smart active noise cancellation technology which automatically detects the outside noise and perfectly blocks that. To take voice call clarity to another level it is loaded with 8 microphones, out of which 4 microphones dedicatedly block the unwanted environment noise which is simply a great feature. 
When we talk about sound clarity then It provides exceptional sound clarity by allowing you to use different music settings for a personalized audio experience with purpose-built speakers.
Its powerful battery works easily for up to 3 hours with a single charge with active noise cancellation switched on. Additionally, it comes with a fast-charging option so, if you even if your battery is drained out or you forgot to charge then you can charge it for 15 minutes and it would work flawlessly for the next 5 hours without any hassle. With ANC switched off it can work for up to 41 hours and up to one year with auto power-off after 72 hours. It takes only 2.5 hours to get fully charged up.
Its special sleep mode also saves power and lets you efficiently use it if you are traveling somewhere.
With its advanced call technology, it uses 6 headphones and 8 microphones to provide crystal clear high definition sound which aids exceptional voice clarity while receiving and making calls.
It is also equipped with voice assistance with which you can easily use Amazon Alexa, Siri, and Google Assistant to search anything over the internet and manage other connected smart devices.
Also Read: The Best Home Theatre for Your Home 2020
Audio-Technica ATH-M50xBT Headphones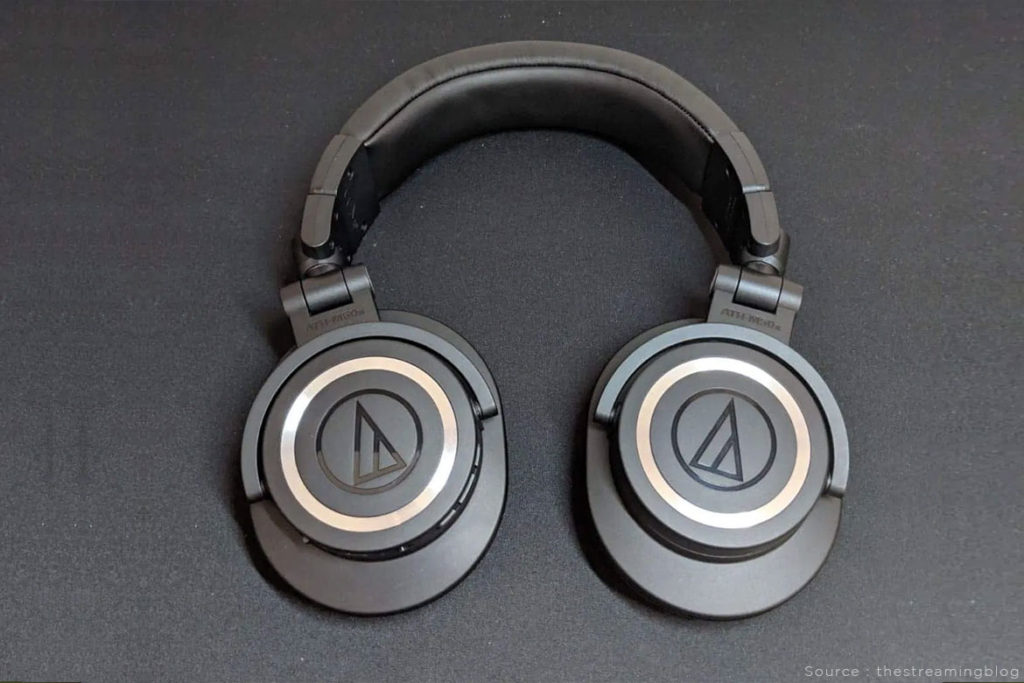 It is an over the ear type Bluetooth headphone with stunning design and great looks. Its touch controls are an added advantage that smoothly lets you receive/make calls or simply listen to high definition music. It is designed in such a way that it gives you comfortable experience for long hours without any strain problem.
It's dynamic 45 mm aperture driver produces exceptional sound on the frequency of 15 – 28,000 Hz with a sensitivity of 99Db @ 1KHz and impedance of 38 ohms.
Its powerful and long-lasting battery provides uninterrupted music listening for up to 40 hours and loaded with Bluetooth connectivity range of up to 10 meters or 30 feet. Its control buttons available on the ear cup gives you total control to pause, stop, receive or make calls.
It takes upto7 hours to fully charge up the Lithium-Polymer battery. It can easily play music files of aptX and AAC codecs and when we talk about the comfort level then its ear cups perfectly fit on ears that provide excellent sound isolation even in the lousiest environment. The cushioned ear cups and headband are made of durable material.
The rare earth magnet further enhances the sound output. Another positive is the lightweight nature of this superb Bluetooth headphone. It weighs only 308 grams and measures 22 x 11 x 25 cm. 
It comes with a USB Charging Cable, Detachable Cable with 3.5 mm Gold-Plated Stereo Mini-Plug and Protective Pouch to carry it anywhere with ease.
You can buy this sturdy headphone for Rs 10699 on Amazon with a year warranty.
Another positive of this magnificent headphone is that it is water and dust resistant which allows you to use it anywhere in any condition. Thanks to the nano coating done on its internal components. There is one more good thing about it is that it automatically pauses the audio by detecting that you have been removed from the year.
The Jabra Sound+ app lets you personalize the way you use this headphone with a customized music profile and sound settings that save information and perform optimally.
It perfectly supports SBC, AAC audio format and with its Bluetooth 5.0, HSP v1.2 , HFP v1.7, A2DP v1.3, AVRCP v1.6, PBAP v1.1, SPP v1.2 connection you can pair up to 8 devices and 2 devices can be connected simultaneously.
It weighs only 296 grams and measures 195 x 82 x 225 mm. So, if you are impressed with Jabra Elite 85h then you can buy it For Rs 24999 with 2 year warranty, USB type –C cable of 30 cm, audio cable of 120cm, carry case.