There are thousands of headphones available in the market with great features and looks but if you are looking to buy the best one then you can consider the below headphones which have great looks with exceptional sound quality and mic for attending online meetings or simply listening to music in HD. These latest headphones are suitable for all the occasions and sturdy enough to be carried out anywhere anytime. We have listed below the best headphones with mic from the different price ranges.
Plantronics B825 Voyager Focus Bluetooth Headset
Bose Quiet Comfort 35 II Bluetooth Headphones
Audio-Technica BPHS1 Broadcast Headset
Sennheiser HD 4.40 Bluetooth Headphones
AKG Y500 On-Ear Bluetooth Headphones
Type of Microphone
Before you buy a headphone with the mic you should check out some of the important features which a nice working headphone should have like how comfortable it would be, if you can wear them for long hours, battery backup, connectivity, design and look with durability. All these features will help you in buying the best headphone with a mic having good voice clarity and noise cancellation, etc.
Nowadays almost all the headphones are coming with microphones and work fine when you use them either to make or receive calls or simply listening to music. But the only problem with these inbuilt microphones is that they do not have noise cancellation technology which means that the voice quality will be distorted. It is always better to buy those headphones which have boom design headphones that receive voice from one direction thus no environmental noise is captured.
Active noise cancellation
It does not matter which type of headphones you want to buy including earbud, over the ear or some other design the most important quality of good headphones is that it has two microphones. One captures that environment sound and the other captures your voice. The environment sounds automatically gets negated by inverse sound waves so, the receiver only hear your clear and crisp sound.
Headphone with a good microphone without high definition sound is not what you would like to go for! So, try to choose the best headphone with a great sound with a clear microphone voice.
Only go for those headphones which are comfortable to wear for long hours without pressuring your ears in case of over the ear headphone type. In the case of the earbud, one should check whether they are made of good material and fits perfectly in your ears.
Also Read: The Best Home Theatre for Your Home 2020
Well, it is also very important to point to be considered before buying the best headphone with a mic. It totally your choice to opt for Bluetooth or wired headphones because both have their own pros and cons. The sound quality in the Bluetooth gets a bit hampered in spite of technology up-gradation you might find hiccups in using Bluetooth headphones.
If you want to buy a wireless headphone then crucially check out the battery backup as it is very important that long listening hours it should also have good standby time and if you could also use an audio cable then it would be an advantage.
Here we have listed top five headphones with microphones which are one of the bestselling headphones in their price range and not just wireless headphones but we have also listed wired headphones for professionals.
Plantronics B825 Voyager Focus Bluetooth Headset
This is over the ear type Bluetooth headphone with a stylish design and stunning looks that can easily be connected with any smartphone, tablet or other compatible devices. Its microphone voice quality is superb because it is equipped with three microphones with enhanced DSP which gives high-quality noise cancellation.
It is also comfortable to wear because the cushioned Leatherette material lets you use it for long hours without any pressure. Not just this, you can easily make and receive calls with the help of its smart sensors which allows you to mute, pause, and resume music with one click. The enhanced voice alerts notify you about the caller ID, connection status, talk time level and much more!
For extra comfort the headphone band also has cushioned Leatherette material which does not strain your ears. Its collapsible headband design allows you to fold the ear cushions and carry them anywhere with ease.
It is a rechargeable lightweight headphone with Bluetooth connectivity that is easy to carry without any hassle.  It weighs only 154 grams and measures 13.7 x 8.9 x 15.4 cm. It also has 1 GB of RAM, 1 GB of internal memory with an expandable memory of up to 1 GB.
This headphone comes with one year warranty and 10 days replacement policy and you can buy this Bluetooth headphone for Rs 49560.
Bose Quiet Comfort 35 II Bluetooth Headphones
Bose is a renowned name that makes superb quality headphones with great sound clarity and design which are hard to find in other Bluetooth headphones in its price range.
This Bose headphone has a stylish design with outstanding sound quality and world-class noise cancellation technology. One can receive, make calls along with listening to music, and even send or receive texts and in addition to Bluetooth connectivity, it also support NFC.
It smoothly works with Siri and Alexa to search for anything you want and give commands to manage smart gadgets without lifting a finger. To provide active noise cancellation it is loaded with two microphones so that your listener hear clear sound from your side.
The best part is that you can also connect the audio cable when your battery is not charged. Usually, its rechargeable battery works for up to 20 hours on standby.
It has over the year design and to provide maximum it has laterite cushioned material on ear cups along with the band so that you can listen to uninterrupted music for long hours without any stress on your ear. Another positive is the lightweight nature of this Bluetooth over the year rechargeable headphone. It weighs 236 grams and measures 8.1 x 17 x 18 cm. You can pair this gorgeous headphone with laptop, computer, smartphone including Android, iPhone, iPad, Etc. without any trouble.
It also has 3.5 mm jack and if you wish to buy this Bluetooth headphone then it comes with a carry case, audio cable, USB cable for Rs 24874 on Amazon.
Audio-Technica BPHS1 Broadcast Headset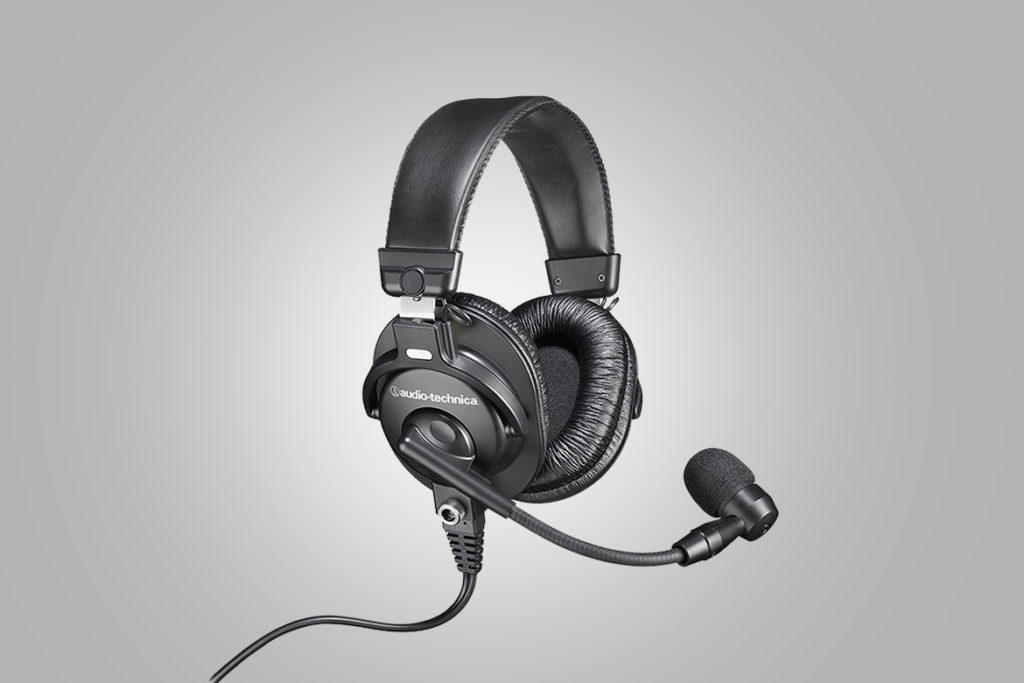 This over the year headphone is for professionals who want the best voice clarity and superb sound to avoid any mistakes to get the best listening experience. It is a stylish headphone made of durable material and a unique look.
It is specially made for those who work for news reading, broadcasting, announcing, and conducting interviews. Its rugged look with over the ear cup greatly reduces the external noise and with the high dynamic flexible microphone, one can comfortably do the job without worrying about the quality of sound.
To level up the sound quality and clarity, it is equipped with Neodymium magnets for high sound output. To make it more comfortable to use its external microphone is fully adjustable which means that you can easily its position from left to right or upside down.
The earcups have perfect cushion and headband is also very light which makes you use for long hours with ease. This lightweight wired headphone weighs only 263 grams and measures 48.3 x 40.6 x 12.7 cm.
If you like to buy this wired headphone for professionals then it comes with a year warranty along with Cables  10.8-inch long with 8 pin connector at the headset end, 3-pin XLRM-type connector -microphone and ¼-inch phone plug, 3 windscreens and spare connector screw. You can get it for Rs 44339 on Amazon and other eCommerce websites.
Also Read:Top 5 Best Android TVs Available In The Market
Sennheiser HD 4.40 Bluetooth Headphones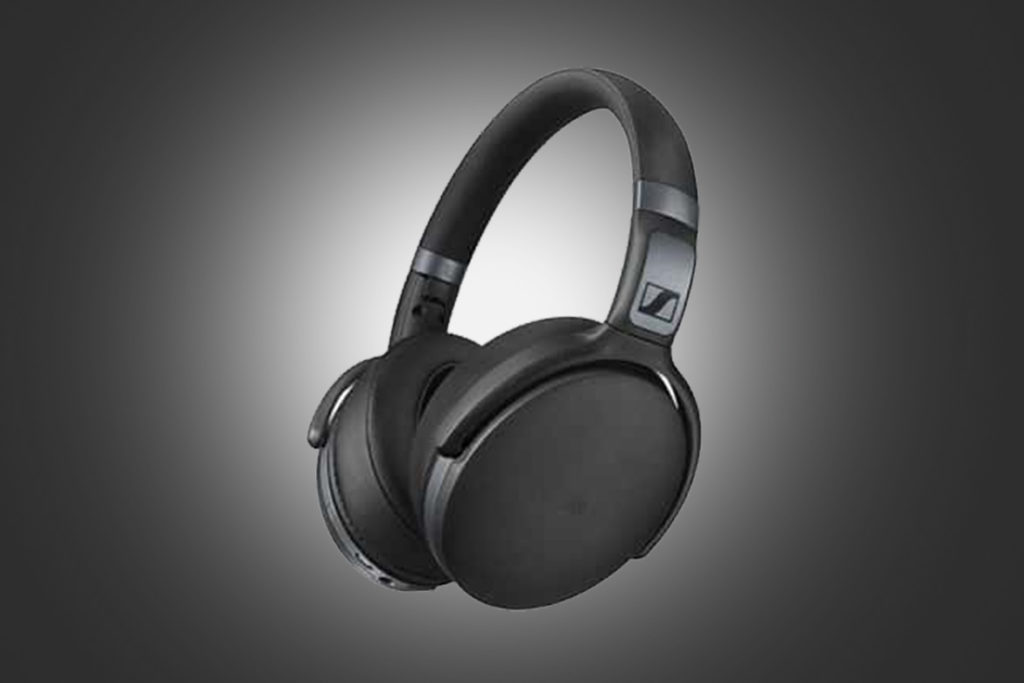 This is wireless over the year type Bluetooth headphone with dynamic looks and great sound quality with long-lasting battery backup. It has all the latest features which you would like to have in a wireless headphone.
It is a closed-back foldable headphone with its earcups covered by a soft leatherette material and due to this it gives exceptional wearing experience no matter how long you listen to the music.
With Bluetooth 4.0 and NFC connectivity, one can securely pair it with almost all types of compatible Bluetooth devices like smartphones, Apple iPad, tablets, PC, Apple Mac, MP3 players, etc. without facing any trouble.
It is easy to carry thanks to its lightweight nature and foldable compact design which allows it be easily carried anywhere easily with its protective case. It weighs only 503 grams and measures 18 x 10 x 26 cm.
To provide easy access all controls are available on the earcup to adjust volume, and manage incoming or outgoing calls.
It automatically reduces the outside noise and the call quality with advanced microphone is exceptionally clear. It has an inbuilt rechargeable battery which smoothly works for up to 25 hours.
It is available on all major eCommerce platforms and if you like to buy this Bluetooth headphone then it can be bought for Rs 6999 with 2 years warranty. It comes with a detachable audio cable of 1.4 m with a 3.5 mm angle and gold plated.
AKG Y500 On-Ear Bluetooth Headphones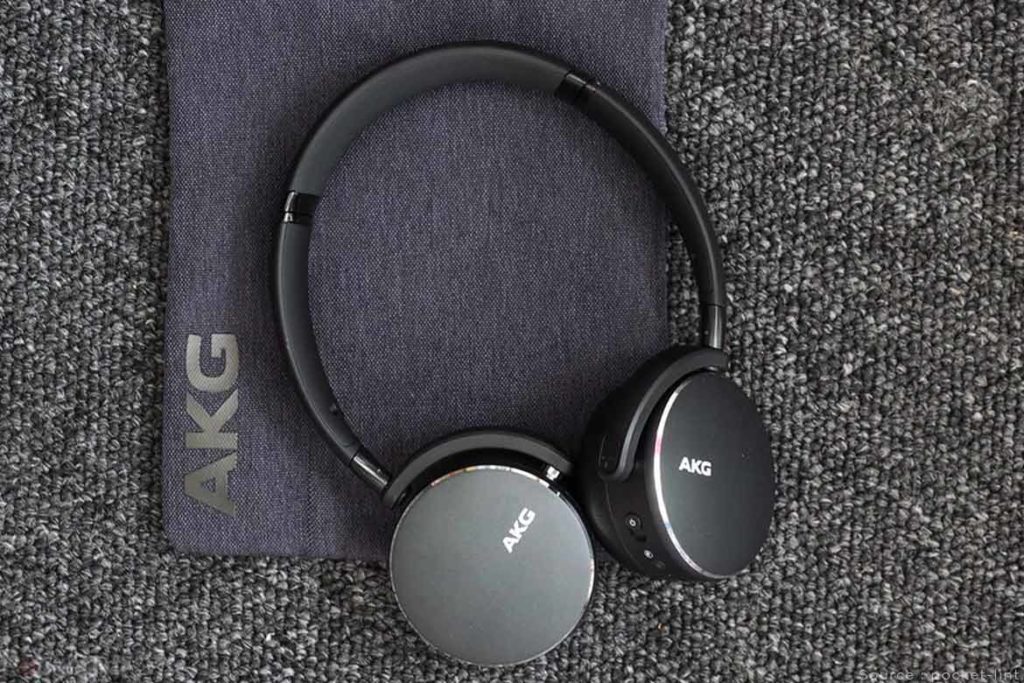 AKG is one of the oldest global headphone brands, known for providing quality products all over the world. Its latest AKG Y500 headphone is one of the bestselling wireless in the market in its price range. The look and stylish design gives it a premium look and with the use of memory foam in the ear cups and band gives you comfortable listening experience for long hours.
It easily pairs with any Bluetooth compatible device like a smartphone which could Android or iPhone or laptop, iPad, tablet, etc.
This is an on-ear type headphone with a foldable design to carryout anywhere without much hassle. It is lightweight and you can connect up to two Bluetooth devices at the same time and also switch in between. It perfectly reduces the outside sound and you can manually adjust the noise cancellation levels.
It does not even require you to take it off if you want to adjust volume or change the song as it has all the controls available on the earcups. Its rechargeable battery works for long hours without letting you worry about charging it again and again because its battery can last up to 33 hours with a quick 5 minute To provide high definition sound clarity it uses Ambient Aware technology.
It weighs only 24 grams and measures 7.2 x 2.87 x 8.66 inches available in Blue, Black, Pink, and Green colors. It comes with a micro USB charging cable, 3.5mm audio cable, carrying pouch, and 3 size ear tips. You can easily buy AKG Y500 for Rs 17000 on an of the e-commerce website.
The best feature of this wireless headphone is that the moment you take off this headphone the music will automatically stop which saves battery. This play and pause automation is an additional feature that other headphone brands are hardly giving in its price range.