Xiaomi has launched its most exclusive 80W wireless charger in China. This wireless technology charger is said to be the world's fastest charger till now. The company claims that through this charger, a phone with a 4,000mAh battery can be fully charged in just 19 minutes. However, no information has been provided by the company about the launch of this new charger in other countries including India.
Xiaomi has said about this that wireless charging technology will prove to be revolutionary in the new age and will eliminate wire charging. The company has shared a video on its YouTube channel in which the modified Mi 10 Pro can be seen charging with an 80-watt wireless charger.
Xiaomi had previously given a 50 W wireless charging feature in the Mi 10 Ultra smartphone, which charges its 4,500mAh battery in just 40 minutes. This phone has a Snapdragon 865 processor, 16GB RAM, and 512GB storage. Apart from this, this device has got the support of the HD display.
Also Read: Google Pixel 5 Is Going To Launch Soon: Know Its Specification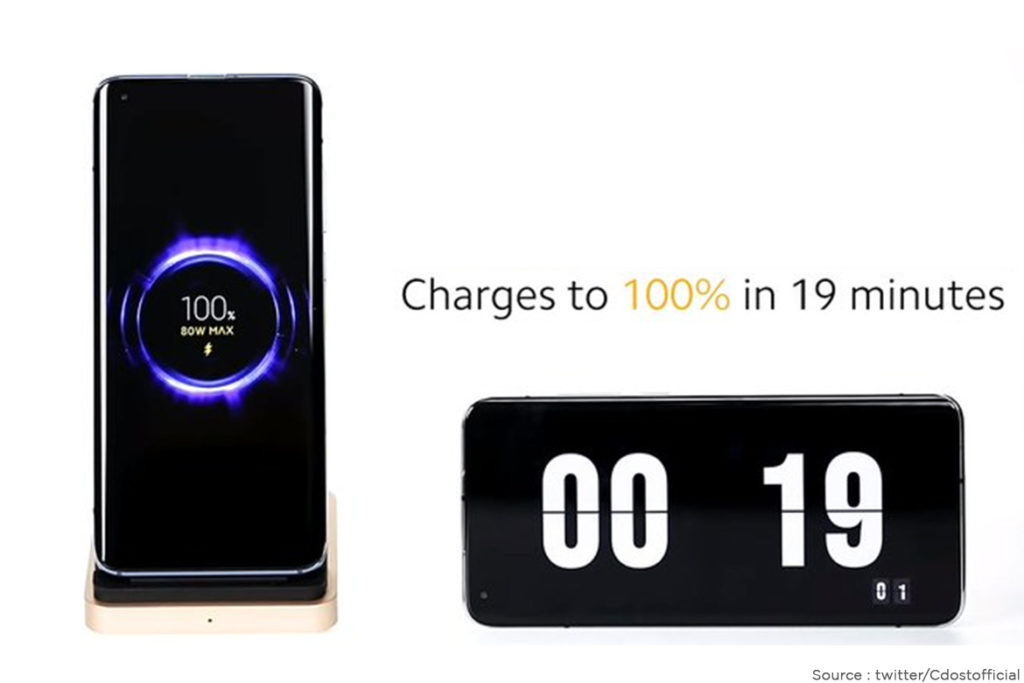 At present, there is no such smartphone in the market which is getting 80W fast wireless charging. In the video shared by Xiaomi, it can be seen that in just eight minutes, the phone battery is charged up to 10-50 percent, while it takes 19 minutes to be fully charged.
Xiaomi Wireless Charger Price
Xiaomi has not provided any information regarding the price of the wireless charger. It is expected that the company will soon disclose the price of this charger.
In March this year, Xiaomi introduced a 40W wireless charger. Then in May 2020 the company launched the Mi 30W Wireless Charger and then in August the Mi 10 Ultra was introduced with 50W wireless charging support. This phone has 120W wire fast charging support.
Also Read: Motorola Razr 5G Foldable Smartphone: Know Its Price And Specifications