As the name suggests here in this article we would be conducting a comparative study regarding Android Browsers.
Web Browsers are the amongst the most important apps on any Android device. With the combination of right features and performance, surfing the internet can change your entire internet browsing experience literally. Finding the best one amongst them is a tough job, due to the ever changing web face.
Below we are listing few of them, in the ascending order of ranking i.e top to bottom.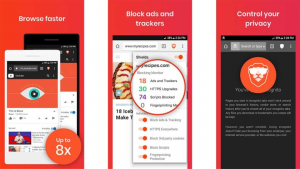 It is the latest release in the Android browsers market. Launched in 2016, it has a pool of features.
It has a built-in ad-blocker.
It can block 3rd party cookies and scripts.
It has an all HTTPS operational functionality.
It can do optimizations for speed and battery life improvements.
It can also help you keep track of all the stuff that it blocks.
It is a highly functional and fun to use browser. It also has basic browser features like:
Bookmarks,
History, and
A privacy (incognito) mode.
It is totally free to download with no in-app purchases or ads.
Dolphin Browser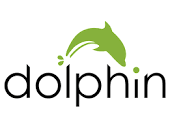 It has seen a lot of success on Android devices. It has a set of decent features as well, like:
Theming,
Flash support,
Ad-block,
Incognito mode, and
Some tertiary features like gesture controls.
In case of need, it also has an add-on and extension support.
Ecosia Browser
It is an environmentally friendly Android web browser. It has all the usual features like:
Bookmarks,
Multiple tabs,
A private browsing mode, and
Downloads.
Its programming is done under Chromium's open source project, giving it a Chrome like feel. Main cause behind its development was the donation of 80% of its profits to plant trees. It is free to download and with a social cause attached to it, it is definitely a good bargain, as it does both business and social service.
There are a whole lot of browsers out there in the play store for Android Devices. A Google Search will bring out a lot of information about them.