Apple's Back to School program has been reopened. College students will be able to purchase iPad and Mac computers at a discount thanks to this offer. The most significant aspect of this promotion is that AirPods will be offered for free along with a free repair offer when purchasing an iPad or MacBook. Have a glance at all the deals and choose accordingly.
Apple's back-to-school promotion is available through September 22, 2022. The list of gadgets sold through this programme has also been made public by Apple.
Apple's Back to School initiative has been reopened. Under the scheme, select Apple Macs are available at a discounted price, along with the option of AirPods 3 or AirPod Pro at a lower price. Another aspect of this campaign is that a six-month Apple Music subscription will be offered with this.
Offer on iPad: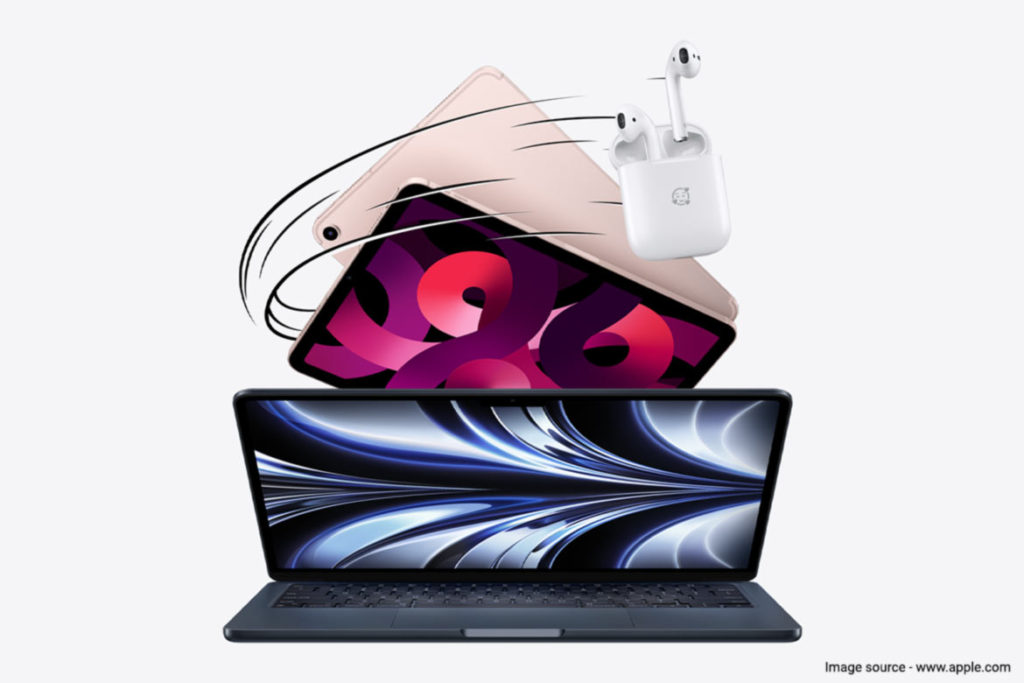 Read more: Searching a gaming phone under 30K? Have a look at iQOO Neo 6; Check specifications
Instead of paying the regular price of Rs 54,900, students, instructors, and staff will be able to get an iPad Air 5th generation through this program for Rs 50,780. Additionally, customers will be able to purchase the 12.9-inch iPad Pro (5th gen) and the 11-inch iPad Pro (3rd gen) for a reduced cost. The price of the 11th generation iPad Pro is Rs 68,300.
Offer on MacBook:
Apple has also discounted the MacBook Pro M2 and MacBook Air M2 as part of this deal. The M2 MacBook Air costs Rs. 1,09,900, and the M2 MacBook Pro costs Rs. 1,19,900. At the same time, M1 MacBook Air is initially available for Rs 89,900.
The starting cost of the MacBook Pro 14-inch, which includes the M1 Pro and M1 Max, is Rs 1,75,410. The cost of the 16-inch MacBook Pro is Rs 2,15,910. For Rs 1,07,910, a 24-inch M1 iMac is available for purchase.
Other benefits:
Customers who purchase any item during this promotion will receive AirPods at no cost. Under this promotion, AirPods Gen 3 may also be updated for Rs 6,400. Customers will also receive a 20% discount on Apple Care+ as part of this offer.