One of the most crucial smartphone accessories you can purchase are power banks. With these in your bag, you may use your phone and other devices, such Bluetooth headphones, without worrying about the battery dying.
But it's crucial to check that a power bank enables quick charging before you buy one. Fast charging is supported by the majority of the new smartphones that have recently been released, so having a power bank that allows fast charging while still providing appropriate power backup is crucial.
We have developed a list of some of the top power banks with fats charge support available in India to aid you in choosing which power bank to purchase.
What should we check before buying a power bank?
Given that you will frequently carry a power bank outside with you, you should think about the device's design and longevity before making a purchase. You must buy a power bank keeping your device requirements and how frequently you need it. Besides, you must check the brand reliability and after sales service. Additionally, you want to look at the ports the item offers.
Mi Power Bank 3i 20000mAh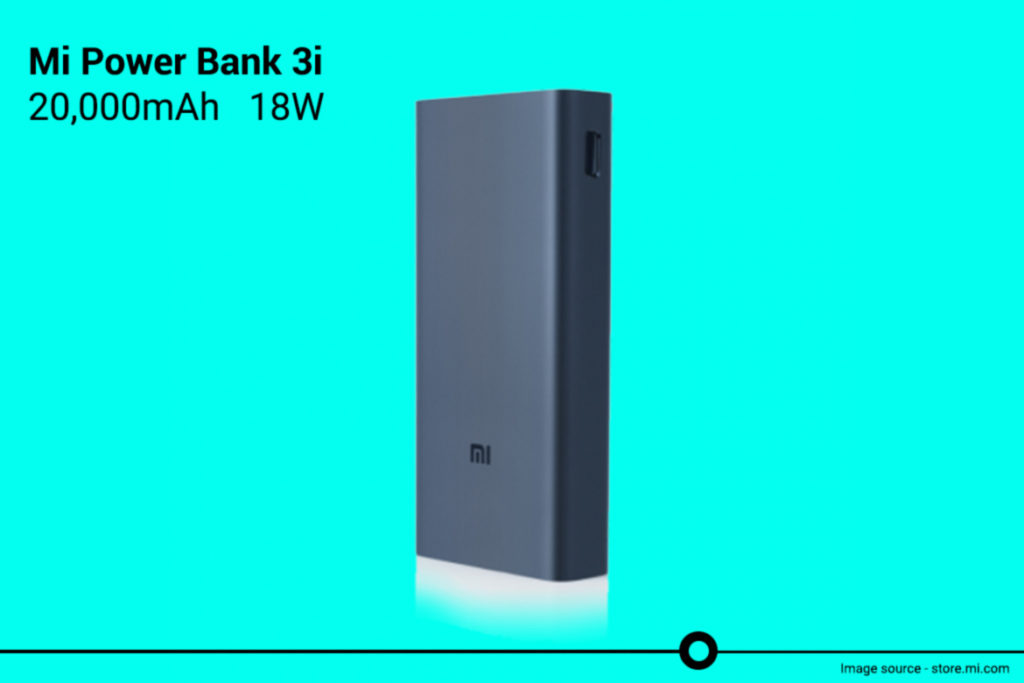 A sandstone back is included on the recently released Mi Power Bank 3i 20000mAh power bank to improve grip. With its triple port output, you may simultaneously charge three different gadgets. It has two input ports so you may use either a Type-C cable or a micro USB connection to charge it. Your gadgets will be charged quickly thanks to its 18W fast charging capability. The power bank is safeguarded from overheating and short circuits by 12 levels of sophisticated circuit protection.
Realme 20000mAh Power Bank
You can rapidly charge your gadgets thanks to the 20000mAh capacity and 18W fast charge of the Realme power bank. It comes with 12 levels of circuit protection to guard against mishaps and allows two-way quick charging. It has a high-density battery that, after 500 recharge cycles, can still hold 100% of its capacity.
URBN 10,000mAh power bank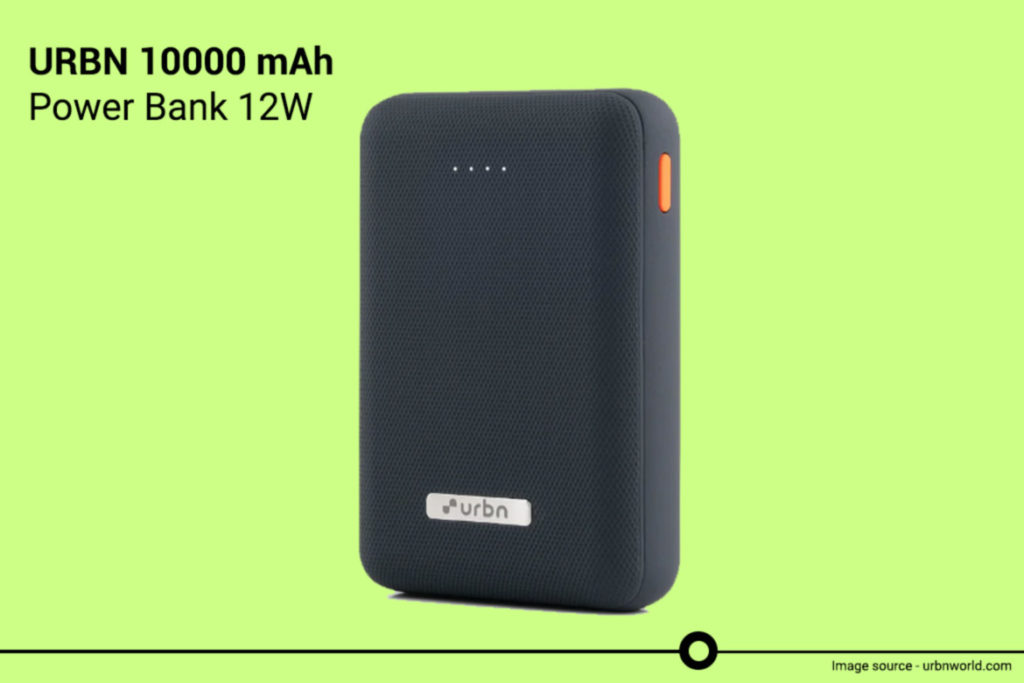 The lithium polymer battery within the URBN power bank has a 10,000mAh capacity. It comes with a soft touch surface that feels luxurious in the hand, 12W rapid charging, and both. To ensure secure charging, it has four levels of security and can change the power output depending on the device being charged. It has an LED that displays the power bank's current power condition. It has two USB ports, so you can simultaneously charge two gadgets with it.
Ambrane 20000 mAh power bank
The Ambrane power bank has a 20000mAh capacity and allows fast charging at 20W. To avoid accidents, it has nine layers of integrated circuit protection. It has two USB outputs and a Type-C port, allowing you to simultaneously charge three devices. It has a Type-C input port that enables 8 hours for a full charge. It has a high-end rubberized finish that shields it from dings and scratches.
Urbn 20000mAh power bank
The Urbn 20000mAh power bank has a straightforward appearance with rounded sides. It has a small form factor and a rough coating to make it less likely to slip or scratch hands. It has two USB ports so you can simultaneously charge two gadgets with it. It enables 22.5W charging and has a 3.5x charging capacity for phones with 4000mAh batteries.
OnePlus power bank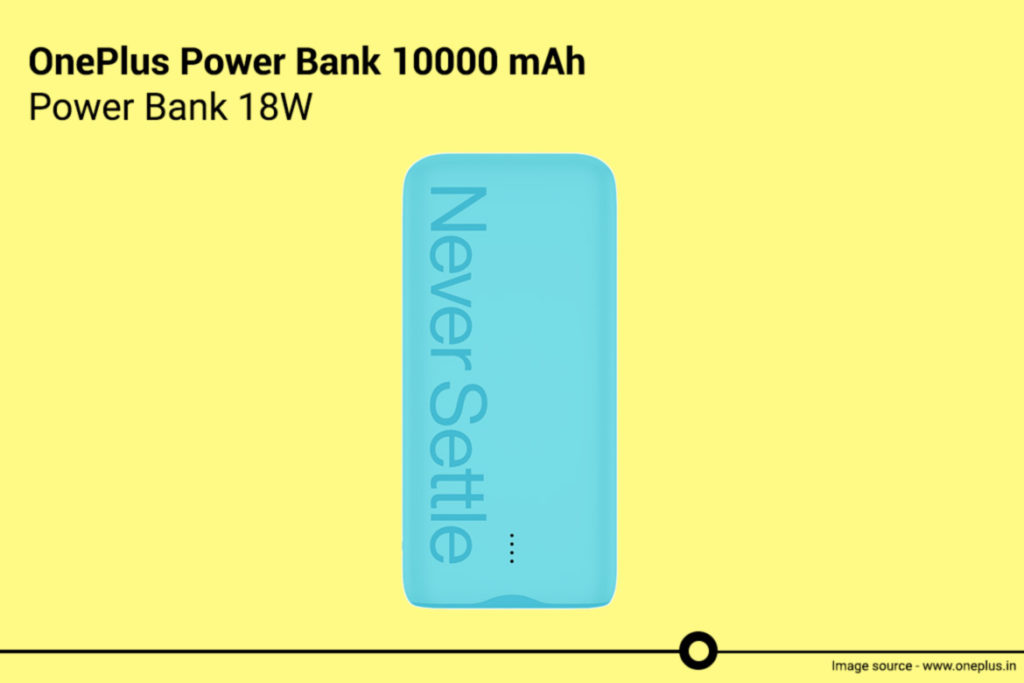 The OnePlus power bank is an addition to the company's line-up of new products. It has a bright green colour that complements the most recent smartphones from the manufacturer. It offers 18W rapid charging that complies with the USB Power Delivery specification and has a 10000mAh capacity. Additionally, it supports Bluetooth wearables' low current mode. There are 12 levels of circuit protection included. Multiple fast charging protocols are supported, and it has two USB ports.
Croma Power Bank
Read more: SMARTPHONE UPDATE: 5 BEST VALUE FOR MONEY SMARTPHONES UNDER 20000
The Croma Power Bank supports 18W rapid charging and has a 20,000mAh capacity. It has three output ports, two of which are USB Type-A connections and one is Type-C. It has two input ports that let you use a micro USB or Type-C cable to charge. Built-in short circuit protection in the power bank makes sure there are no problems with it. It has an aluminium body with gentle contours to make holding it more comfortable.
Ambrane 20000mAh power bank
If you're searching for a small power bank with decent capacity and support for fast charging, the Ambrane 20000mAh power bank is a good choice. It has a metal body design, making it sturdy. Both a USB Type-A and USB Type-C port are included. It has several layers of security, making it dependable and secure. It allows for 22.5W fast charging, enabling you to charge your devices quickly.
Redmi 20000mAh power bank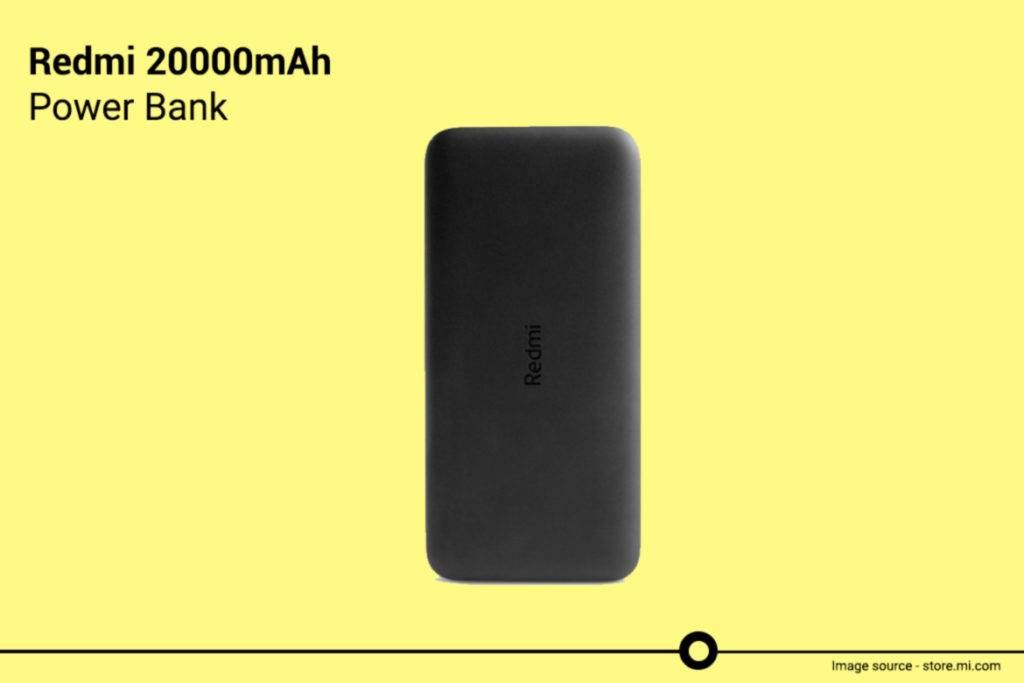 Because of its rounded sides, the Redmi 20000mAh power bank is simpler to carry about in your pocket. Its anti-slip edge texture provides good grip, whether it's in your hands or on a desk. You may simultaneously charge two gadgets thanks to its two ports. Additionally, it has 12-layer circuit protection to prevent short circuits, overcharging, and other similar problems. It also supports 18W fast charging. High-density batteries on the Redmi power bank increase its sturdiness and power effectiveness.