If you are a fan of the Marvel universe then this news is for you. Much awaited game of Netmarble, Marvel Future Revolution, is now available to download. The game runs on both iOS and Android platforms. You can simply download it from Apple App Store or Google Play Store. 
Those who pre-registered themselves on the game will get free Marvel Comics costumes.
Also read: Spider-Man PS4 VS Spider-Man: Miles Morales
What makes this game so special?
Marvel Future Revolution is hosted by NetMarble, which already has several Marvel RPG mobile titles under its name. This new game also looks similar to Marvel Future Fight at first glance, but it is being said that it will be Marvel's first open-world RPG action game.
The game is in the free-to-play category with an in-app purchase system. The game runs within the Marvel multiverse when multiple dimensions are collapsing into each other. You will be able to choose your favourite character from Captain Marvel, Doctor Strange, Spider-Man, Thor, Iron Man, Captain America, Black Widow, and Star-Lord. Besides, you can also upgrade and customize your characters. Inside the game, you will face some formidable opponents like Thanos, Loki, Red Skull and Ultron. Moreover, Netmarble plans to add more characters, regions, game-play and in-game items to the game going forward.
Gameplay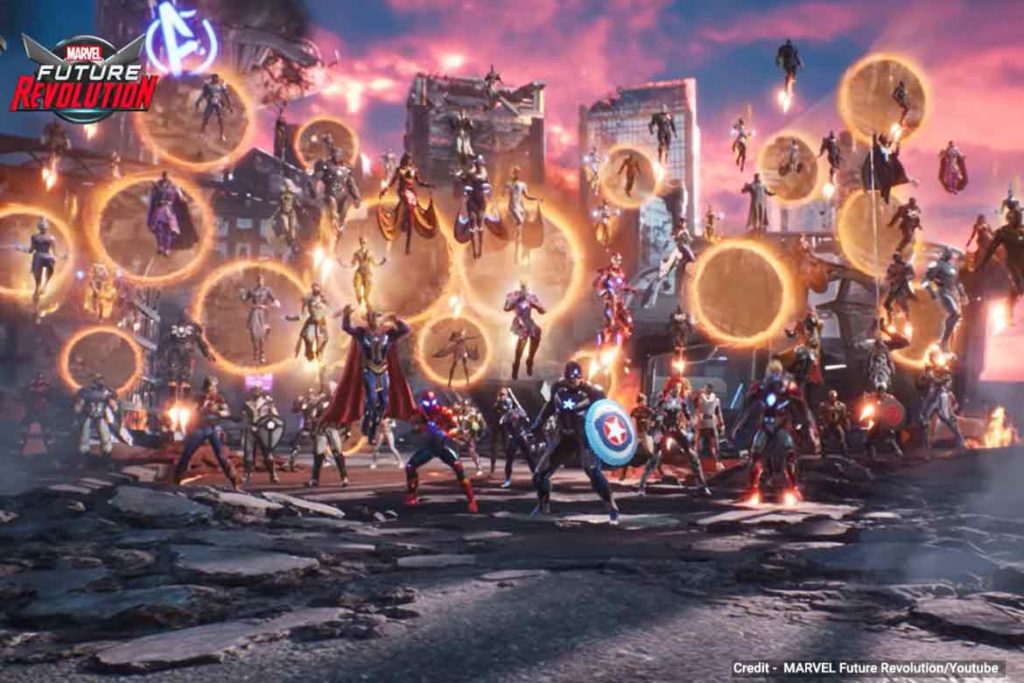 The graphics and game-play of this mobile game are giving a console-level feel. The game competes with the popular open-world RPG action game Genshin Impact.
The game has a lot of action, the main storyline with which the player will have the option to unlock side missions and other sub-story lines. Progressing in the game will open up multiplayer modes including Blitz, Special Operations, Raids and many more. There will also be a PvP mode in which will be able to play 1vs1 or 10vs10.