Xiaomi hasn't released a tablet in the Indian market in a long time. Precisely, it's been seven years. The Mi Pad was Xiaomi's only tablet launched in India in 2015. However, the tablet market has changed much since then and many new entrants are taking this space. Now, Xiaomi has finally launched its Pad 5 in the Indian market.
To compete in this segment, like all Xiaomi products, this newly launched tablet comes at a fantastic price for the features it offers. In fact, the Xiaomi Pad 5 is the most powerful tablet available in its price category. The tablet will be available for purchase starting May 3 with special launch deals. Let's have a look at the features of this tablet.
Specifications of Xiaomi Pad 5:
The Xiaomi Pad 5 comes with an 11-inch WQHD+ IPS LCD display with a 16:10 aspect ratio, 120Hz refresh rate, and a dedicated ambient light sensor. The pad has peak brightness of 500 nits. True Colors and Dolby Vision are also supported by the panel.
The Xiaomi Pad 5 features the Qualcomm Snapdragon 860 processor with up to 6GB of RAM and 256GB  storage that too UFS 3.1.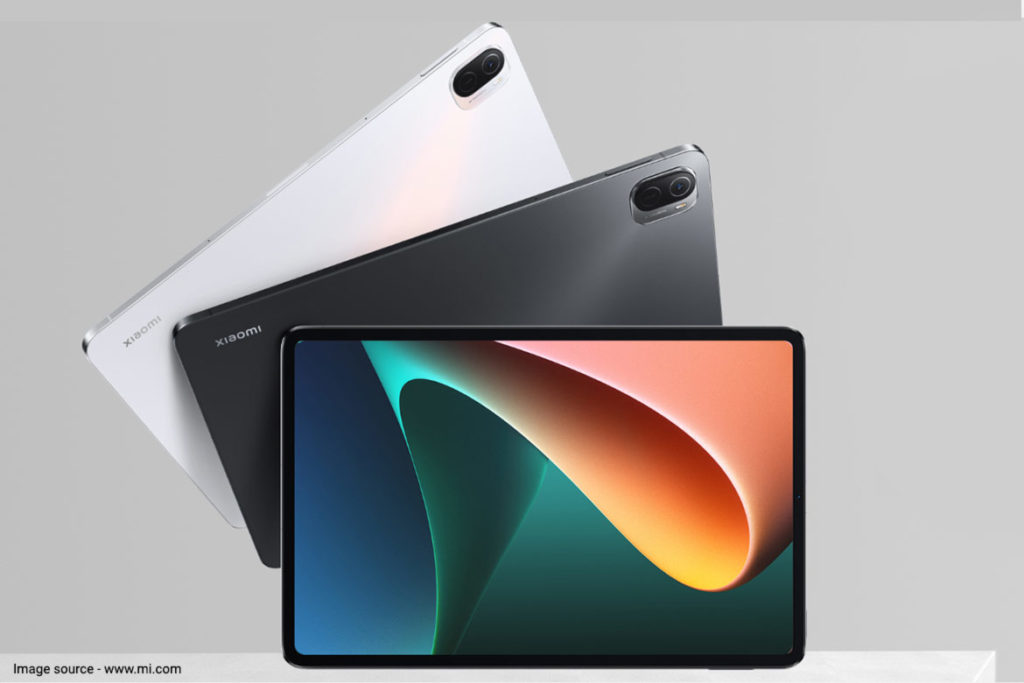 Also read: Utility Pro Max! 5 best smartphones you can get under 30000
Xiaomi utilises a special MIUI for Pad that is better suited to tablets, with dedicated features like split-screen multitasking and floating windows. The Pad 5 is still running on Android 11 and Xiaomi has yet to reveal any intentions for an update.
The Pad 5 has a Quad Speaker system with the support of Dolby Atmos for audio.
The Pad 5 features a 13-megapixel back camera and an 8-megapixel front camera. These are great for document scanning and video calls.
Xiaomi Pad 5 is powered by a large 8720mAh battery that supports 33W rapid charging.
 Xiaomi has also released a Xiaomi Pad 5 Keyboard attachment with 12mm deep travel to go along with the tablet. A Smart Pen is also available for the Pad 5. Please keep in mind that you will need to purchase these items separately.
Pricing:
Let's have a look at the prices now. The Xiaomi Pad 5 starts at Rs.26,999 for the base model with 6GB of RAM and 128GB of storage. The higher variant, with 6GB of RAM and 256GB of storage, costs Rs.28,999. However, there is an introductory price that gets the base model down to Rs.24,999 and the 6GB/256GB model down to Rs. 26,999.
Read more: Entering into Robo age! Meet the Cyberdog of Xiaomi- follows voice commands, ensures holistic surveillance