Over the period of time Wi-Fi router has become an essential item from an item of luxury. If you have a Wi-Fi router at home, you might have searched the ways that can increase your network speed while streaming movies, playing multiplayer games or making conference calls. Sometimes this problem is due to a bad network, multiple devices using the same connection and in many cases, it is due to an incapable Wi-Fi router.
Many factors affect the speed of Wi-Fi, some of which you might have already known. Today, we are telling you about some tips through which you can boost your Wi-Fi speed.
Locate the router at central position
The Wi-Fi router doesn't just send signals in one direction, but it sends signals all around. A Wi-Fi router must be placed at any central location to get the right network. It provides the same coverage to all the paired users. If the router is placed in a closed corner, the coverage becomes much worse.
Read more: Shoulder Surfing Solution: Apple is working On Privacy Glasses That Will Exclusively Allow User Watch Screen
Remove signal obstacles
Walls and large metal objects affect the Wi-Fi signal. A metal pipe or a duct running across the roof also affects the signal. You should place the Wi-Fi router in a place where no metal objects can interfere with its signal or device.
A router should be away from electronics
The router should be kept away from heavy electronic devices such as TVs, refrigerators, microwaves, monitors, etc. Keeping them close can affect Wi-Fi performance.
Keep the router away from airwave disturbance
The Wi-Fi router uses the 2.4Ghz wireless band. Other devices such as Bluetooth speakers and baby monitors also use the same frequency airwaves. These devices interfere with the router's signal. In such a situation, your router should not be kept near any such item.
Keep fish tank and mirror away from the router
Wi-Fi router should be kept away from the fish tank and mirror. Water interferes with the Wi-Fi signal.  This slows down the transmission.  At the same time, mirrors reflect the signal and can impair router performance.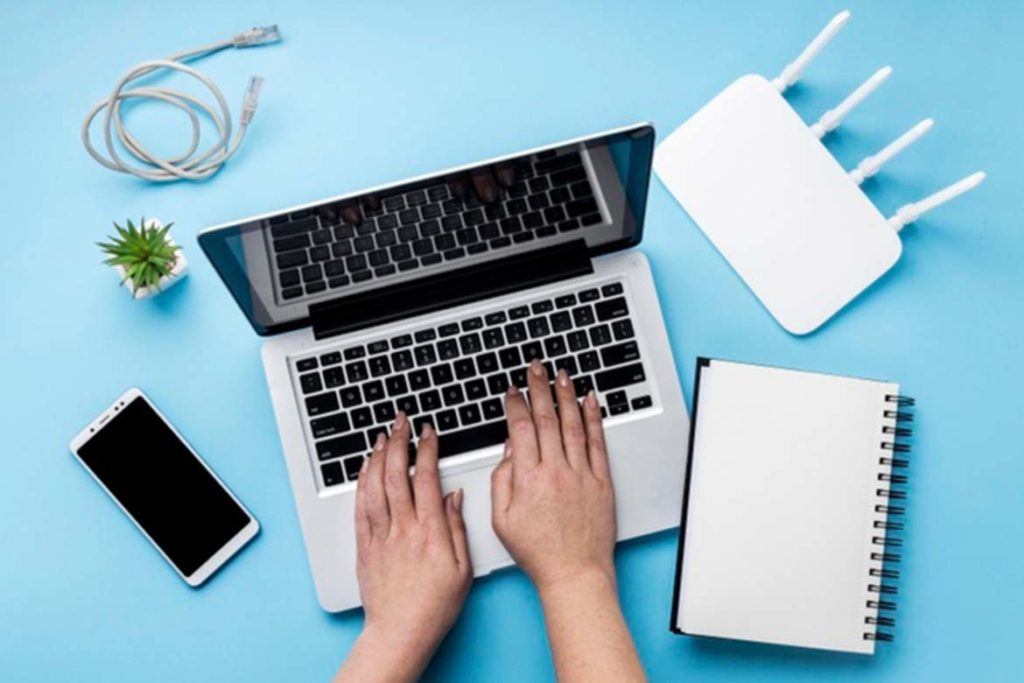 Also read: Wifi6E Provides Insane Internet Speed And Solves Other Problems; All You Need To Know
The router should be at an elevation
If you want to get a signal over a large area, then your router should be placed at a higher place. If the router is placed at a high place, the signal will not be interrupted.
Change the antenna position
Every Wi-Fi router has an antenna. In some routers, it is inside the body and in some, it is outside the body. With the help of these antennas, the signals of the router are sent. If your Wi-Fi router has more than one antenna, you should place them opposite each other for greater coverage.