The much-awaited feature Nearby Share has launched for Android smartphone users. This is a file-sharing feature for Android users. With the help of this, two Android smartphones can share files among themselves. This feature will only support Android 6 and above.
This feature is similar to Apple's AirDrop file sharing platform. After a long wait, Google has finally rolled out this feature. Right now this feature will only work on selected Google Pixel and Samsung enabled smartphones. Google has not given any information on which phones this feature will work. It is expected that in the coming weeks this Nearby Share feature will be introduced for other Android smartphones as well.
Daniel Marcos Schwaycer, Product Manager, Android, said in a blog post, "Our goal was to make sure that for each Android phone combination we can establish a strong and secure connection, so photos and videos are shared quickly."
Also Read: Google Pixel 4a -Everything You Need To Know About
How Nearby Share Will Work?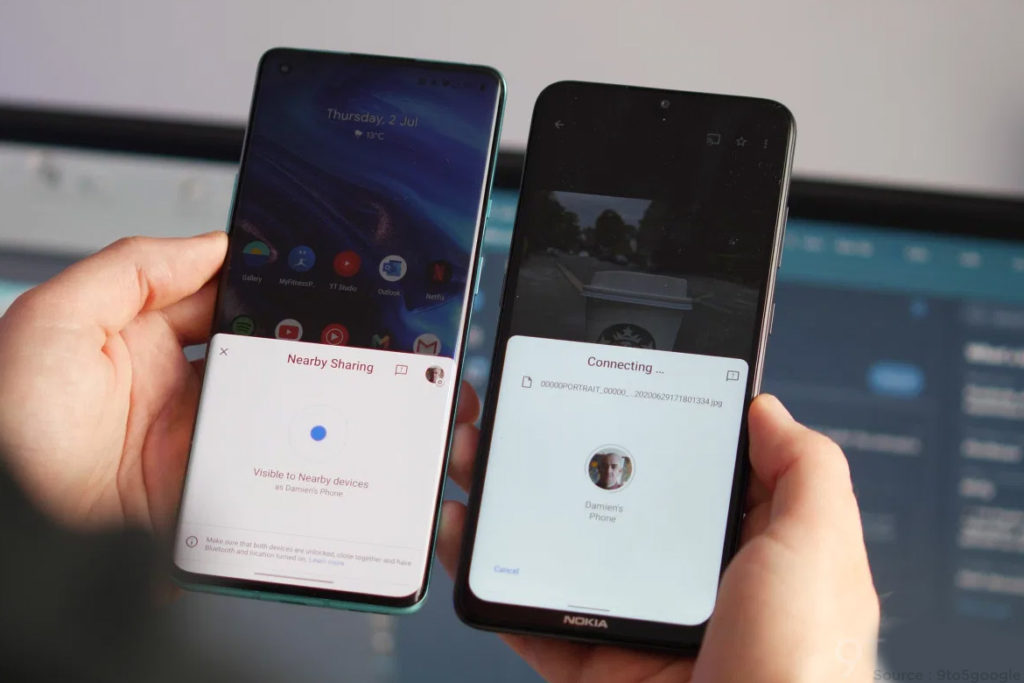 The feature was revealed earlier this year. In those reports, it was said that this feature will be known as Fast Share. Nearby Share will function exactly like Apple's AirDrop feature. For this, first you have to choose the file that you want to share. After this you have to select the option of 'Nearby Share'. After waiting for a while, you will see nearby Android smartphones on the screen of your phone. And then all you have to do is click on the name of the device with which you want to share the file and then that file will go smoothly in that device.
Generally, this device works on Bluetooth but if it detects any Wi-fi Director or Wi-fi Hotspot, then it upgrades and send through the faster network and thus it enables Nearby Share work both online and offline