Cameras used to be acquired by only professional photographers. However, they are now acquired by people who care for the good photo quality; influencers of every kind, adventurers who love to document their adventures in photos and capture memories, etc.
However, the prices of cameras keep touching the roof every other day because of the various technological advancements that seem to take place every other day!
This is why I have brought you three thoroughly researched quality and affordable cameras. These cameras will take your photo quality up to the next level and help you save money.
3 latest Low-Cost Cameras
1. THE FUJIFILM XP140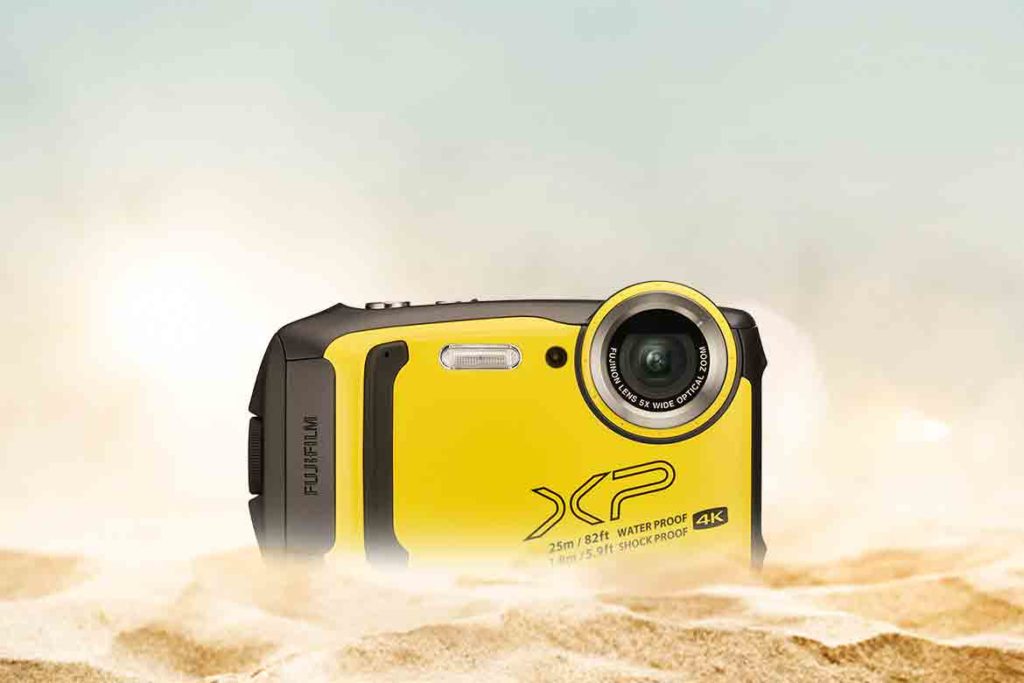 This camera is well-priced, yet built tough. The Fujifilm XP140 is one camera model that will be a good fit for those with clumsy hands. Dustproof, shockproof to 1.8m and freeze-proof to -10ºC. It's also waterproof down to 25m – which means it should survive just about ANYTHING that if can possibly pass through.
The XP140 captures great images, it has improved scene and eye detection smarts, which help to deliver sharp portrait pictures. 4K footage is limited at 15fps, but 1080/60p video is smooth, and the option to shoot 720p slow-mo at 100fps is neat. The maximum ISO is at 12,800 which, with a back-illuminated sensor, makes for better low-light images, including underwater shots!
It's 5x optical zoom offers decent versatility for a rugged compact, while the 3-inch touch screen makes controlling the camera straightforward. With Wi-Fi and Bluetooth connectivity also in the mix, the Fujifilm XP140 represents great value.
Also Read: GO PRO MAX REVIEW: The Most Accessible 360 Camera
Its pro features include:
A disappointing 4k video quality
It is available for $149 dollars on amazon.
2. Hero 7 White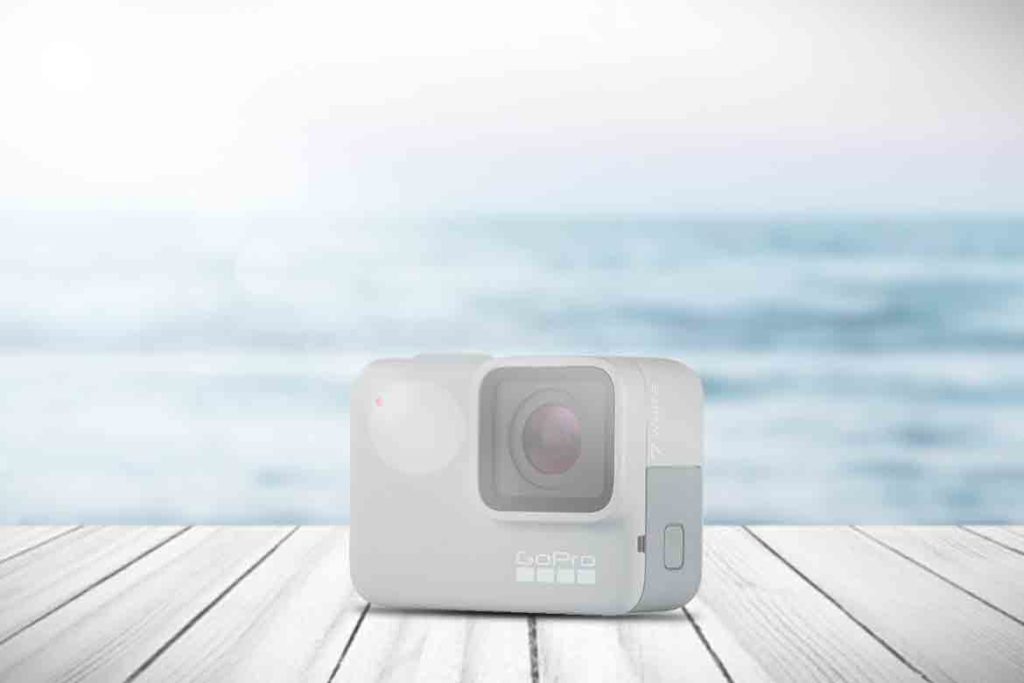 If what you need is a tough, waterproof action sports camera that doesn't carry the hefty price tag of the Go Pro Hero 8 Black, then the Hero 7 White is a great option.
Even though you won't be shooting in 4K and it lacks GoPro's Linear Mode, it offers pretty much the same image quality as its more expensive counterparts for far less. The Hero 7 White is remarkably easy to use, with all the mounting accessories from the action camera maker available for you to use as you might please. It might also lack Go Pro's signature image stabilization, but it's still fine when mounted on a bike. For example, The body is waterproof down to 10m (33ft) without any housing, so you can be recording your adventures and getting into trouble scenes pretty much anywhere and anyhow too.
Type: Action Sensor: 4:3 10MPWater-proofing: 10mScreen: 2-inch 320 x 480Viewfinder: No Continuous shooting speed: 15fpsMovies: 1080pUser level: Beginner/enthusiast.
Pros
Easy to use
Decent image stabilization,
Cons
No 4K video
Limited modes.
It is available on Amazon $167-$189 so you're still getting a very good deal for your money.
Also Read: World Photography Day: From Camera Obscura Till Handy Drones, Camera Have Covered A Sci-Fi Journey
3. Instax Mini 9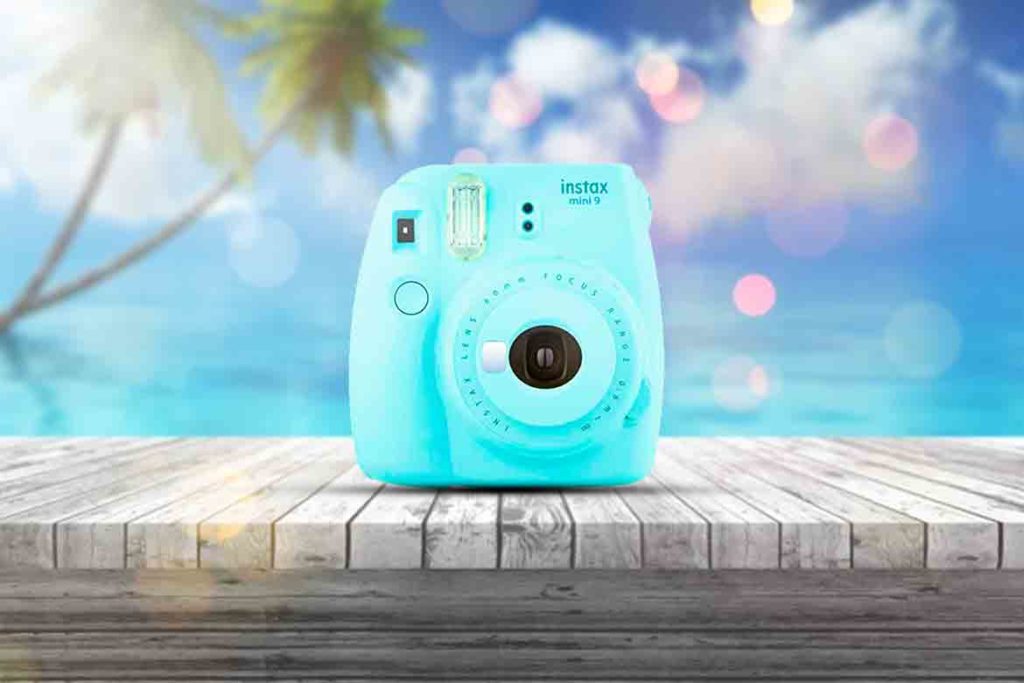 If what you want are easy instant snaps, Fujifilm's Instax Mini 9 remains a firm favourite, despite the arrival of the very similar Instax Mini 11.
Forgoing almost all the controls you'd expect on a modern compact camera, the Mini 9 instead makes fun of its focus. After looking through the straightforward viewfinder, all you have to do is click the shutter button and in a jiffy, you'll find a credit card-sized print coming from the top of its retro shell.
Charming for its simplicity, the plastic shell of the Instax Mini 9 ships in a spectrum of bold shades, while a little mirror on the front makes framing selfies a cinch. A simple five-level brightness adjustment dial is the extent of its inputs, making the affordable Mini 9 perfect for parties and play-dates.
The print quality is naturally limited, but the entire point of having an instant camera isn't to get crystal clear photos but to capture retro-style memories and this budget camera does just that. The colour film is a little bit pricey though so you'll want to make your shots count. This cute camera sells between $55-$64.