Expanding the range of its products, Xiaomi has launched new Smart Glasses for the customers. Xiaomi has launched this new smart wearable device just before Apple Event 2021.
The Xiaomi Smart Glasses are equipped with MicroLED optical wave guide technology, with a total of 497 components integrated into the device, including miniature sensors and communication modules.  Xiaomi claims that it will not only act as a second screen for smartphone users but will also act as a new smart terminal with independent operating compatibility. These glasses give a glimpse of the future of wearables. In its introductory video, Xiaomi rightly said that " in future smartphones will be a thing of past."
You may also like: These 9 Gadgets Will Certainly Give You A Futuristic Feel
What are these glasses capable of?
Apart from basic notification and call display, it also has functions like navigation, taking photos, teleprompter and real-time text and photo translation. Some important tasks like phone calls, photo translation, navigation are supported through Xiaomi AI Assistant.
Xiaomi smart glasses will pop the call notification in front of your eyes with the caller Id of the caller. With the help of an in-built dual beam forming microphone and speaker given in this device. You will be able to attend calls and talk through these glasses.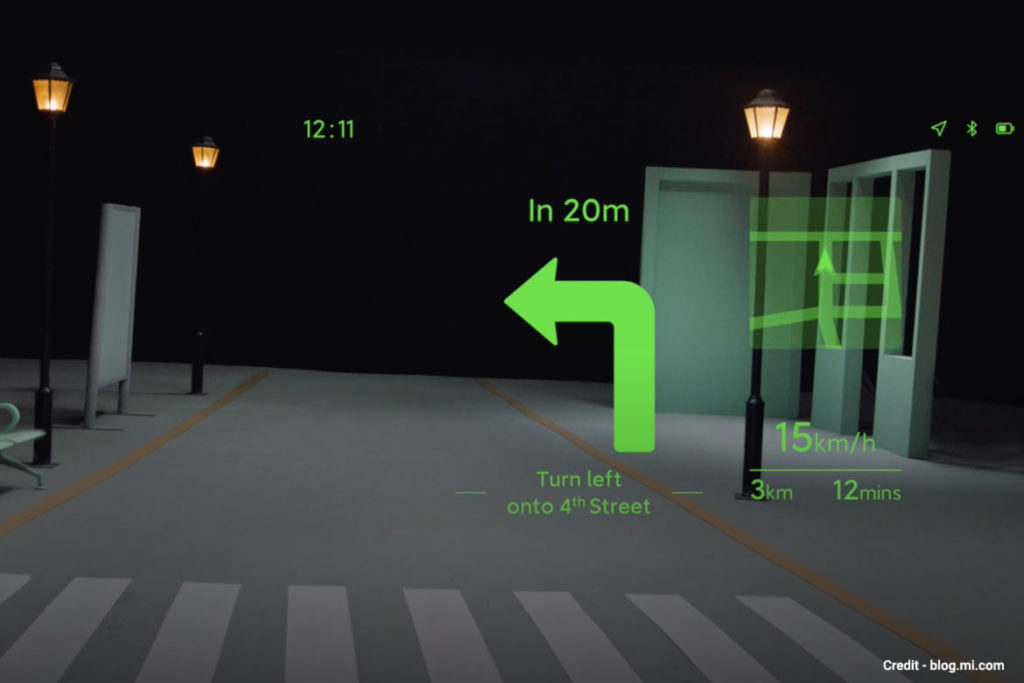 Also read: After Smartphones, Xiaomi Surpasses Apple In Wearables Market
Apart from all the push notifications, Xiaomi's Smart Glass also shows you a smart home alarm, important information about office apps and messages from important contacts.
Interestingly, a 5-megapixel camera has been given in front of the Xiaomi Smart Glasses, this camera helps in taking photos and translating text in real-time.
For navigation,these smart glasses will also show real-time roads and maps to the user.