Snapchat is no stranger to selling social media-related hardware, as the Snapchat Spectacles demonstrate. Its newest invention, though, is the most interesting yet: a little drone that follows you about and shoots your pictures.
Snapchat's Pixy is Snap's drone that can act as your personal digital photographer for $250 (about Rs 19,153). The drone was unveiled at Snap's Snap Summit, where the firm also made a slew of other announcements centered on augmented reality shopping, among other things.
While introducing Pixy, Snapchat said, "Let us introduce Pixy, your helpful flying camera. It's a pocket-sized, free-flying buddy that's perfect for large and small excursions."
Snapchat Inc. changed its name to Snap Inc. in 2016. Snap also declared that it would focus more on being a camera company in conjunction with the name change. Snap does this on the software side, and Snap also entered the hardware market in 2016 with its Spectacles smart spectacles.
About Pixy: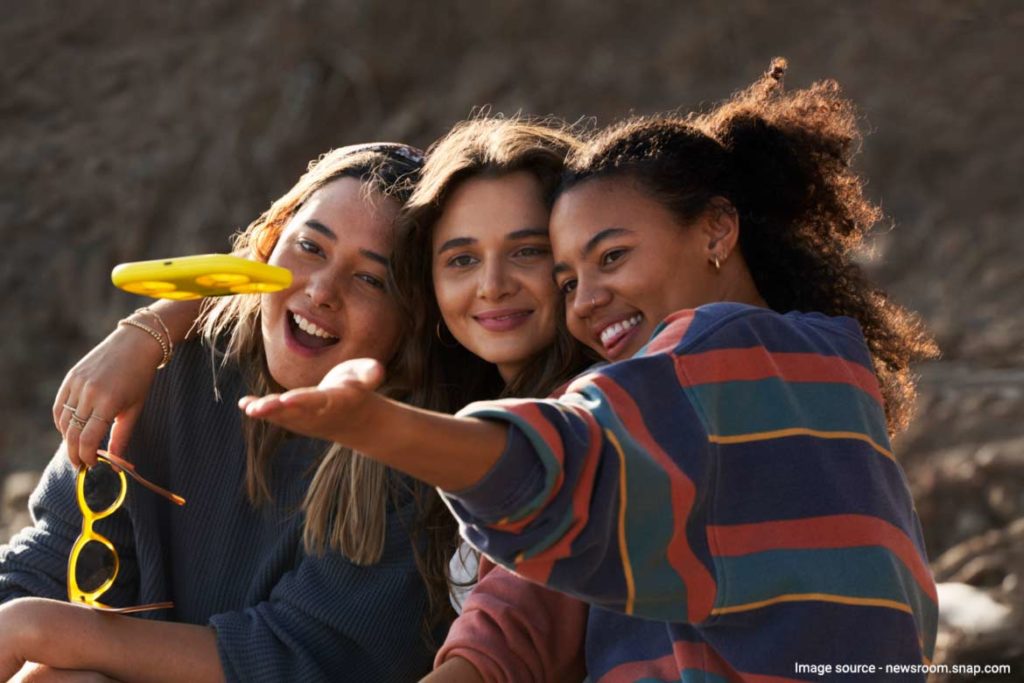 Read more: Get your documents on WhatsApp by linking it with DigiLocker, Here's how
Instead of wearing cameras on your face, the Pixy drone allows you to film yourself from any location. Simply hold the Pixy drone in your hand, pick the recording mode, and it will take off and begin recording.
Like most other drones, the Pixy comes with four pre-programmed flying patterns and is not controlled by any other device. Instead, users can make the Pixy float, orbit, or follow you by pressing a button. The drone returns to your hand at the end of each flight.
Every Pixy flight's video will be delivered directly to Snapchat Memories, where users can edit them as needed. The media may then be shared through Chat, Stories, and Spotlight, as well as exported to other apps. The Pixy is equipped with a single 12MP camera and 16GB of storage, which can hold up to 100 films or 1000 photos.
Where to buy it?
The Snapchat Pixy drone isn't accessible through Amazon, Flipkart, or any other third-party retailer. If you're looking to purchase a Pixy drone, the only way to do it is through Snap's own website. Open your web browser on your phone, tablet, or computer and go to Pixy.com. Choose the configuration you want to buy, add it to your basket, then check out by clicking the yellow 'Shop Now' button. It is important to understand here, that it is showing a very long period for shipment to be reached.