Looking to buy the best smart home devices on Amazon? but not sure which device would prove to be best to make your home a smart home. Here we will help you in finding the top three best smart home devices for your home.
These are the best 3 smart home devices:
1.    Amazon Echo Show
2.    Philips Hue Smart Bulb
3.    Ecobee Thermostat
Amazon Echo Show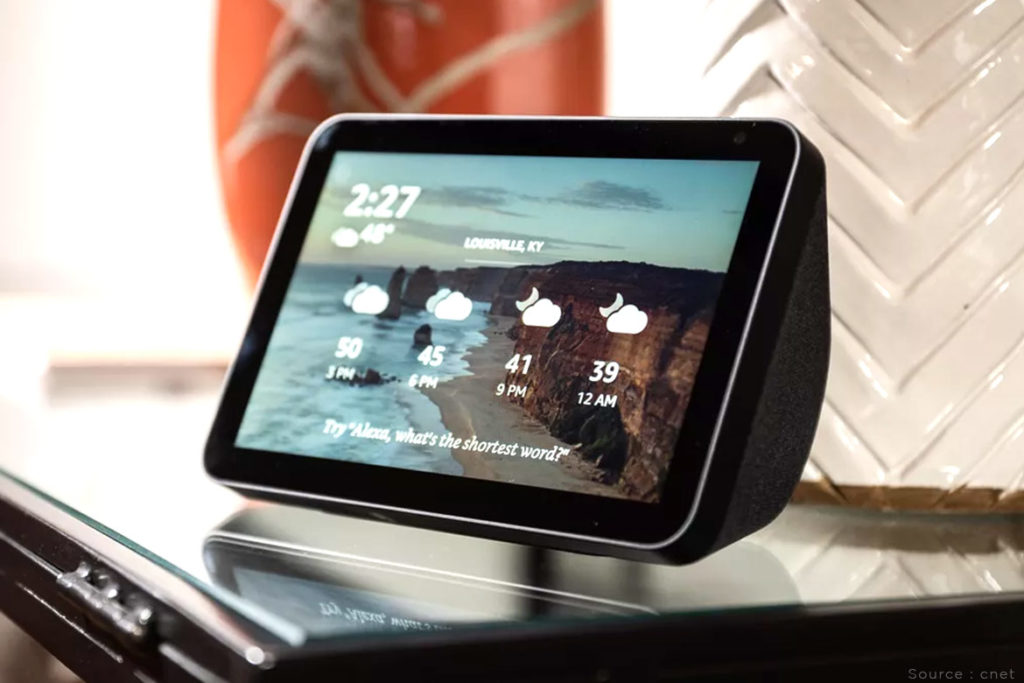 It is an exceptional smart home device that can help you in controlling other smart devices inside your home. There are thousands of Alexa devices in the market but it is one of the tops and bestselling Alexa devices that are intelligent and smart.
It is a perfect blend of Alexa voice search and a touchscreen with good speakers. It has premium speakers with Dolby sound technology that enables crisp and clear music listening with stereo output. The large 10.1 -inch HD touchscreen gives awesome viewing experience and you can watch movies, TV shows, and much more for long hours without any hassle.
This multifunctional smart device lets you make easy video calls with Skype, Alexa app, Echo spot, or by using its app Echo show along with other numerous video calling apps.
One can search anything online with just a simple voice command that can tell you about your meetings, weather forecast, calendars and much more.
It has a stylish design and can be carried easily anywhere without any problems, even in your kitchen or bathroom where you could watch your favorite shows or listen to music with lyrics or just do online shopping.
It is easy to set up and can be integrated with other home devices like a smart doorbell which lets you communicate with the person who is outside of your home with video and audio.
Another positive of Amazon Echo Show is that it weighs only 1765 grams and measures 9.7" x 6.9" x 4.2". Equipped with a 5MP camera, Bluetooth connectivity with advanced audio distribution technology for audio streaming from your smartphone or to connect other Bluetooth devices and capability to act as a remote for many supported devices, a Wi-Fi- connectivity – 802.11a/b/g/n/ac for high-speed internet connectivity.
Also Read: What Are The 7 Best Smart Home Devices In India?
It also has a 2inch neodymium sound driver with a passive bass radiator that produces superb sound. Echo Show can be used on multiple devices and operating platforms like you can use it on Apple or Android smartphone or iPads or other modern devices. If you would like to buy this smart device for your home then it comes with an inbuilt smart hub for Rs16999 on Amazon.
Philips Hue Smart Bulb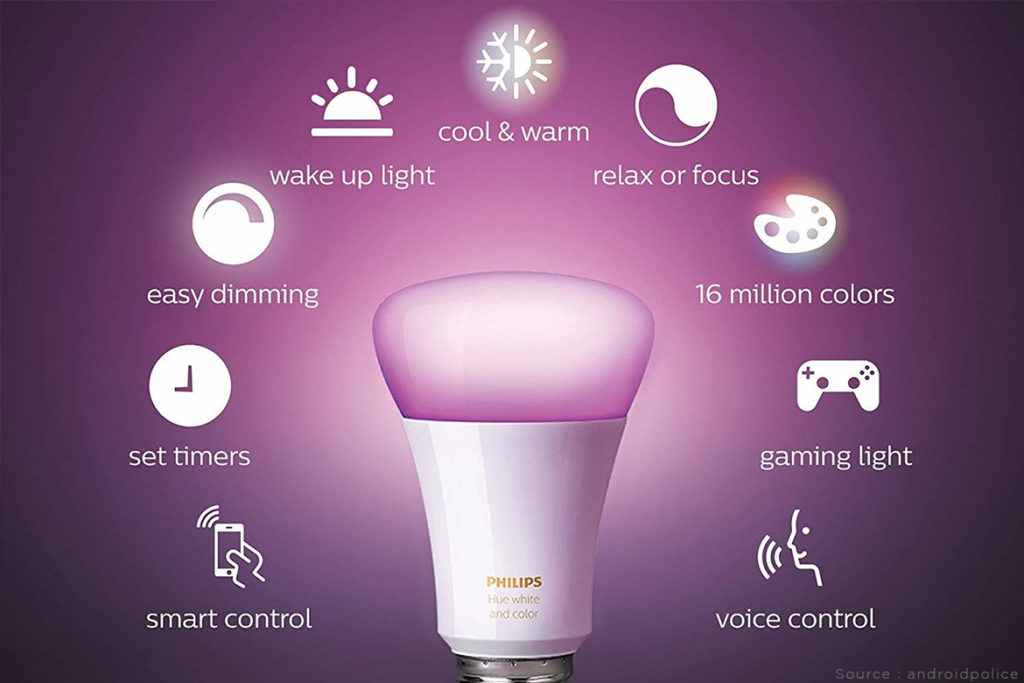 Philips Hue smart bulbs are one of the cheapest ways to convert your simple home to a smart home. These smart bulbs are a great way to upgrade your home with minimum investment and once you will buy these bulbs you will find that why didn't you buy these earlier.
With Hue Hub technology you can connect 10 smart bulbs and lights with the help of Bluetooth connection. To make your home environment comfortable and soothing you can set the brightness, color.
The Hue app allows you to connect these smart bulbs with Alexa or Google assistant you give the command from anywhere. These can be integrated with any smart devices like Google Nest, Echo smarts, and Echo smart speakers.
It supports 16 million colors and with one click or voice command, you can set the light of any color with the help of the Hue App.
The best part is that these smart bulbs come with a lifetime of 22 years and are energy efficient. That means after installing for one time just forget that you need to change them in the coming years.
If you wish to buy the Philips Hue bulb then it comes with a 3 years warranty for a price starting from Rs 799.
Also Read: Latest Launched 5 Android TV In 2020
Ecobee Thermostat
It is another smart home device that is easily available on Amazon. It is a smart Thermostat home device that can save your energy heating or cooling cost by up to 20% annually. One can easily set it up in any room and balance the temperature in the entire home. Its advanced sensor technology lets you keep a track of room occupancy and adjust the room temperature accordingly which means it switches to the right mode of your comfort thus saves money by working efficiently.
It only takes 30 minutes to install this smart device with the help of the Ecobee app you can control your Gas, oil, electric, dual-fuel, Conventional (2H/2C), Heat Pump (4H/2C), Humidifier, Dehumidifier, Ventilator, HRV or ERV.
Also Read: 5 Devices to Make Your Home a Smart Home
It is compatible with multiple devices and operating platforms like Android or iPhone, iPad, tablet, etc. with these devices and apps you can remotely control thermostat settings. It can also be used with Google Assistant, Apple Homekit, Amazon Alexa, IFTTT, Samsung SmartThings, and more. With inbuilt Alexa, you can give a voice command and ask Alexa to search, play music, listen to music and adjust the temperature with the WiFi connectivity of 802.11 b/g/n at 2.4 GHz.