If you use a computer or laptop or even a phone than you might be well aware of or would have at least heard of microsoft. Microsoft corporation or microsoft is the world's largest computer software developer. The American giant microsoft headquartered at Redmond, Washington develops, manufactures, allot licenses, supports, and sells computer software, consumer electronics goods, personal computers, and all the related services.
This company also publishes books and multimedia titles, develops its hybrid tablet computers, provide e-mail facilities, and markets electronic gaming systems, almost all kinds of input and output devices, portable media players and many more.
Microsoft's world known software products are the Microsoft Windows line of operating systems, the Microsoft Office softwares, and the Internet Explorer and Edge web browser. It is a company which can be termed as global in real sense. Because of its services, it has its presence in almost every single country on this globe.
The company also have research centres in most of the important tech centres of the world like Cambridge, England in 1997, Beijing, China in 1998, Sadashivnagar, Bangalore, India in 2005, Santa Barbara, California in 2005, Cambridge, Massachusetts in 2008, New York in 2012, and Montreal, Canada in 2015.
This article brings some aspects of the lives of the founders of the microsoft corporation Bill Gates and Paul Allen.
Also Read: Apple – From a Garage To The Worlds Most Prestigious…
EARLY LIFE – BIRTH , EDUCATION , CARRIER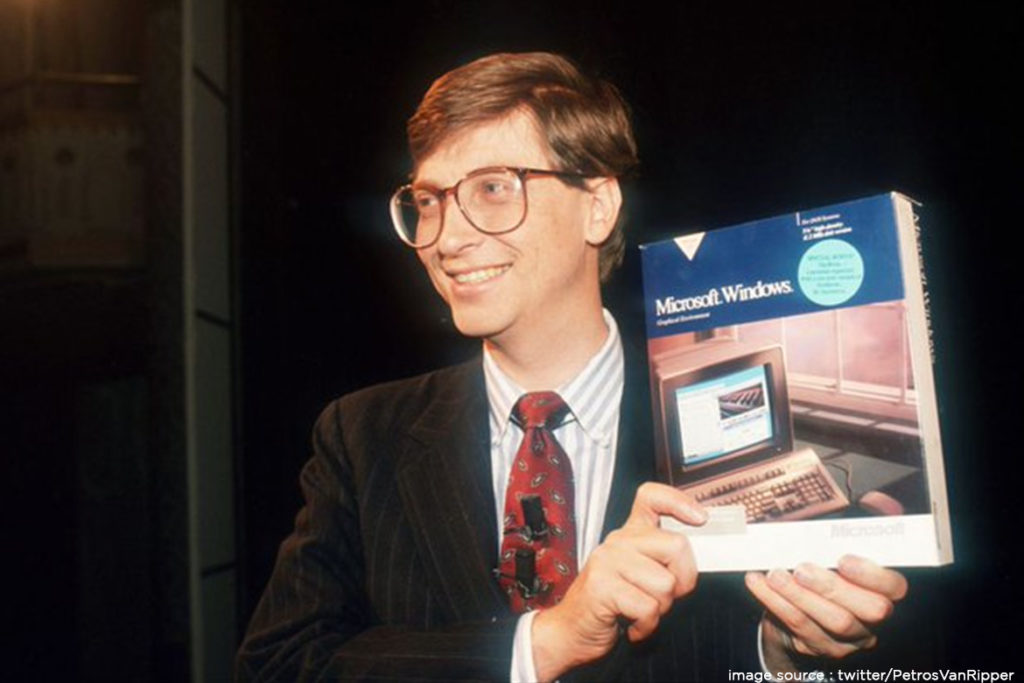 Starting with Bill Gates, his original name was William Henry Gates III and was born on October 28, 1955 in  Seattle, Washington, U.S.
Gates received his early education from  Lakeside prep school where he developed his interest for the computers and computer programming. He designed his first computer program in the school itself at the age of 13.  In high school, he helped to form a group of programmers who helped in computerizing the payroll system of school and also founded a company named Traf-O-Data to sell traffic-counting systems to local governments.
For the university education Gates went to  Harvard University, how ever he left the university in the second year to found a company (microsoft) with his childhood friend Paul Allen.
Now coming the second co- founder of the microsoft corporation Paul Gardner Allen, Paul was born on January 21, 1953, in  Seattle, Washington, U.S. He was also in the same school as that of Gates and he also had a deep interest in computer programming.
Allen received his higher education at Washington State University from which he dropped out in 1974 and joined as a computer programmer for the American advanced-technology company Honeywell Inc.
Both the genius programmers converted BASIC, a popular mainframe computer programming language, for use on an early personal computer (PC), the 'Altair' in 1975. And after this successful programming, the duo founded a company whos name suggest by Allen as "Micro-Soft", short for micro-computer software in 1975.
SUCCESS IN CARRIER AND RELATIONS IN MICROSOFT
In 1980 International Business Machines Corporation (IBM) asked Microsoft to produce the essential software, or operating system, for its first personal computer, the IBM PC soon after that microsoft developed MS-DOS (Microsoft Disk Operating System) which became the first choice as operating system worldwide. As a result of this transaction, microsoft corporation secured a contract to supply the DOS that ran on IBM's PC line, which paved the ways to Allen's and Gates' wealth and success.
However in 1982 Allen was diagnosed with  Hodgkin's lymphoma,  after which he left the chairmanship of microsoft but he remained on the board of directors as vice chairman. After this Gates remained the chairman of the microsoft group for about the next 20 years.
Under the leadership of Gates microsoft launched its first retail version of Microsoft Windows on November 20, 1985,  the company also entered into a deal with IBM to develop a separate operating system called OS/2.
In his reign, the company saw the new heights. he along with laid the foundation of microsoft so strong that even after nearly 45 years o establishment the company is still one of the top names in its environment. Bill Gates resigned from the post of CEO in 2000 and handed over the command of company to  Steve Ballmer.
LIFE OUTSIDE OF MICROSOFT
Both Gates and Allen had many activities in their lives other than the company. Allen had a deep interest in sports, he had his participation in many sports leagues, he funded for the development of Portland's Moda Center, which he purchased in 2007. He also contributed $ 130 million for the development of  Century Link Field in Seattle.
He had ownership of many teams like Portland Trail Blazers NBA team in 1988 from California,   NFL's Seattle Seahawks in 1997 ,  Seattle Sounders FC which was an MLS franchise that in 2009. Allen also had his hands in film making, he with his sister Judy Allen, owned and were executive producers of Vulcan Productions, a television and film production company headquartered in Seattle.
Allen is also very fond of arts and had established number of non-profit community institutions that feature his private collections of historic artefacts. He is also an expert musician and played electric guitar. In 2000, Allen played rhythm guitar in the album Grown Men which was produced by him.
In 2013, he had a major label release on Sony's Legacy Recordings; Everywhere at Once by Paul Allen and the Underthinkers. Allen also had a deep interest in yachting.
Like his partner Gates also had a deep interest in sports. He has an interest in tennis. He also appeared in a charity tennis match named the Match for Africa 4, a non competitive tennis match at a sold-out Key Arena in Seattle with the tennis legend Roger Federer for the children in Africa. He has also made his contribution in the production of various movies and T.V. shows.
There are several documentary films which are inspired by the life of Gates some of them are The Machine That Changed the World in 1990, Triumph of the Nerds ion 1996, Nerds 2.0.1 in 1998, Waiting for "Superman" in 2010, The Virtual Revolution in 2010, Inside Bill's Brain: Decoding Bill Gates in 2019.
Also Read: Intel – Everything You Need To Know About The Worlds Largest Microprocessor…
AWARDS, HONOURS AND RECOGNITION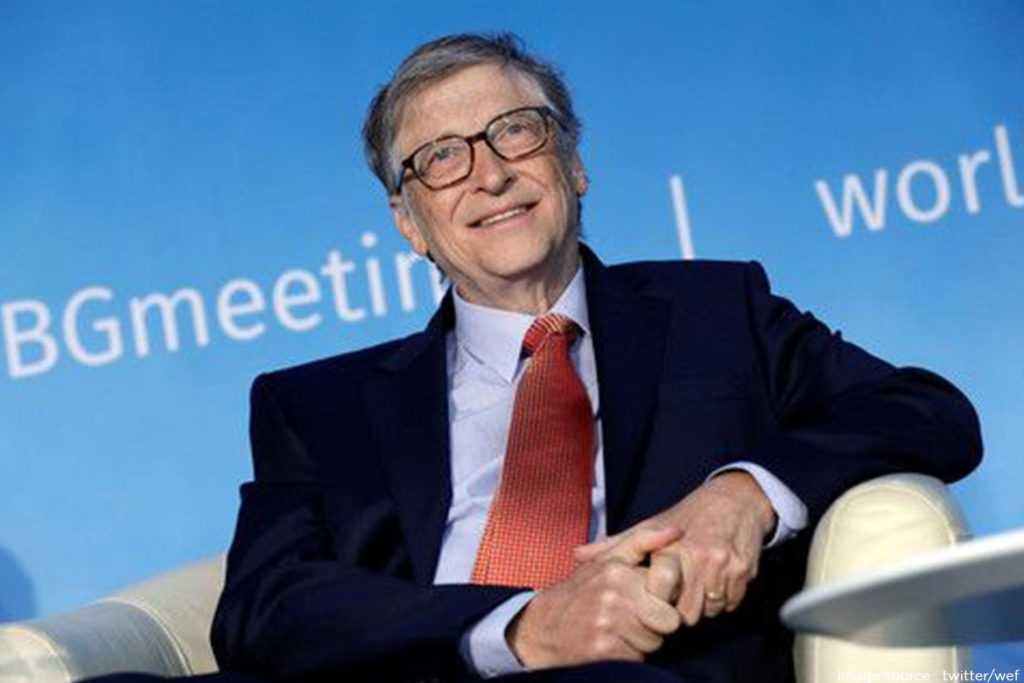 Bill Gates and Pual Allen are the masters of personality par excellence and due to their contribution in the computing industry, the has been honoured by various awards and honours internationally.
Starting with Gates, he was listed as a billionaire in Forbes magazine's 400 Richest People in America with a net worth $ 1.25 billion and was the world's youngest self-made billionaire. He featured in the Forbes richest person list for many years and was at the top of the list between 1993 to 2007, 2009, and 2014 to 2017.
US National Academy of Engineering in 1996 selected him as a member for his remarkable contribution in the computer industry.  British government honoured his as a Distinguished Fellow of the British Computer Society (DFBCS) in 1994 and in 1999, Gates received the New York Institute of Technology's President's Medal.
Portuguese government honoured Gates with the highest civilian honour of the country the Grand Cross of the Order of Prince Henry in 2006.  The Franklin Institute awarded him with  Bower Award for Business Leadership for his great works. US President Barack Obama honoured Bill and Melinda Gates with the Presidential Medal of Freedom for their philanthropic efforts in 2016.
The French government also honoured Bill and Melinda Gates  as Commander of the Legion of Honour the highest award of France for their charity efforts.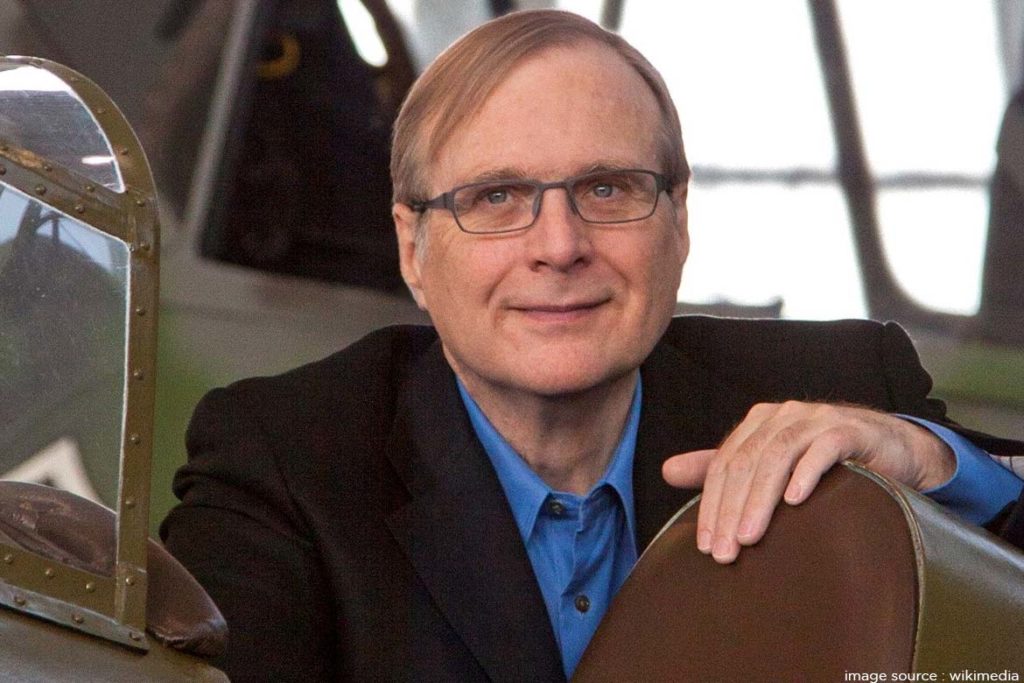 Like his partner, Allen too was very highly decorated with awards and honours worldwide. In 2007 and 2008, Allen was listed among the Time 100 Most Influential People in The World.  National Cable & Telecommunications Association awarded him with  Vanguard Award in 2008.  In 2010, Allen was awarded with the W. J. S. Krieg Lifetime Achievement Award for his contributions to the field of neuroscience by the Cajal Club.
The Seattle Business magazine honoured him with Lifetime Achievement Award for his contribution in and around the greater Puget Sound region. In 2014, Allen was inducted into the International Space Hall of Fame. The Washington State University awarded Allen with Honorary degree and also conferred him its highest honour, the Regents' Distinguished Alumnus Award.
Philanthropic Contributions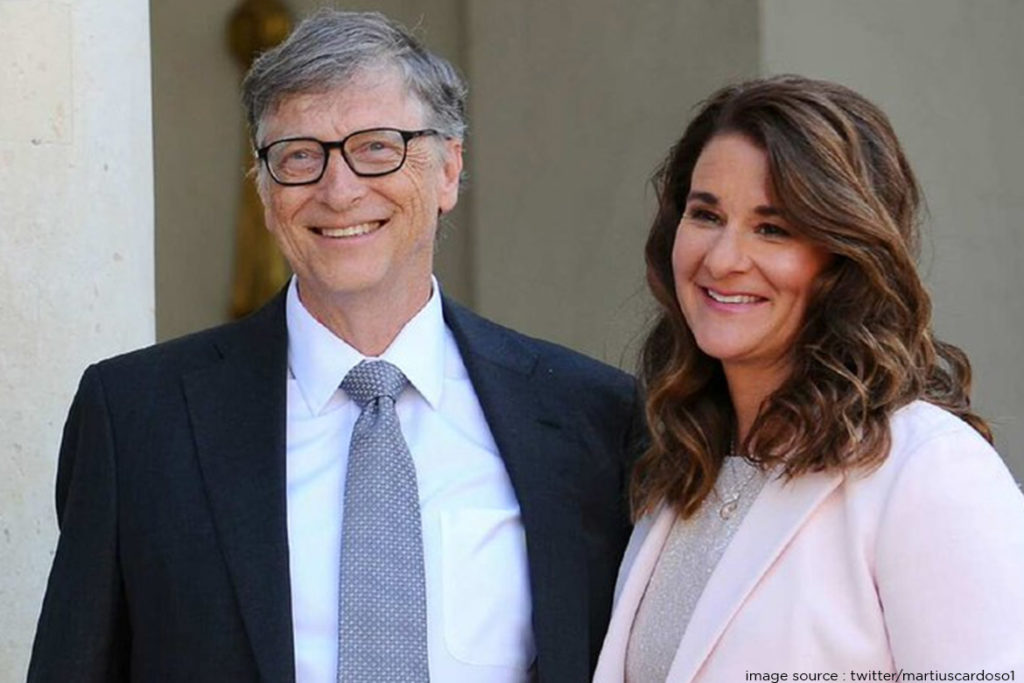 Both the co founders of the microsoft corporation are very well known for their philanthropic contributions around the world.
Bill gates along with his wife Milinda Gates has worlds largest charity foundation named as  Bill & Melinda Gates Foundation. This philanthropic foundation works ion a global level for the upliftment of poor. They work of socio economic upliftment, sanitation, education , health of poors in mostly in under developed countries.   Bill and Melinda Gates were the second-most generous philanthropists in America, having given over $28 billion to charity in 2007. 
Paul Allen is also a big name in philanthropic contribution. The Paul G. Allen Family Foundation, which he founded with his sister Jody Allen, was established to administer a portion of Allen's philanthropic contributions.
This foundation has donated billions of funds to the poor worldwide. Allen also launched the Allen Institute for Brain Science with a $ 100 million contribution dedicated to understanding how the human brain works. His foundation also works for the environmental protection.
BOOKS
Bill Gates has authored many books the most famous of them was The Road Ahead, which he co authored with Microsoft executive Nathan Myhrvold and journalist Peter Rinearson which got published in 1995. In 1999 he authored Business @ the Speed of Thought which spoke about the integration of business and technology.
Paul Allen did not authored any book himself but his memoir  Idea Man: A Memoir by the Cofounder of Microsoft, was published by Portfolio publisher.
Also Read: ALL YOU NEED TO KNOW ABOUT ANAND MAHINDRA