As the name suggests here in this article we would be sharing some of the popular camera apps out there for download on play stores, that will make your smartphone photography much more interesting activity.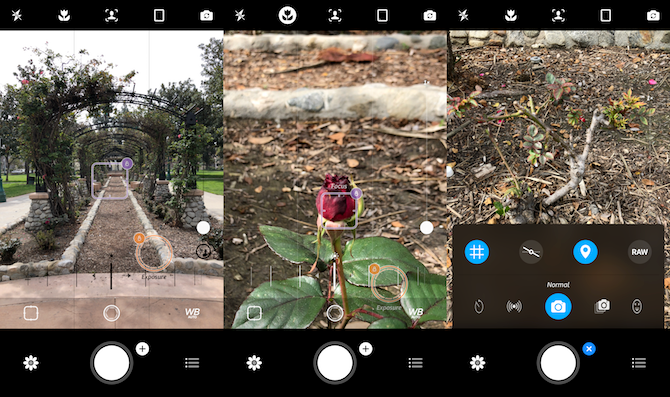 This has been available for a while now, but it is still one of the best options out there to replace native iOS camera. With this app, users can work on a fun, fast and responsive interface, that is a package with a ton of powerful features. You get to experience:
Separate focus and exposure points,
Enable Portrait Mode,
Go into Macro mode, and
Much more.
This app brings with it some of the :
Basic photo adjustment tools,
A wide variety of filters and
Scene modes for different landscapes, borders, frames, crops, and
Cool Clarity HDR setting.
With clarity feature, this app makes intelligent adjustments to your images thereby revealing the hidden details and making your photos pop up in the process.
It also has a Lightbox, where you can review all shots you took in the app and save only the good ones. This also makes use of iCloud sync, so that your Lightbox photos go with you regardless of the device's location.
This app may be long in the tooth, but still it continues to make impressive improvements each time Apple makes new improvements to the iPhone's camera.
Lite version comes for free and premium version costs USD 2.99.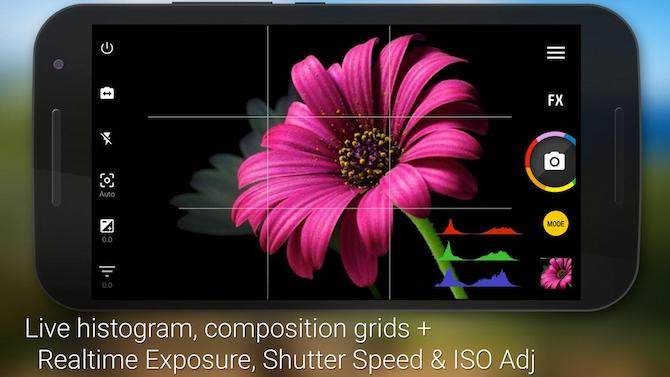 You need to be fast to capture that perfect moment, and that's what this Camera ZOOM FX app offers to you in exact..
It claims to be the fastest camera on Android platform, and for sure it lives up to this claim. In fact, this app is famous for its killer speed burst mode that shoots at up to 50 frames per second, which is a must for action shots. It comes with an image stabilizer to ensure that you don't end up with a blurry photo.
Keeping up with the speedy theme, it has a fast and responsive material interface. It has:
Full manual controls,
The ability to combine multiple shooting modes,
RAW capture,
Photo editing tools,
Tilt-shift, collage-maker, and
Much more.
Basic Version comes for Free whereas Premium Version costs USD 3.99.