The central government has taken a big decision amidst India-China tension. The government has banned 59 Chinese apps. Earlier, Indian security agencies had prepared a list of Chinese apps and appealed to the central government to ban them or people should be asked to immediately remove them from their mobiles. The reasoning behind this was that China could hack Indian data. The banning of these apps means that Indian users will no longer be able to use these apps.
Concerns about privacy protection of 130 crore Indians
The banned app also includes the famous TikTok app. Apart from this, many popular apps like UC Browser, Cam Scanner are also included. It was stated by the government that there were increased concerns about the aspects related to data security and the privacy protection of 130 crore Indians. It has recently been noted that the sovereignty and security of our country is also threatened by such concerns.
Ban under Section 69A of Information Technology Act
Under Section 69A of the Information Technology Act (IT Act), the Ministry of Information Technology (Procedure and Safeguards for Blocking of Access of Information by Public) Rules, 2009 and in view of the incidental nature of threats 59 apps have been banned. According to the government, the decision to ban these 59 apps has been taken because in view of the available information China is engaged in activities that threaten India's sovereignty and integrity, India's defense, state security, and public order.
Also Read:Bolo Indya App Has Crossed 1 Lakh Downloads, Giving Competition To TikTok
There is a ban on these 59 Chinese Apps as well
China's 59 apps that have been banned include Shareit, Kwai, Baidu Map, Sheen, Clash of Kings, DU Battery Saver, Hello, Likey, You Can Makeup, My Community, UC News, Weibo, Vimate, Wego Video Sweet Selfie Such as popular apps are also included.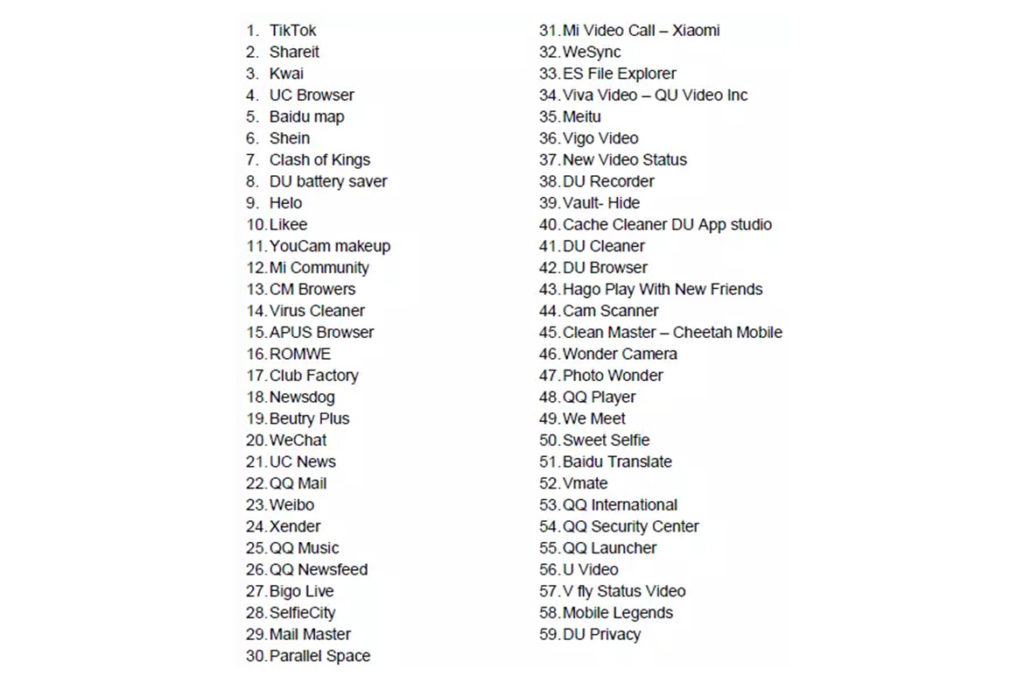 How this restriction will be implemented
Guidelines can be issued for Internet Service Providers after government notification that these Chinese apps should be blocked. It is likely that users will soon get such messages that these apps cannot be run on their devices. Such an app will not be able to be downloaded further.
Also Read: Some amazing alternatives for banned Chinese apps; India bans 59 Chinese apps
TikTok has already been banned
Tiktok was banned in the country for a few days on an order of the Madras High Court last year, but the court later withdrew the verdict. The central government has decided about the banned app from national security and strategic perspective