In this digital age, almost all type of office and personal work involves working on a computer that basically depends on the time we spend on this machine. For some people, it takes a lot of time to do a simple task whereas some people do the same job in less time as they know many time-saving computer hacks that save time to increase efficiency. Here, we would try to let you about some simple and easy time life hacks which would entirely change the way you work on your computer system. Your colleagues and friends would be amazed to see how quickly you do your work. There are tons of shortcuts and steps which can help you but if you learn the simple computer life hacks than you will not have to worry about your productivity and efficiency in office or anywhere else.
Computer users can be categorized into three types
Users who mostly use their mouse to work on the computer instead of typing or using commands, texts, shortcuts, etc. There is nothing wrong in it as it is perfectly fine to work with your mouse especially when you work on your laptop and the job involves more clicking rather than typing.
The second types of users are those who rely more on keyboards and do lots of typing and use shortcuts. Maybe their work involves more documentation like MS word, Excel, PPT, PDF, etc.
The third type of computer users are those who mostly work with voice commands by using Alexa, Siri and other voice assistants.
It does not matter in which category you fall, and you cannot deny the fact that whether we use computer shortcuts or not, they really help us a lot in completing our work quickly. These 14 computer tricks would not only help in your daily work routine but would also save the time which you can use in some other activity.
Using Control + T for opening multiple tabs
Fix Computer issue by using Google
Do currency exchange with Google search bar
Charge your laptop battery in offline mode
Download Google image with Alt and a Click
Easily hide your IP address
Automatically change your Screen brightness according to the surroundings
All in one PDF converter
Boost up your computer speed
Save our Wi-Fi connection misuse
Recover deleted files from the recycle bin
Find out if your computer is hacked by someone
Use Ctrl +Q to close Web browser at once
Use Windows plus L key to rapidly sign out
Using Control + T for opening multiple tabs
If your work involves working on multiple windows of web browser then this shortcut would save your lot of time as it will instantly open the new tab. Instead of opening the new tabs by clicking the mouse or using the touchpad of your laptop, you can use this shortcut command. This shortcut command is for Windows and if you are an Apple Mac user then in this case you will have to click "Command and the letter T" as there is no ctrl button available for Apple computers.
Fix Computer issue by using Google
Yes, Google is one of the best search engines that have answers for almost all the queries, and many times it can solve the problems without asking for help from somewhere else. If you are facing any technical issue then it is always better to first search about the problem on Google. There is nothing to panic about if the situation is not in your hands as most of the technical issues can be solved without any hassle with the guidance of Google. There are tons of options available online which Google can provide you the answers for in few seconds. It is always suggested that to try and fix the problems by checking out various forums and groups where expert advice is already available in text and video format.
Do currency exchange with Google search bar
If you deal in International currency or like investing money in stocks and shares then it is very important to know the current rate of the currency and there are thousands of currency calculators that can instantly give you results but Google Search bar is the most updated information provider which you can use to search the currency rates of any Country and even calculate the money. It is very useful if you are traveling out of your country. Just type Rs100 to Euro or Dollars and Google would provide you the latest and accurate results within a few seconds without using any tool.
Charge your laptop battery in offline mode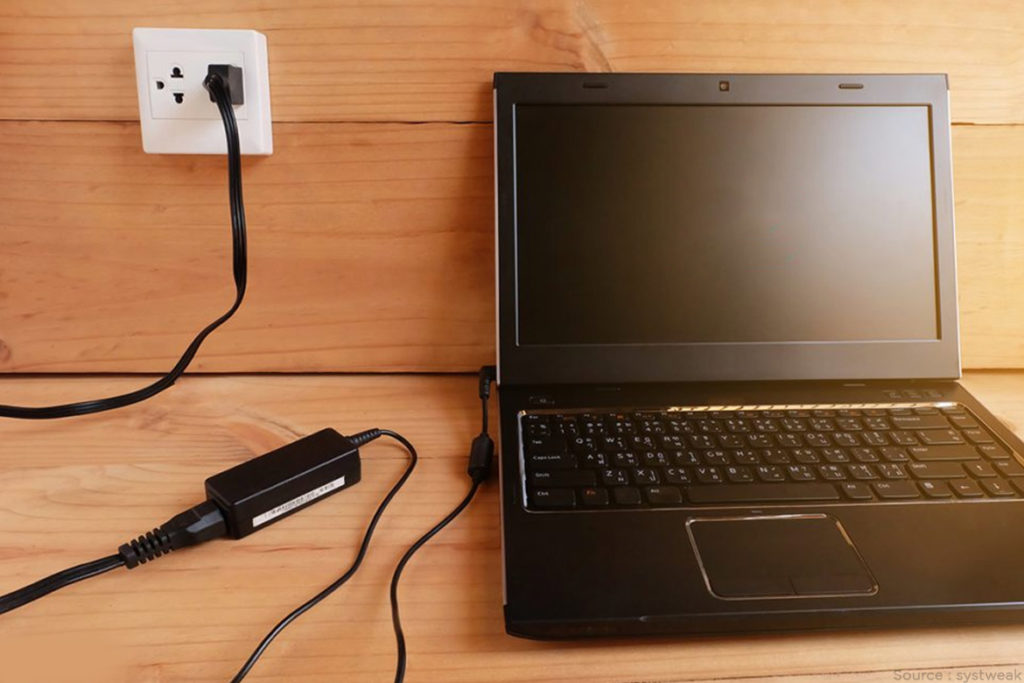 Do you know that it takes more time for your laptop to charge the battery if you are using it. So, if you can manage to work offline for some time or in case you are running out of time and getting late for somewhere but do not have enough battery power than in this case you can simply put your laptop on airplane mode and then charge up the battery. It will charge quickly and you can even expect it to be fully charged within 10 to 15 minutes faster. So, next time just remember that Airplane mode can save you a lot of time that is generally being wasted in waiting for it to get charged fully.
Download Google image with Alt and a Click
It is usually seen that most of the people use right click of the mouse to download the Google image by choosing the options but there is a better way to download a Google image instantly on your computer by simply clicking ÄLT" and then left-click on the selected image. This shortcut works for Windows PC and laptop and if you want to download the images of Google on your iMac then just click on the control and click on the image, where you would get the drop-down options to save the image directly on your Apple Mac.
Easily hide your IP address
If you want to browse without anyone knowing about your IP address and does not anybody to catch what you do on your browser then there are lots of ways to hide your IP address or even change it. You can install any VPN on your browser and that changes the location then downloads the peer block which also greatly helps in hiding your IP address.
Automatically change your Screen brightness according to the surroundings
Blue light is emitted from the computer screen that is not good for your eyes and if you work on your computer or laptop for long hours then you can use the f.lux software program that can be downloaded for free. It is one of the best auto-brightness adjusters that can be installed on almost all computers and PCs without paying even a single penny. Just open the browser and search "f.lux" you will find it easily and download the file. It will hardly take few seconds to install it. After you install this tool you will have to provide your location details so, that it can analyze the sunset and sunrise timings and adjust the computer screen brightness accordingly. It is similar to the Eye comfort mode in the latest smartphone where you can adjust the screen color to pink. The intensity can manually be adjusted as per your choice. This tool automatically adjusts the screen brightness according to the environment and you can even choose for how long it should be activated by adding the timings.
Also Read: MOBILE PHONE HACKS TO MAKE YOUR LIFE EASY
All in one PDF converter
PDF or a portable document format is one of the most popular document formats that is used all over the world that displays the same information irrespective of the device and platform. Unlike other Microsoft files, it can be opened on almost all the devices with different operating systems without changing the layout, format, text, hyperlinks, photos, videos and other files. So, you can use any of the online or offline converters to change your words, excel, ppt and another document format to pdf by simply using the online way. One can use TheImageKIT or PDFdoctor to convert almost all types of MS office files to pdf and share them with anyone. With these converters, you can also password protect the pdf files or edit them easily by just using your internet browser as these browser-based free tools that does not needs to be downloaded thus saves your drive space. Completely safe to use because these uses SSL encryption and secure servers to convert MS office documents to PDF which is a widely accepted document format.
Boost up your computer speed
Is your computer desktop filled with lots of files and folder? If yes then remember that it will affect the processing speed of your programs. Just create folders and organize the icons inside that folder and if possible try to add the most useful apps in the taskbar. It will definitely increase the processing speed of your computer and laptop because the more apps and folders you have on your computer screen the more lag you will get while multi-tasking or it might even take more time to open up the new files and programs. It is always better to keep the minimum number of items on your desktop screen so that it can work efficiently.
Save our Wi-Fi connection misuse
There cannot be anything more frustrating than someone hacking your W-Fi connection and using your bandwidth. You can find out who is using your internet Wi-Fi by download "Who is on my Wi-Fi" app that will tell who is stealing your internet so that you can change your password and confront the person by showing him the proof. Still, the best way to keep your Wi-Fi connection is by changing the password on a regular interval and also keeps a check on your monthly usage.
Recover deleted files from the recycle bin
If you have empties you recycle bin and later realized that you required some important file or folder that you mistakenly deleted even from the recycle bin then do not worry as you can still get those files that were removed from the recycle bin. All you have to do is download the "Recuva" software program that is one of the best programs that can easily let you recover the file or program. It can only find those files which were recently deleted and in case you deleted the files a long time ago then there are very less chances that it can find them for you. Just download and search for the program or file you want to recover and this efficient tool will do its job effortlessly.
Find out if your computer is hacked by someone
There are millions of computers and laptops that get hacked every day without the user knowing about anything. There are smart hackers who can hack your personal and financial data with little effort. Here, we will tell you some signs which would indicate whether your Pc is hacked or not or if some hacker is trying to steal the information. You need to look out some signs that indicate the hacking like if you try to unlock your computer and the password stops working then there are high chances that someone has changed the password and hacked your computer. If your cursor is moving on its own then it can also be a case of hacking if you are not using any screen sharing software with anyone.
Also, if your antivirus is turned off on its own then this could also mean that someone is trying to hack your computer. If at any stage you feel that your computer is being hacked then it is better to take the PC to any computer expert who can take necessary steps.
You can also take the professional help for Windows and Apple by using the digital person service of Windows support called "Cortana" that will guide you regarding, you can also click Windows button and C to talk to "Cortana" it will provide all the possible help to eliminate the hacking. Apple Mac users can use the service of Siri by clicking Command and space bar.
Use Ctrl +Q to close Web browser at once
This is a very useful shortcut which saves a lot of time if you work on multiple tabs. It is fine to close one tab easily but if you have opened many tabs then closing them one by one can be an irritating experience. However, you can use ctrl + Q to close multiple tabs in Windows PC or computer and for Apple Mac, you can click Command and Q instead of Ctrl key.
Use Windows plus L key to rapidly sign out
This shortcut is one of the fastest ways to lock your Windows computer. Instead of using or touchpad just use this shortcut and it will instantly sign out the user quickly. You can simply type the password next time if you want to login.
Also Read: 9 Easy To Use Computer Hacks That Are Legitimately Useful