Racing games doesn't require any introduction. Are you done with finding the best racing games for android on the internet? If so then don't worry you are in right spot. I can help you find with the best racing games.

These racing games are those in which you have to take part in a virtual game and experience the racing world. These games help release that adrenaline in your bloodstream which is called the rush. I am a big time lover of racing games and I know the struggle of tracking down the best racing games.
The Google Play store is loaded with racing games and tracking down a good game is difficult.
Best Racing Games for Android
Here we are going to share with you the best racing games that will give you an authentic gaming experience.
1. Traffic Rider: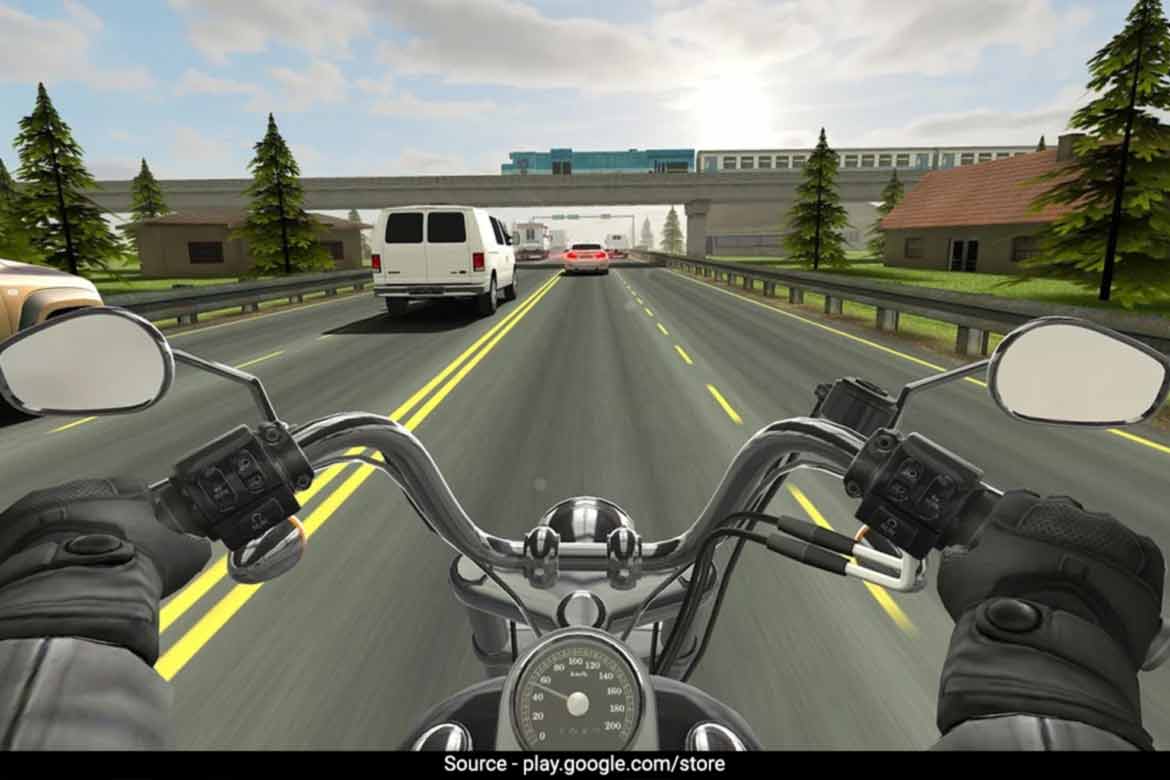 Traffic Rider is a cool game for android. It is one of the best racing games for android that will give you an authentic gaming experience. The graphics are remarkable and the music is not annoying.
Its controls are good and you will love the feeling of realism. It is a perfect package for adrenaline junkies.
Traffic Rider Features:
Ride your bike through dense traffic .
Lots of missions to complete .
Earn money by completing missions and use it to upgrade your bike.
Different weather conditions like sun, rain, snow etc.
Easy game controls to play .
Different types of bikes available like sports bikes, super bikes , vintage etc.
Pros of this game:
Smooth controls and nice graphics .
Many different kind of bikes with different upgrades and features .
Weather changes make a lot of difference in the game.
Easy controls and nice graphics.
Cons of this game:
Sometimes missions are hard to complete.
2. Asphalt Nitro:
Asphalt Nitro is a superb game which has got everything from graphics to gameplay and of course the speed. Asphalt series has been a popular one with its installments being rated on high in the Google Play store and the same goes for Asphalt nitro too.
It has similar gameplay like the rest of the games in this series. It has more bikes, cars and you get to upgrade them too.

Asphalt Nitro Features:
Great graphics and cool vehicles.
Lots of upgrades and a lot of customization.
Great racing tracks are there for you to play with.
Different game modes are present which include single player and multiplayer.
Easy controls to play the game perfectly well.
Play different modes like knockdown, racing or time attack etc
Pros of this game:
Realistic sound effects and great controls which makes it a perfect package for adrenaline junkies.
Enough tracks to play with and a lot of cars, bikes etc.
Suitable for all android devices.
Cons of this game:
Also read: Top 9 games like Minecraft in 2021
3. Hill Climb Racing:
Hill Climb Racing is a popular game for android, and there are many reasons for that like its great graphics and nice interface makes the game even better.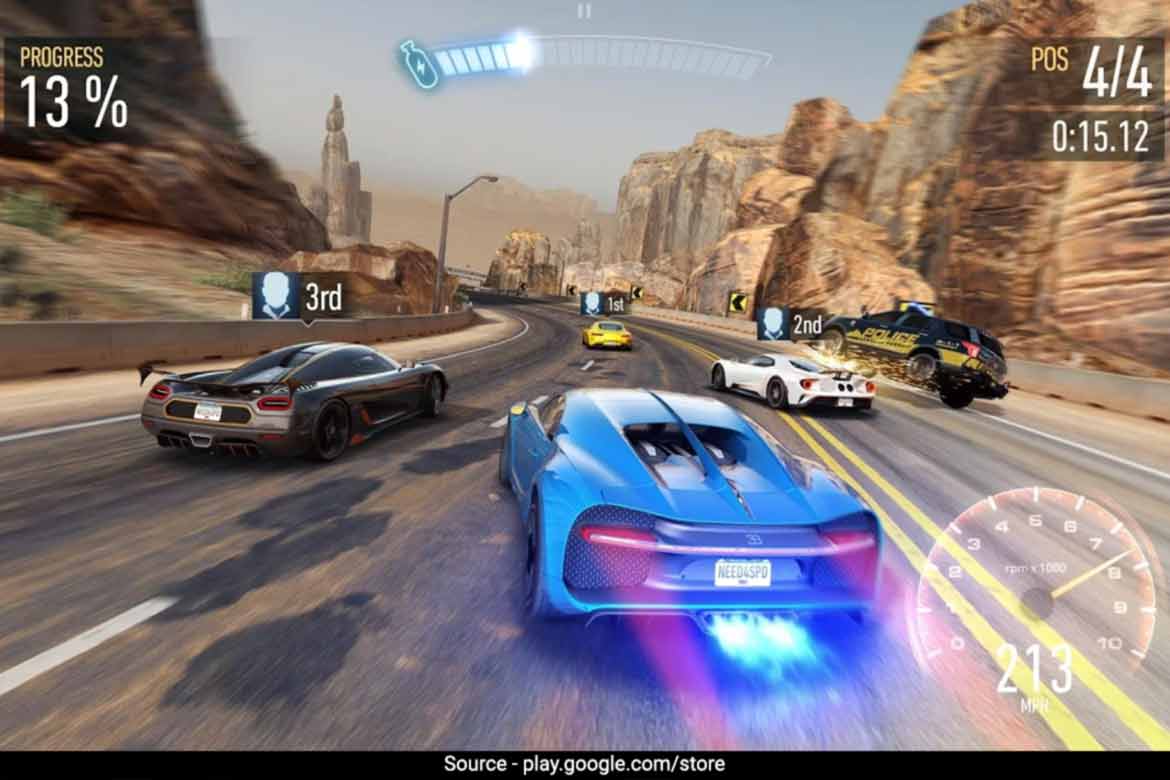 The controls of this game are easy and you will love the cute little characters in the game too. It comes with a lot of levels and cars for you to play with. It is a great app for those who want to ace hill climbing.
OpenFeint is integrated in the game which lets your friends compete against you, and you can also create your own Club in the game too. You can upgrade the cars in this game, and also customize them.
There are different modes you can play like time-attack or race to complete different tracks like The Canyon, Alpine Mountains etc.
Hill Climb Racing Features:
Different Cars and Upgrades make it great.
Lots of levels and missions to complete
Pros of this game:
Easy controls.
Nice and stylish graphics.
Good game for all ages.

Cons of this game:
Game crashes when going to the next level.
Sometimes you need to restart the game.
4. Gear.Club – True Racing:
Gear.Club is developed by Eden Games and published by Bigben Interactive, it was released on 9 October 2013.
It is a true racing game and an arcade style racer for the mobile platforms, including iOS, Google Android and Windows Phone. The title features 4 different car classes where you can customize their appearances and vehicles as well as their upgrades.
You also have to upgrade your vehicles to unlock new racetracks in races or complete challenges.
There are two gameplay modes available in this game: challenge and race; both include 100+ challenges to complete which give you bonus stars when finished, bonus stars will help you unlock new vehicles or upgrades too. The controls are easy to get use to and the game looks great. This game is really fun
Pros:
Great graphics
Fun gameplay
Easy controls
Cons:
You start off with a few cars and upgrades but this gets quickly upgraded to over 20 cars. This can get a bit boring. There should be more customization choices like you have to pick from a few different options.
It can be overwhelming at times when you see all the different vehicles and upgrades for each one.
5. Need For Speed: No Limits: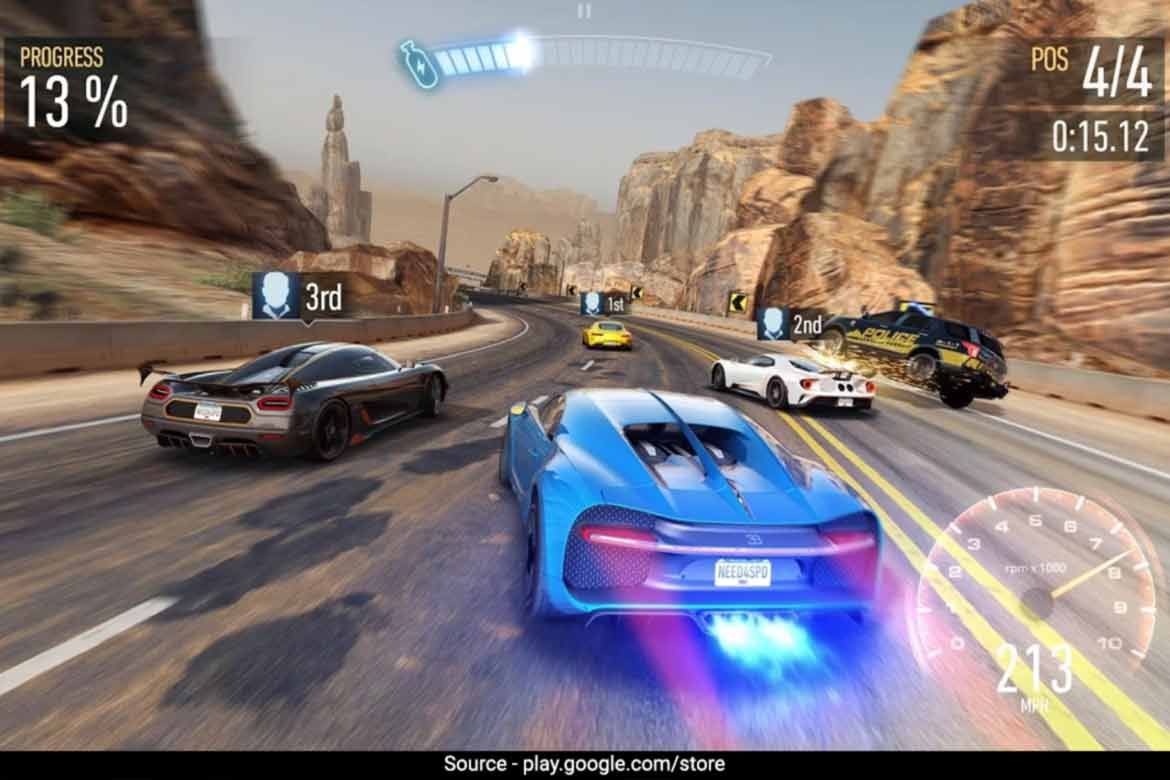 Need For Speed No Limits is developed by Firemonkeys Studios and published by Electronic Arts Inc, it was released on 25 March 2016.
This game is a motor racing game where you can race in a variety of modes like Total Speed. Drift mode, race mode etc. You have to make your way to the top of the leaderboards and become the best racer in the game. The controls are smooth and easy to get use too.
In Need For Speed No Limits you have to be quick so that you can finish first in each race.
You have to upgrade your cars so that they perform better and last longer while driving them around these different tracks.

Pros:
Great graphics
Fun racing with different modes. Great music and sound effects.
Cons:
The game is not updated regularly so you will have to wait for a while for new updates.
6. Top Speed: Drag and Fast Racing 3D:
Top Speed Drag and Fast Racing 3D is developed by Gameview Studios and published by Gameview Studios, it was released on 9 November 2017. This game is racing simulator which includes 7 different cars to race with.
It has 5 different game modes where you have to try and beat the time in order to win the race. In this game you have to change gears manually like you are using a real car, this makes the game very authentic since there are many people who enjoy manual transmissions in their daily lives.

Pros:
Great graphics
Smooth gameplay
Realistic driving experience with manual shifting.
Cons:
There are only a few cars in the game and there is no customization options for those vehicles.
The controls can be hard to get use too because they are very sensitive, but after a while you get use to them which makes this game much better.
Also read: STEAM 2020: Top 5 most played games!
7. Assuloto Racing: Real Grip Racing and Drifting
Assoluto Racing may still be considered a great game for an android phone with a size of 0.91 GB.
It is an exciting game in which the player can experience the real feeling of a racing and drifting competition. Assoluto Racing comes with three different modes including Real Grip Racing, Real Drift Competition and Real Beetle Buggy Event.
The amazing graphics in this game makes it a perfect choice for those who are looking for an eye candy along with excitement and it also offers good audio effect which makes it perfect for those who wish to play video games on their mobile phones

Pros:
Easy controls with smooth gameplay.
There are different modes in which you can enjoy the racing and drifting.
Exciting cars to choose from.
Cons:  
There are only a few cars in this game and they are not customizable at all.
The sound effects can be annoying at times but it is nothing that cannot be dealt with.
Final Verdict:
If you are bored of all those racing games that are available in the market, then this game will not let you down. It is great and will keep you happy for a long time!
So what are you waiting for? Do you think this is the game you were looking for? Download it now and try it out! Let us know your favorite racing games in the comment section given below.