It does not matter whether you are an existing JioFibre customer or would like to take this broadband service because here in this article we would try to cover all aspects related to this JioFibre.
JioFibre is one of the fastest and internet service providers and its exceptional services keep it ahead of other service providers.
First, we would try to understand what exactly JioFibre is and how it works then we will cover the tips, tricks, reset settings, password settings and restricting devices.
Basically, JioFibre provides superior internet quality with high speed. It will not be wrong to call it the technology of the future as it gives you a fast speed internet to stream online movies, music, surf and work with ease.
It also has a fibre to home (FTH) technology which means that it comes directly to the home without using any patches of the inferior cable which is usually. In most of the cases, fibre cable does not reach the home and at the end, some other cable is used to connect the device which definitely reduces the internet speed and quality. Thankfully this is not the case here.
ALos Read: Reliance Jio Fiber Introduces Double Data Monthly Benefit on Annual Subscriptions:2020
Why JioFibre Broadband is better than other broadband services?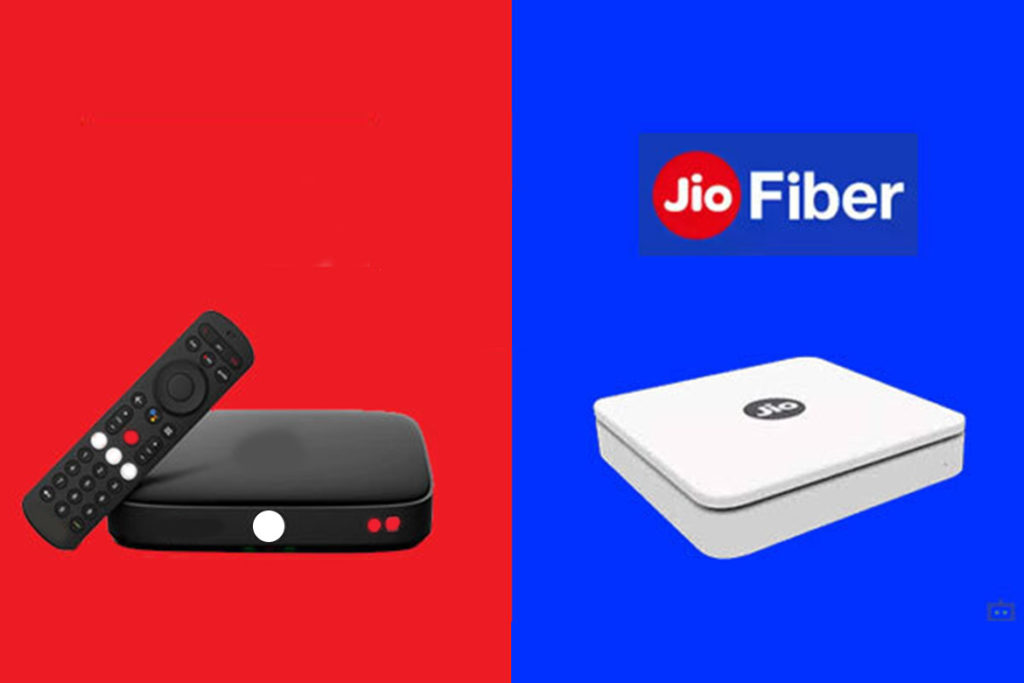 As mentioned above it is one of the fastest ways to provide internet connectivity because it used the most advanced technology that is an optic fibre which is much better as compared to the traditional cables.
Benefits of Optical Fiber technology includes fast internet connection and it does not even require you to change the fibre network before installation as the companies upgrade them by using the latest technology by creating electronic pulses without replacing the fibre cables.
If you are using JioFibre and found that internet speed is not high then there are high chances that someone is using your internet connection. So, you need to change the check-in the App about the connected devices and secure your connection if you find anything suspicious.
Also Read: Why People Often Go for Jio Network?
The steps for securing your internet connection are simple and do not take much time.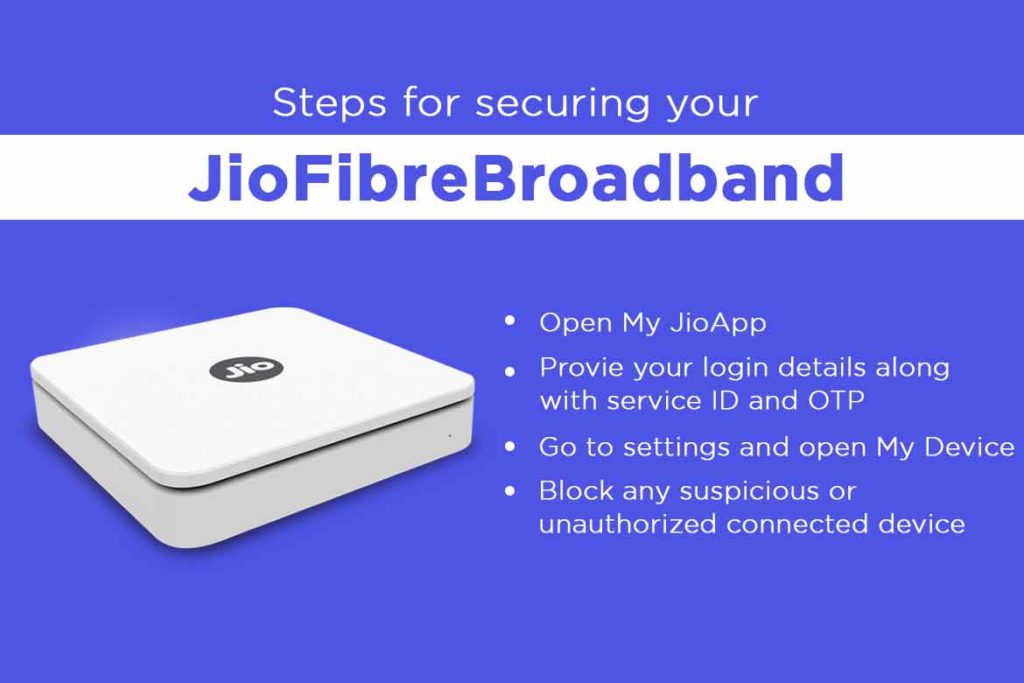 All you have to do is open My JioApp then provide your login details along with service ID and OTP
After providing the above details go to settings and open My Device then wait for a few seconds while the App will show you the router details.
If you see any suspicious or unauthorized connected device then you can even block it from here or allow the blocked devices.
The other points you can also consider to further make the connection stronger like not sharing the SSID which is nothing but a Wi-Fi username to unknown persons and keep changing the passwords on a regular basis so that it becomes difficult for anyone to guess the password and use your broadband.
In case you are not comfortable in changing the password with the Jio APP then you can directly open the jio.com and sign in then go to the menu bar and click on JioFibre after that your SSID or the registered mobile number and enter the OTP received on your number. After entering the OTP password you can go to settings and click on ONT that is advanced settings.
Once you have clicked on the ONT option you have to click on SSID for changing the user ID and enter the new password that you want to use and save.