Most of the people doing work from home have opted for a Wi-Fi connection to get high internet speed with a wide range. Anyways, if you are searching for a good router to suit your needs then we can help you to find the best router that is durable and provides long-range and multiple device connection.
Whether you are looking to upgrade your old  W-Fi router or just want to increase the connectivity range then it is the right place where you will get to know about the 10 best W-Fi routers.
These best routers would definitely provide you the high-speed connectivity along with a lag-free online surfing experience and connect multiple devices with dedicated App support. All these routers are smart routers which means that you can even integrate with Alexa for voice command and turn your home into a smart home.
There are lots of Wi-Fi routers with different price ranges and here we will try to let you know about some of the best routers with reasonable prices.
D-Link DIR-650IN Wireless N300 Router
Mi Smart Router 4C
TP-Link AC1750 Smart WiFi Router
Tenda N301 Wireless-N300
Google Nest Wifi
ASUS RT-AC53 AC750 Dual Band Gigabit Wi-Fi Router
NetgearOrbi Pro
D-Link COVR-C1202
TP-Link Deco E4 Whole Home Mesh Wi-Fi System
Tenda Nova MW6 Whole Home Mesh Router
D-Link DIR-650IN Wireless N300 Router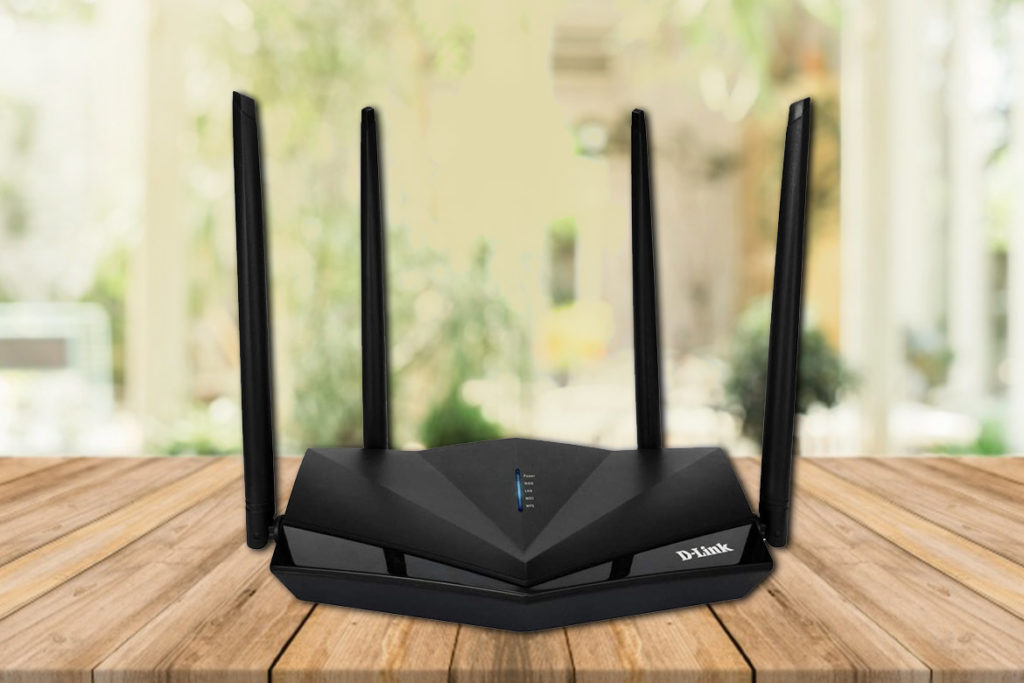 This is a stylish router with 300 Mbps speed supporting -802.11b, 802.11g, 802.11n, 64/128-bit WEP, WPA & WPA2, WPS along with a 24 GHz frequency band.
It is equipped with four external antennas and it has multiple operating modes the provide high Wi-Fi Speed connectivity which means you can stream and watch online videos and movies without any lags or hiccups.
It does not take much time for setup; all you have to do is unbox it and plug the wire then initiate the setup wizard for configuring it. You also need not worry about the security part as it is designed in a way so that you can WI-Fi network is strongly encrypted with the latest firewall technology.
It measures 29 x 28.2 x 4.8 cm and weighs only 510 Grams
One can buy it on Amazon for Rs 1393 along with a one year warranty, Power Adaptor, Ethernet Cable and QIG.
So, this is a powerful Wi-Fi router that you can rely on because it not only provides high internet speed but also has a stylish design that makes it perfect for your home or office.
Mi Smart Router 4C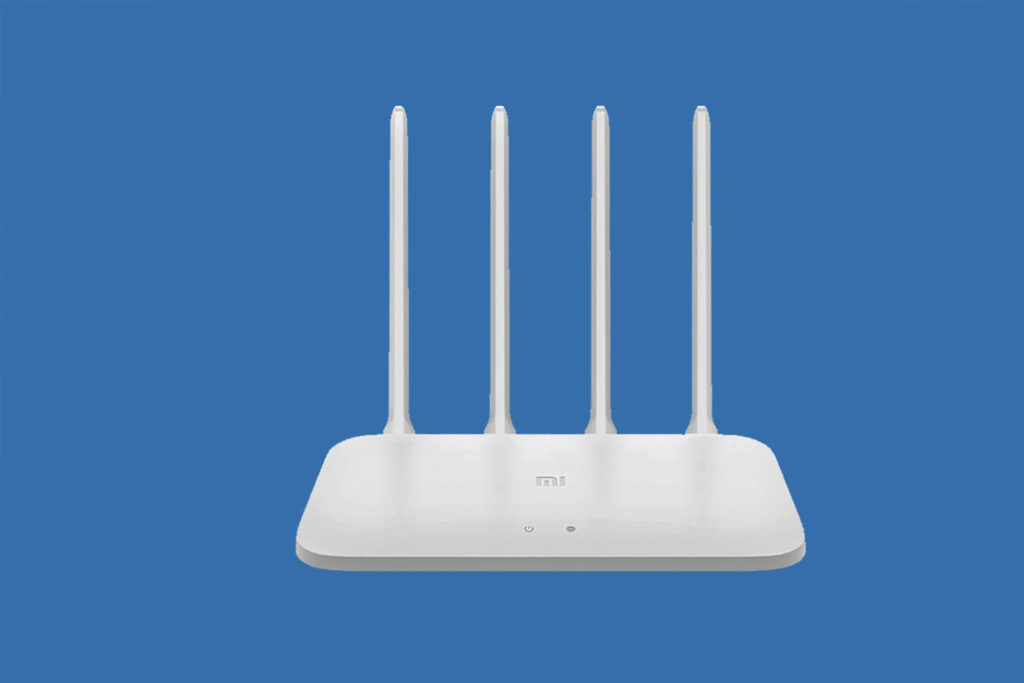 This Xiaomi Mi router is one of the best and powerful Wi-Fi routers with 2.4 GHz- 300 Mbps high speed that is ideal for online movie/video streaming and browsing.
It has four powerful antennas that enhance the coverage area and you can also control it with the help of a Wi-Fi App. It also automatically allocates the internet bandwidth to the devices which is an advanced feature.
This is an awesome router that is available in its price range because it has a stylish design and different features.
It seamlessly provides internet connectivity which makes it suitable for professionals, students, and online viewing. It perfectly increases the coverage and maintains the speed, compatible with almost all types of devices that have a Wi-Fi connection.
Not just this, it also has a parental control system that lets you fix a time for the kids to use the internet along with the content restriction mode.
It easily provides internet coverage up to 400 Square feet and perfectly connects two to four devices simultaneously.
It measures 29 x 20 x 5.5 cm and weighs 460 Grams. You can buy it for Rs 1099 on Amazon and Xiaomi website and along with a one-year warranty and user manual.
Also Read: How To Instantly Connect Your Phone With Your Laptop?
TP-Link AC1750 Smart WiFi Router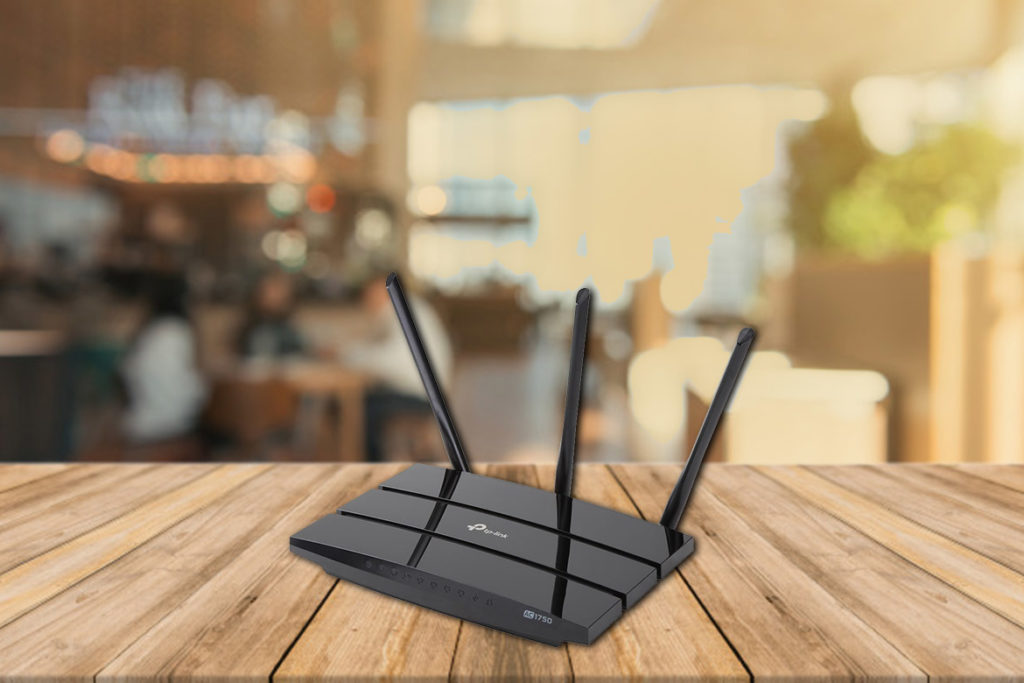 This is another affordable Wi0Fi router with a gorgeous design and a durable body along with high speed and multiple device connectivity. It has all the latest features that are hard to find in other routers that are available in its price range.
It is a dual-band Wi-Fi router that simultaneously provides 2.4 GHz at 450 Mbps speed and 5 GHz at 1.75 Gbps speed. To maintain the quality it has a Qualcomm Chipset for superb excellent connectivity.
The Wi-Fi 8.2.11ac provides three times faster connection speed as compared to N speeds.
Furthermore, the design of this router lets you keep it anywhere in the home or office as its gorgeous body and stylish perfectly blends in all types of environments.
Furthermore, it also has a USB port that allows you to share data files and other types of media files with other devices that are connected to the same network or use the FTP server.
Another special feature of this router is the Guest network Access feature that allows you to share a Wi-Fi network with those who visit you at home or office.
It is easy to set up and one can quickly install and set up this router and start using it. It is a perfect solution for killing the dead Wi-Fi zones at your home or office because, with one Gigabit WAN port and four Gigabit LAN ports, it automatically increases the speed up to ten times fast to other Ethernet connections.
You can also manage this smart Wi-Fi router with the help of the Tether App that is a unified management solution that lets you easily add multiple devices to the network without any hassle. Its special guest Wi-Fi password sharing feature takes it to another level.
One can also share the Wi-Fi password with a QR code. Additionally, it can be integrated with Alexa, and not just this user can also prioritize the device priority to restrict or disconnect internet connection.
The tether App is completely free to use and available for both Android and Apple devices which could be a smartphone, PC, game console, and other devices.
Regarding security, it is completely safe to use as it provides a secure VPN connection to privately connected devices.
Moreover, it has a next-generation IPV6 rating that uses internet protocol and further enhances security. Furthermore, it also supports ITV which means IGMP proxy and snooping support that automatically optimizes IPTV streaming.
Tenda N301 Wireless-N300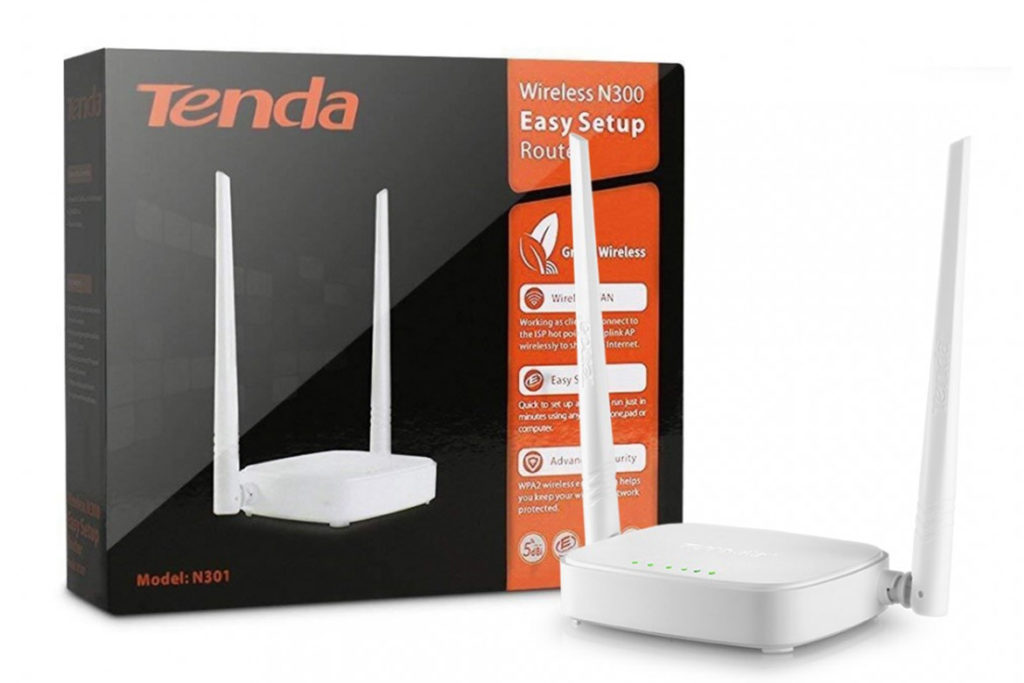 If you are fed up with your old Wi-Fi router and want to upgrade then N301 is one of the best options that will wipe out the internet dead zones at your home or office. It is IEEE 802.11N compliant which enhances the internet connection speed for up to 300 Mbps that is perfectly fine for streaming videos/movies, email, online gaming and other activities.
One can also use this as a client router for connecting to the ISP wireless network.
It is easy to set up and takes only a few minutes for the first installation and provides high-level internet security because it uses multi-level encryption methods that keep unauthorized access at bay. It supports 1.64/128bit WEP, WPA-PSK, and WPA2-PSK. Moreover, it also uses wireless access control which is based on the Mac address of the wireless adapter.
Additionally, it is equipped with a WPS button that lets you instantly push it and reset the password, and makes the network secured. One can also use its parental control feature that automatically restricts Internet usage and even block domains that are not safe for the kids or the ones which you want to block.
It is available in white color that lets you place it anywhere in the home as it perfectly blends with surrounding and its two stylish 5dbi omnidirectional antennas perfectly support IP, PPPOE, Static IP, L2TP and PPTP internet connections.
It measures 5.89 x 2.31 x 12.4 cm and weighs 158.76 Grams. You can buy it at an affordable price of Rs 999 along with a one-year warranty, Ethernet Cable, , N301 Quick Installation Guide, Power Adapter and Resources CD.
Google Nest Wifi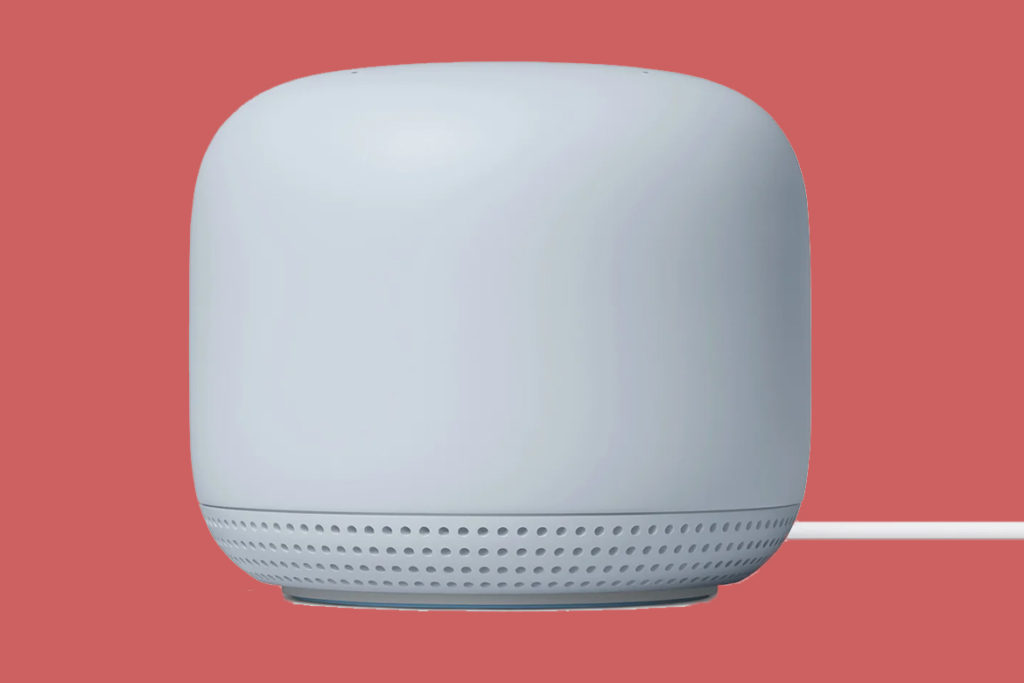 If you are looking for a compact and stylish Wi-Fi router then this is the right choice because this is not only a Wi-Fi router but also a speaker. So, you get products for the price of one that too with a Google brand name.
This is a dual-band Wi-Fi router that is capable of handling 802.11a/b/g/n/ac 2.4 GHz/5 GHz simultaneously. It also has dual Gigabit Ethernet ports and uses one of the most advanced security chips and loaded privacy control and Google Assistant/ Nest Wi-Fi point support.
The attractive design along with an inbuilt speaker and simple controls makes it worth upgrading or add this router to your existing routing devices.
It perfectly eliminates the internet dead points in your home as it provides high-speed internet connectivity and removes any lags or buffering issues that you faced earlier. It provides internet coverage of 4400 Square feet that can be further scaled up with other routers.
There is no need to worry about the thick walls, large rooms, or halls as it efficiently provides full coverage to all the corners and you can smoothly work from home without facing buffering low internet connectivity. It perfectly supports multiple devices irrespective of the operating system.
It measures 11 x 11 x 9.04 cm and weighs 100 grams. You can buy it for Rs 23,499 along with a one year warranty.
Also Read: Best Portable Projectors For Watching TV And Movies Any Time
ASUS RT-AC53 AC750 Dual Band Gigabit Wi-Fi Router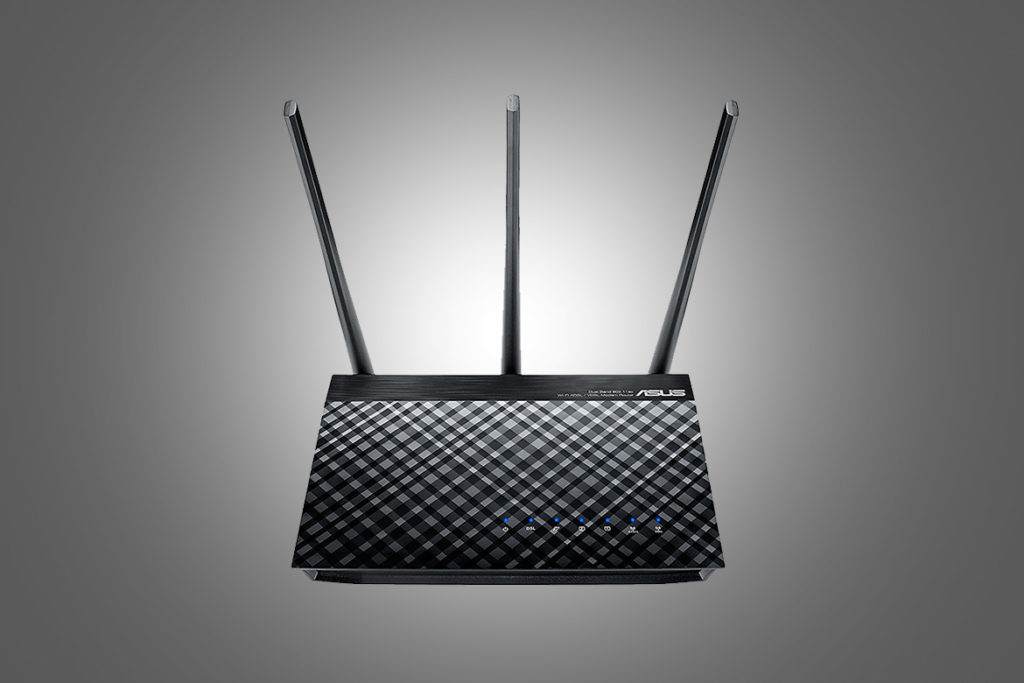 This is a high performing dual-band Wi-Fi router that is perfect for a large home and office. So, if you are interested in upgrading your old router or further want to strengthen your current network then it is a perfect device that could help you a lot.
Its concurrent speed is up to 750 Mbps because it supports the latest Wi-Fi6 connectivity. Moreover,  it has a smart control called ASUSWRT that comes with a dashboard UI to setup, monitor, and even control network applications.
Equipped with three powerful external antennas you get strong signals in all the corners of the home or office. With its Gigabit Ethernet you get ten times faster internet connectivity as compared to other routers.
This superfast AC Wi-Fi router is of fifth-generation which means that it perfectly supports a 5G internet connection which is made possible by an RT-AC53 chipset that uses N technology.
With 2.4 GHz it reaches 300 Mbps speed along with 802.11ac chipset and at 5 GHz band, it easily provides 433 Mbps speed which is unmatchable.  This is compatible with all the latest devices like desktop, laptop, mobile, tablet, smartphones of any operating systems and brand.
This dual-band connectivity not just ensures high-speed internet connectivity but also provides a seamless transfer of data without any lag or hiccups. The Asus router App lets you control it from anywhere and most importantly you can manage the use of internet connection according to the device from your smartphone.
Another positive thing about this router is that it also acts as a repeater, AP with simple and quick settings.
If you wish to buy these three in one dual router then it is available for Rs 30,99 on Amazon and another eCommerce website along with one year warranty and adapter.
NetgearOrbi Pro
NetgearOrbi Pro is another router that you can rely on for fast internet connectivity and lag-free streaming. Whether you work from home or require it in the office it works perfectly everywhere and gives seamless connectivity.
The durable body and superb design let you place it in any corner and it will blend with all kinds of interiors. In fact, the compact and unique design would enhance the interior environment.
When we talk about the connectivity speed then it supports 802.11AC with 3Gbps and not just this it also has the connectivity of Gigabit WAN and 4 x Gigabit LAN.
Its unmatched features include easy setup, modular setup, traffic separation, and superb performance. The best part is that it uniformly spreads the signals and kills the internet zones by making them null.
With 3 Ethernet ports, it can cover 25000 square feet area easily. Furthermore, it comes with three modes of predefined networks that include Guest Wi-Fi, Employees, and Admin which perfectly separate the traffic distribution accordingly. You can customize the internet distribution based on time, speed, and limits for internet access.
It is a dual-band Wi-Fi router that perfectly operates on 2.4GHz and 5GHz bandwidth with 17 Gbps internet speed.
It measures 8.38 x 24.64 x 17.27 cm and weighs 934.4 Grams, so if you are interested in buying this Wi-Fi router then it is available on Amazon with a one year warranty.
Also Read: Can We Convert a Bluetooth Device into a WiFi Connection?
D-Link COVR-C1202
This Wi-Fi router has a unique design and provides powerful internet connectivity in all the nooks and corners of the home thus eliminating all the dead zones.
It provides a high speed of 1220 Mbps with 802.11b, 802.11g, 802.11n, 802.11ac, and it can be managed with D- Link mobile App which can be installed on both Android smartphones as well as Apple iPhone.
When we talk about security then it secures the internet access with WPA/WPA2 options. Moreover, it supports dual bandwidth with a 2.4 GHz band at the speed of 300 Mbps and a 5GHz band with 867 Mbps which means you can also use the 5G connection.
It has two internal AC1200 Ethernet ports for wired connectivity and LED Wi-Fi signal strength indicators.
This is a smart Wi-Fi router that uses smart roaming technology to automatically scan the signal strength to your device thus providing them the strongest signal. Furthermore, it is easy to set up and takes less than five minutes to install. It comes with a WPS button, USB type- C connector which helps you connect the devices instantly.
It measures 10.9 x 11.7 x 5.1 cm and weighs only 1.22 Kilograms. You can buy it on Amazon for Rs 5,499.
TP-Link Deco E4 Whole Home Mesh Wi-Fi System
To cover the whole home or office you need a high-quality Wi-Fi router with a wide range and durable body. Hence it is just the perfect that could suit your need because it effectively provides strong internet Wi-Fi signals to all the corners without any lag or hiccups.
For seamless streaming and online surfing, this uses a unified network system with a single network name which makes it easy for smartphones and other devices to instantly connect and get a high-speed internet connection.
It easily covers 2,800 square feet area; you can also add other Deco routers with this to increase the area coverage.
It reaches 1167 Mbps high speed and works with almost all the service providers and devices irrespective of the operating system. Hence, it has a universal nature and the best part is that you can easily connect up to 100 devices and it automatically handles traffic and provides a lag-free experience.
It does not require any technical guidance to setup this as it is very easy to set up and install this multifunctional smart W-Fi router. There is also an App that provides the guidance to install it in a few minutes.
When we mentioned that it is a multifunctional router then it means that it can be used as a router, access point, and range extender.
If you want to install at your home and also have kids then there is nothing to worry about as it comes with parental control which lets you set internet usage limit, block domains, and websites. You can also create profiles and add restrictions accordingly.
With the help of the App, one can clearly check how many devices are connected and even prioritize them. It also has a guest mode which lets you give internet access to them. Furthermore, it also supports Alexa and one can easily pair an Alexa device and control it with voice commands.
It measures 9 x 9 x 1.9 cm and weighs only 870 Grams. You can buy it for Rs 5,399 on Amazon along with a one year warranty.
Tenda Nova MW6 Whole Home Mesh Router
This is one of the fastest and best Wi-Fi routers which is suitable for all types of homes and offices. Basically, it does not matter how thick your walls are because it will ensure that all the corners of your home and office are covered perfectly with high-speed internet.
You can rely on it completely because it can even cover an area up to 6000 square feet. The use of Nova mesh technology makes sure that you get lag-free internet connectivity without any hassle by automatically adjusting to the optimal band.
Surprisingly it can let you connect up to 90 devices at the same time without compromising the internet strength. Its every node can cover up to 2000 square feet.
This is a smart Wi-Fi router that can perfectly be integrated with Alexa, Google Assistant, and other streaming devices, so it turns your home into a smart home.
Easy to set up and does not take much time to install! All you have to do is plug and play it straight away from the box. It works with the Tends App and to install it you need to follow the instructions on your smartphone.
It has multiple input and output modes; it is truly a mesh network that seamlessly supports 802.11.
It is designed in such a way so that each of its units works together and provides a seamless online surfing experience.
With the Tenda App, you can easily install the router, monitor how many devices are connected, and check the network status. Furthermore, you can also use parental control for keeping the kids away from the adult sites and limit the internet usage by setting a schedule of internet access.
Anyway, it is a multifunctional router that will not let you down. Whether you like online streaming, working on heavy online programs or simply playing console games. It will solve all your queries without any problem.
It measures 10 x 10 x 10 cm and weighs only 1.2 Kilograms.
If you want to buy this router then it is available on Amazon for Rs 17,491 along with a three-year manufacturer warranty.
Also Read: Increase Your Wifi Speed With These Amazing Tips